Bosch High Voltage coil for ignition with platinum or electronic screws, voltage 12 V. Supplied with bracket.
Reinforced collar for exhaust - Ø 52.55 mmRobust French manufacturing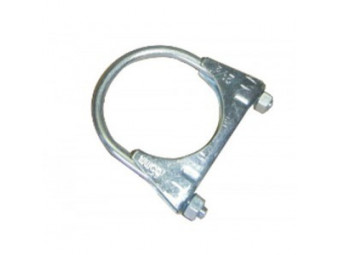 Flange for exhaust connection (clamp with caliper)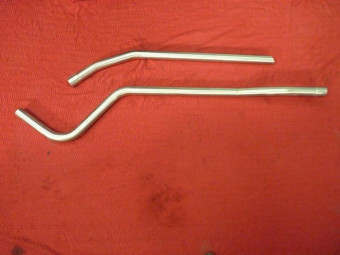 " Outlet tube with crosshead (bridge passage) to be connected to the silencer outlet. Ford Vedette 1949 to 1954. All stainless steel. "
€294.45 TTC
(294,45 € HT)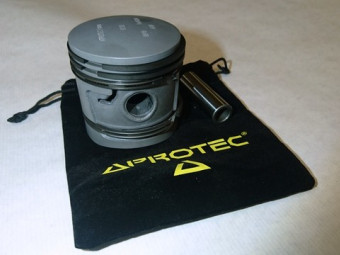 Set of 8 pistons - New manufacture, similar to the original model - reduction in piston mass (approximately 255 gr with rings) - molybdenum treatment - cylinder size 67.50 mm. Supplied with segments, pins and circlips - The segments supplied are ...
€867.00 TTC
(867,00 € HT)

Mano "OS" temperature indicator (without electrical connection). Direct reading by probe mounted on a radiator hose (high outlet). 52 mm recess on the pressure gauge side.Capillary 1m80. Delivered with lighting and probe for the hose.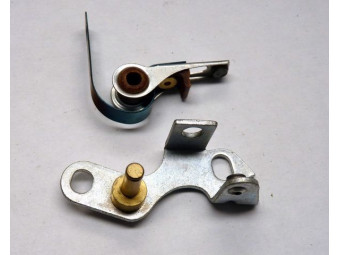 " A set of breakers for RB Ducellier igniter. Attention there is another RB brand version. Please check against the image. (Dual set igniters require ordering 2 sets, such as the one shown) "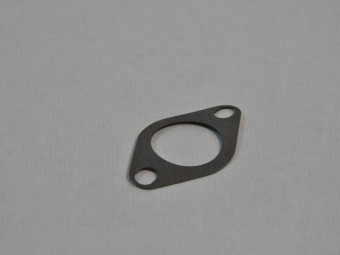 " Exhaust gasket, engine block outlet, small model placed at the ends. 4 on one engine - Sold individually. "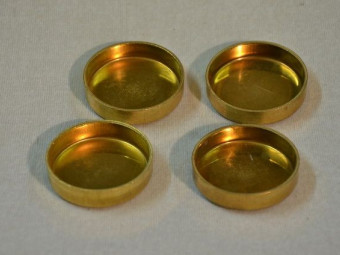 Set of 4 pellets for Vedette Ford and Simca engine block diam. about 44 mm.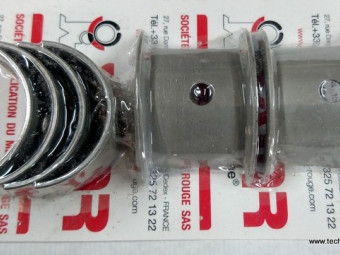 " Bearing set for Ford Vedette engine 1949 -54. (1 rear flange bearing + 2 front and central single bearings) Dimension: .030 US (0.75 mm) "
€375.00 TTC
(375,00 € HT)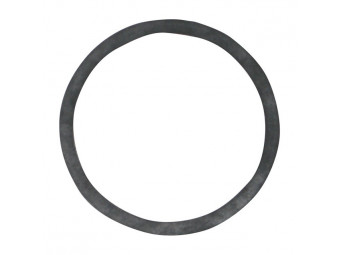 Circular seal for Ford Vedette, Vendôme and Simca Vedette oil filter housing.Can be mounted on a cover or on a base depending on the model and year
Float in synthetic material resistant to current fuels. Used to replace the cork floats on the fuel gauge Length: 1.40" Diameter: 1.14"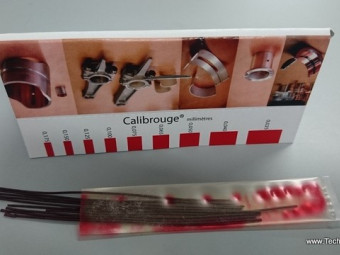 "Plastigage"The Calibrouge ("plastigage or plastigauge") is a simple and practical tool for measuring the clearances of your bearings. Range of use: operating clearance from 0.025 to 0.175 mm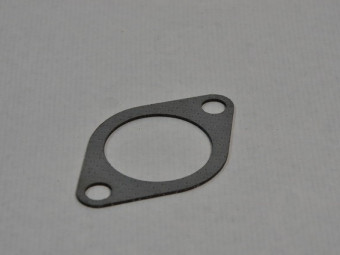 " Exhaust gasket - at the manifold outlet - connection with" "Y" "2 in 1. 2 per engine - Sold individually. "

6 or 12v 10A push button. Can be used to activate an electric fuel pump for a few seconds, for example.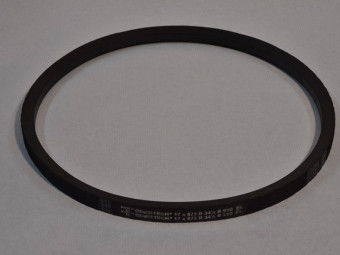 Main belt connecting water pumps-crankshaft-fan