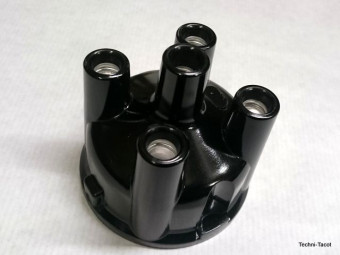 Head for Ducellier distributor. Usually mounted on R4 FROM 1961 to 1983 - 4 CV - DAUPHINE - FLORIDE / CARAVELLE - JUVA 4 - R6 - R5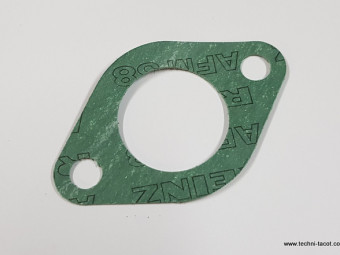 2 x paper gaskets for Solex 32 pbi carburetor base.Fixing center distance: 60 mmCentral passage: 32 mmTotal length: 78 mmwidth: 50mm

Reinforced collar for exhaust - Ø 64-67 mmRobust French manufacturing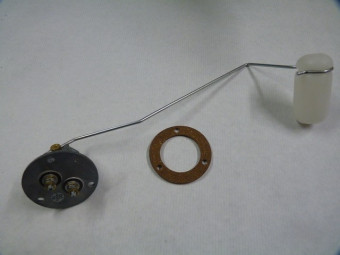 " Float fuel gauge. Adaptable model. Arm length approx. 270 mm. External plate diameter 54 mm - fixing center distance 38 mm. Supplied with cork seal. 3-hole fixing. Internal resistance about 110 ohms and vehicle in 6V. "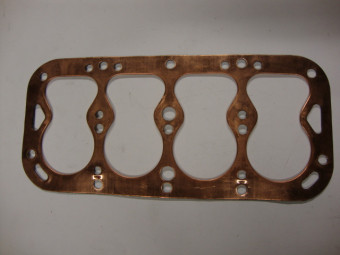 Copper cylinder head gasket - Citroen trefle
€145.00 TTC
(145,00 € HT)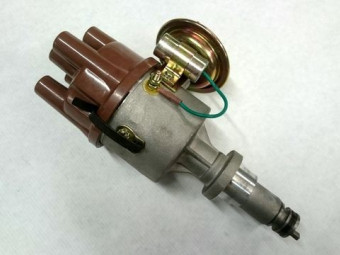 Complete igniter with centrifugal advance and vacuum.Small "flat screwdriver" type drive. Mounts on 4L, 4cv Renault and derivatives.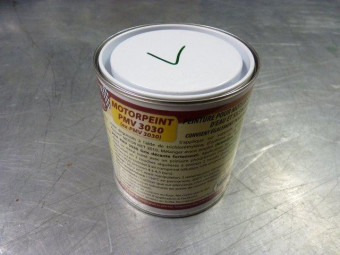 Engine red paint -Pot of 500 mlSuitable for engines, housings, gearboxes, differentials, brake drums and all parts subject to heating in cast iron, steel and light alloys.Direct application on degreased metal (or better, treated with our Phosprim ...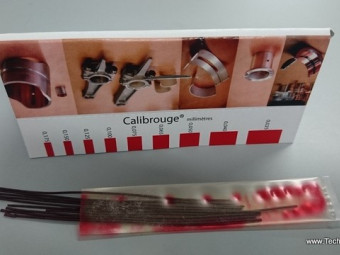 "Plastigage"The Calibrouge ("plastigage or plastigauge") is a simple and practical tool for measuring the clearances of your bearings. Range of use: operating clearance from 0.025 to 0.175 mm
Bosch High Voltage coil for ignition with platinum or electronic screws, voltage 12 V. Supplied with bracket.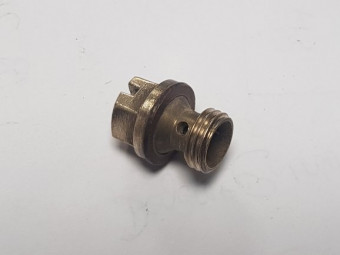 Float in synthetic material resistant to current fuels. Used to replace the cork floats on the fuel gauge Length: 1.40" Diameter: 1.14"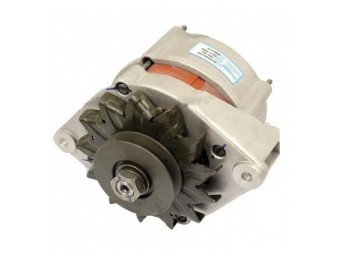 €180.00 TTC
(180,00 € HT)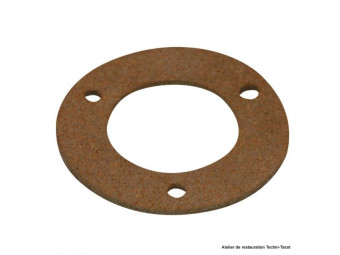 Cork gasket for 3-hole fuel gauge electronic distributor head straight outputs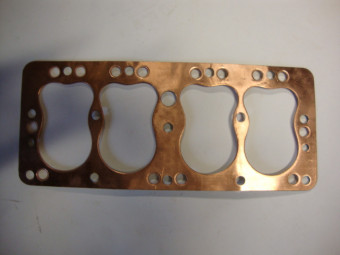 Copper cylinder head gasket - FIAT BALILLA 508
€149.00 TTC
(149,00 € HT)