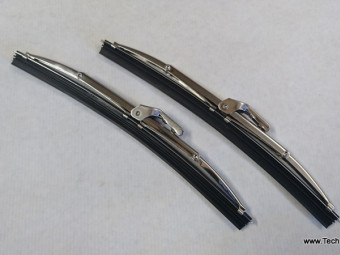 Stainless steel wiper blades. Length 220 mm. Sold by 2 Welded windscreen seal - without central upright - for Vedette 1953 and 54. Non-contractual photo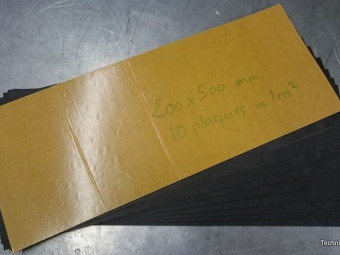 Sound insulation in heavy plates. Allows you to lower the sound level. Self-adhesive (film to be removed before installation). Plate 200 x 500 mm. The package contains 10 plates, i.e. 1 m2 in total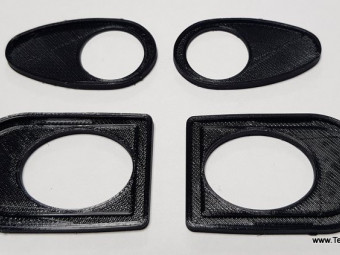 Soles kit for Ford Vedette coupe and convertible. French manufacture by Techni-Tacot.Including:2 x soft soles for exterior door handles2 x soft soles for exterior door lock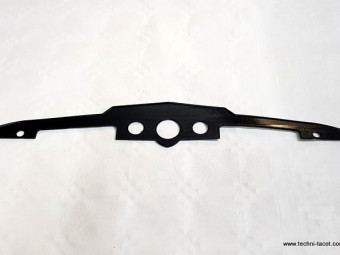 Sole kit for trunk handle Ford Vedette 1954 - Berline / Coupé / Cabriolet - Neat French manufacturing - Techni-Tacot exclusivityUnderstand :1 x rear trunk handle sole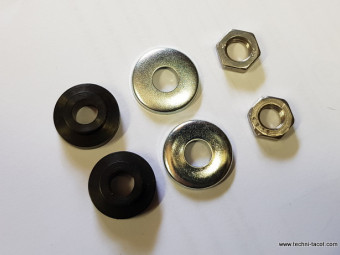 Shaft exit seal repair kit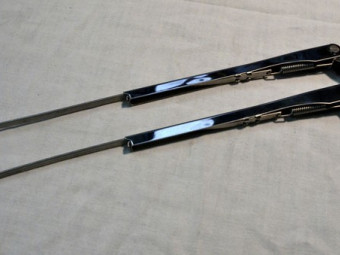 Stainless steel wiper arm. Adjustable length from 20 to 30 cm. Tightening on 5 mm axle - Sold by 2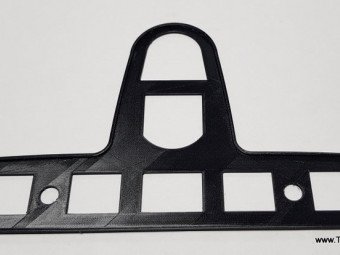 Sole for Ford Vedette sedan, coupe, convertible. French manufacture by Techni-Tacot.Including:1 x sole for the trunk handle.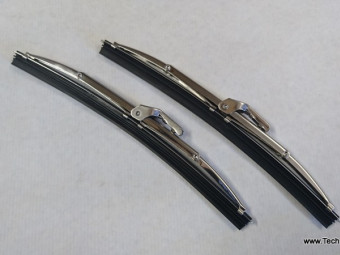 Stainless steel wiper blades. Length 260 mm. Sold by 2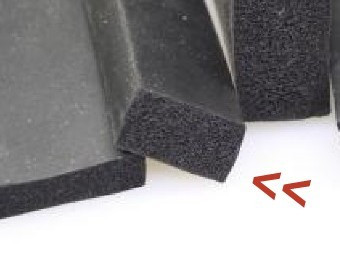 Trunk seal, length about 3 m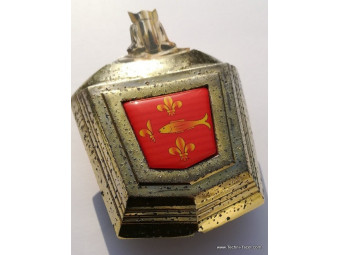 Rear trunk badge. Can be assembled according to year on Versailles (Ford and Simca), Trianon, Versailles, Régence, Beaulieu, Chambord, Présidence, Marly 1 and 2.Only the red badge is delivered
Resin button with Ford Vedette gray lacquered needle, with thread insert, as original.Sold individually. Please note this model with anti-rotation needle screw is intended for Fog and Heating controls (1953 to 54)
Sole kit for Ford Vedette from 1949 to 1952. Made in France by Techni-Tacot.Including:2 x wiper soles.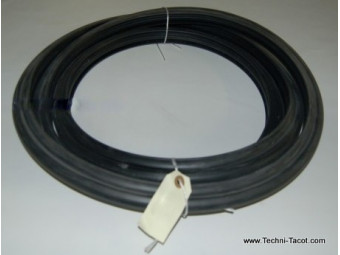 Seal for quarter panel side window, welded, 2 per vehicle - Sold individually. Mounts on Ford Vedette, Abeille, Vendôme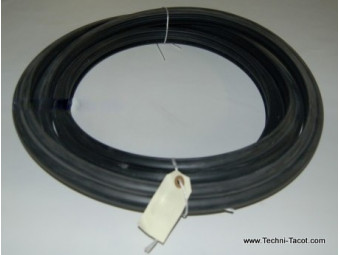 Rear window seal, welded, for Vedette Saloon 1949 to 52.
€118.65 TTC
(118,65 € HT)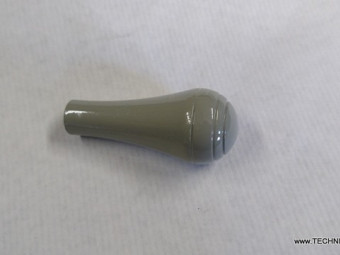 Gear shift knob, in Ford Vedette gray lacquered resin, with thread insert, as original