Set of 2 windscreen gaskets for Peugeot D3 or D4.
Filtre à huile Ø 80 x L 150 - Renault 817 SG2 Dimensions: A : 96 mm - diamètre ext. B : 62 mm - diamètre int. C : 72 mm - diamètre ext. D : 97 mm - diamètre int. G : 3/4"-16 UNF - Filetage de raccordement H : 137 mm - hauteur
Clutch disc reconditioned, in standard exchange for Citroen HY, type H, U23 and derivatives. Complete disassembly, micro balling and painting. (The sending is done after receipt of the used mechanism, not destroyed)(Depending on the year, ...
Best Sellers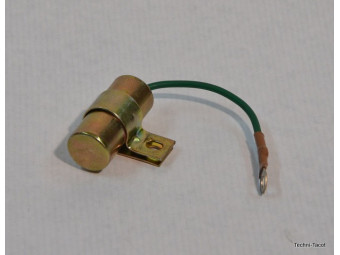 6.12V and 24V compatible ignition capacitor.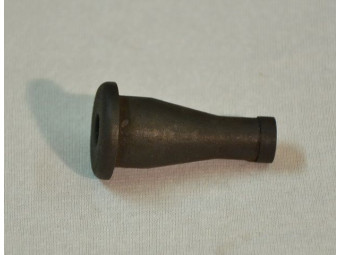 " Flexible connection for brake reservoir. (100% rubber compatible with lockheed and silicone) Must be fitted with the metal insert to prevent tearing and accidental emptying of the liquid reservoir. "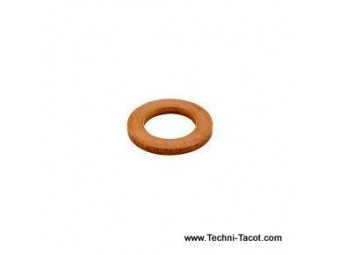 Copper gasket 15.30 x 21.00 th 1mm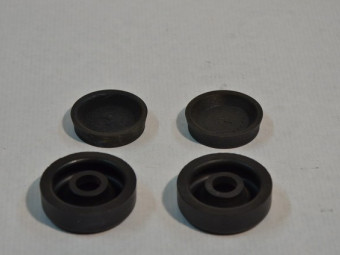 Repair kit for AV cylinder. d 34.93 mm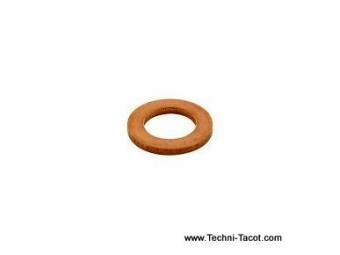 Copper gasket 13.50 x 20.50 th 1mm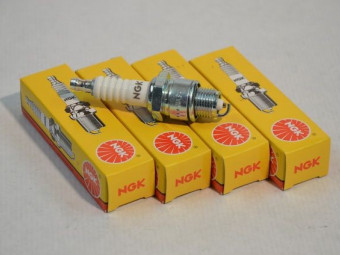 Set of 4 NGK spark plugs with std base (14 mm), Renault Fregate, Colorale, Prairie engine (side engine 603 and tumbled 668 or 671), R2087, Goélette, Galion, SG2 gasoline (engine 671 or 817) etc. Compatible with SP95 and SP98 fuels
Replacement cartridge for Ford Vedette, Vendôme and Simca Vedette oil filters. Identical to the C4 FRAM model. Info: Delivered without the gasket under the bell (or the cover for the Simca). It is for sale separately: click HERE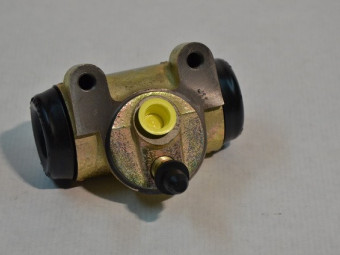 " Rear wheel cylinder. Diam: 1" "1/8 or 28.6 mm. Liquid inlet diameter = 11.4 mm (1/2 20 f / p) Renault Colorale, Prairie, R2087, Goélette, 1000 kg, 1400 Kg and derivatives . "

All best sellers
Bodywork
There are 22 products.
2-wire fuel gauge - Peugeot 203. Meticulous manufacturing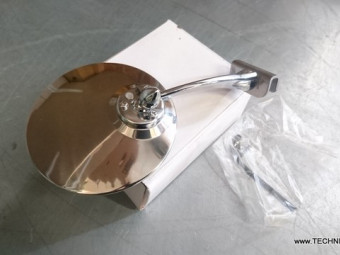 Clip-on mirror for mounting on door pillar. Supplied with 2 tightening screws + key. Parabolic mirror allowing a greater viewing angle than a flat mirror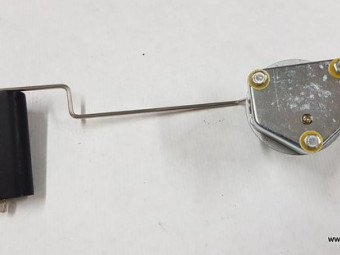 Jauge essence à 2 fils - Peugeot 203 Fabrication soignée
€123.00 TTC
(123,00 € HT) Kit comportant - joint en équerre pour les 4 porte - joint de montant pour les 4 portes Peugeot 203 berline - joint de bas de marche Pour 203 Peugeot berline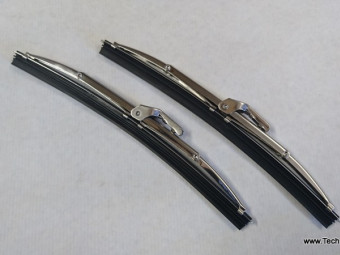 Balais d'essuie glace inox. Longueur 250 mm. Vendu par 2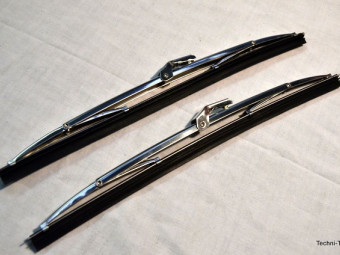 Balais d'essuie glace inox. Longueur 280 mm. Vendu par 2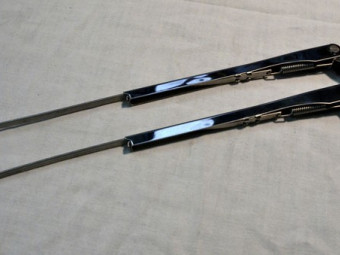 Bras d'essuie glace inox. Longueur réglable de 20 à 30 cm. Serrage sur axe 5 mm - Vendu par 2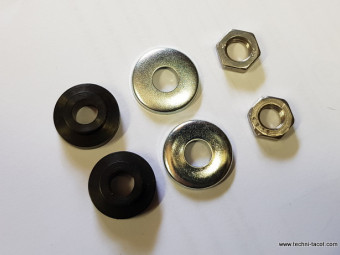 Kit réfection étanchéité sortie d'axe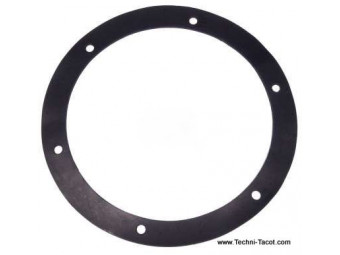 Headlight casing seal Ø 180 mm - Peugeot 203 403 Renault prairie frigate etcSold individually.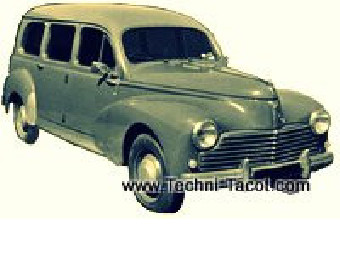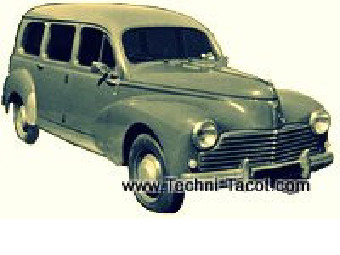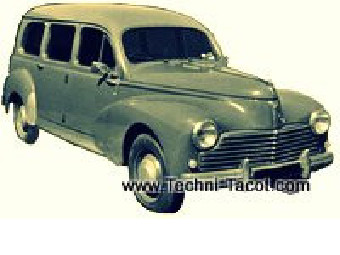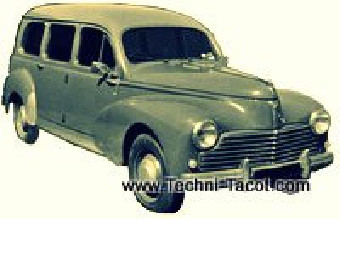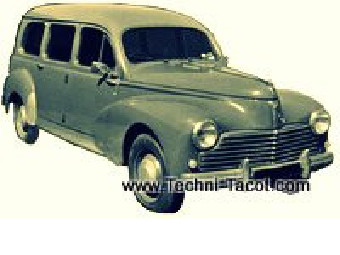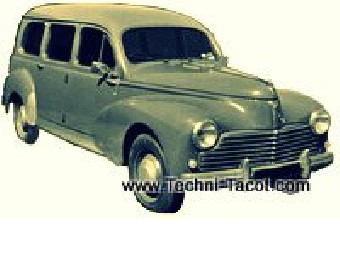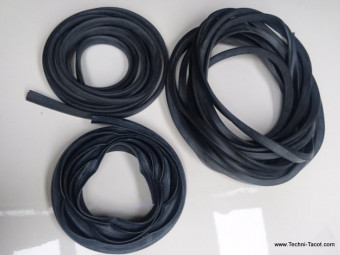 Kit comprising: - angled seal for the 4 doors - pillar seal for the 4 doors Peugeot 203 sedan - door sill seal For 203 Peugeot sedan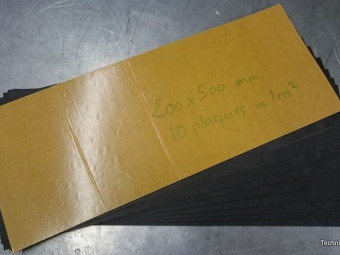 Sound insulation in heavy plates. Allows you to lower the sound level. Self-adhesive (film to be removed before installation). Plate 200 x 500 mm. The package contains 10 plates, i.e. 1 m2 in total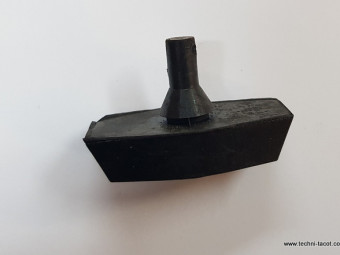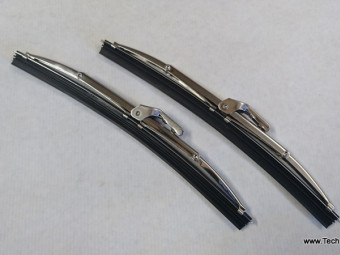 Stainless steel wiper blades. Length 220 mm. Sold by 2