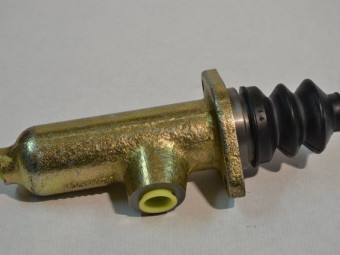 " Complete master cylinder with bellows: D 1'1 / 4 or 31.75 mm - inlet 3/4 - 16 f outlet 1/2 - 20f Entry in 18 mm. If the old model was 22 mm, order the adapter here . p> For Renault Prairie, Colorale, R2087, Goélette, R2065, R2066, Galion ...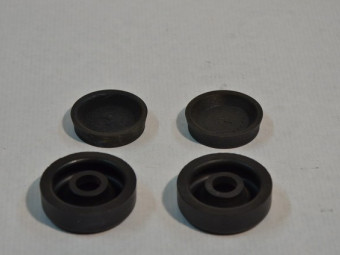 Repair kit for AV cylinder. d 34.93 mm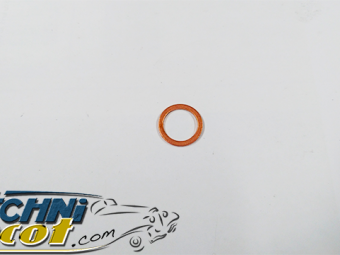 Copper gasket 13.1 x 18 mm thickness 1mm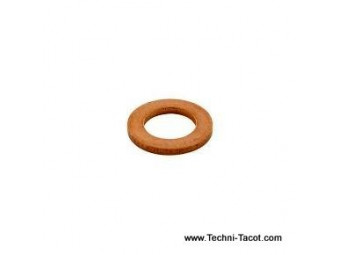 Copper gasket 20x11.50 mm thickness 1mm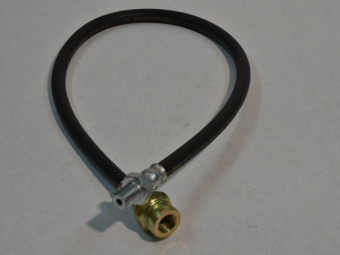 Flexible fein AV. Length 460 mm. Renault Prairie, R2087, Schooner etc. External thread (metal color on the photo) = 10.9 mm - Internal seam (yellow color on the photo) = 11.2 mm.Remember to replace the copper seal on the male thread side: click ...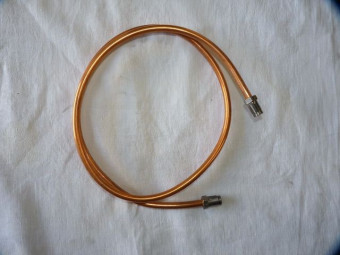 Brake line remanufactured on demand only in copper diameter 6.35 mm. Small model, length less than 50 cm. Provide model (length and 2 original tips) Shipping after receipt of your model.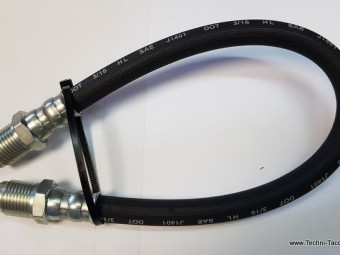 Rear brake hose - 650 mm long - 2 threaded ends d 17 mm.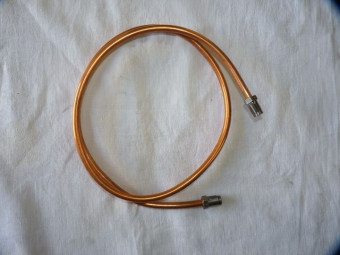 Canalisation de frein refabriquée à la demande, uniquement en cuivre diamètre 8 mm
" Front wheel cylinder. Diam 1" "3/8 or 34.9 mm. Fixing by 2 M8 type screws - Ø liquid inlet = 7/16 p To recognize the model it is enough to measure the connection which is screwed in the entry of the cylinder = 11 mm. or look at the 3rd photo ...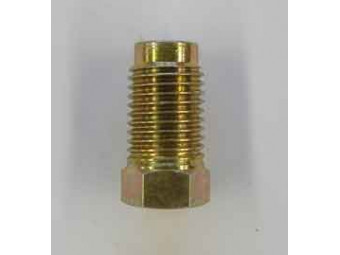 Rigid brake line nut. 7/16 or about 11 mm measured on the external thread and Ø hole for the tube = 6.35mm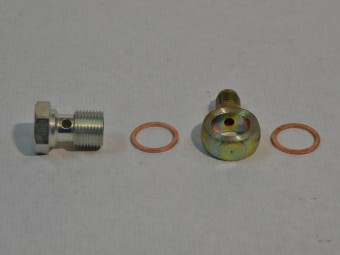 " Adapter allowing to connect the inlet of a master cylinder in 18 mm on the original tube which goes to the jar. When the old models are in diam. 22mm, the adapter is essential to connect the tube coming from from the jar. The set consists of: ...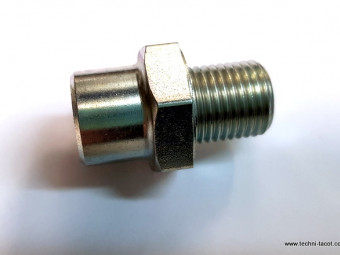 Adapter connection 1/2 UNF male - 7/16 UNF female
Adaptateur freinage  mâle 7/16 (envion 11mm) femelle 11/16 pour recevoir gros flexible (17mm mâle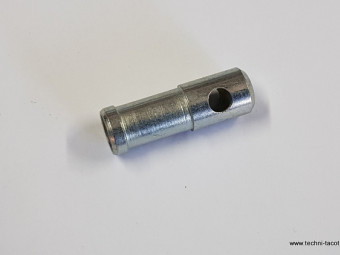 Metal fitting to be fitted with the brake reservoir rubber to prevent the tearing and accidental draining of the brake fluid reservoir.
Set of 2 seals for hollow screw and banjo (for 1 cylinder)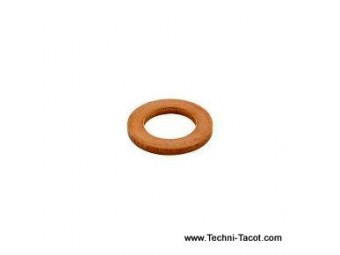 Copper gasket 11x17 mm thickness 1mm