6 or 12v 10A push button. Can be used to activate an electric fuel pump for a few seconds, for example.
Solid copper cylinder head gasket. Thickness 3mm. Used with very planed cylinder head.Tightening at 5m.kg. Must be installed with the aerosol sealant.Cylinder head thickness measured Type of cylinder head gasket37.3 mm (original)         1.6 mm ...
€129.20 TTC
(129,20 € HT)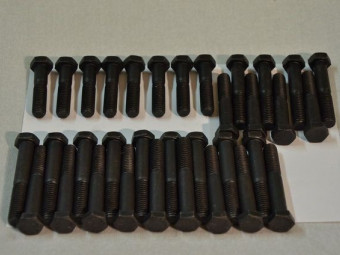 Set of 34 hexagon head screws to replace the original studs - 3/8 16f / p unc 2 lengths of screws in the set - Allows easy removal of cylinder heads. Tightening 5 m.kg maximum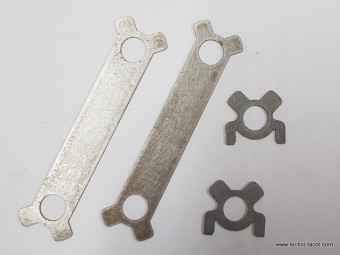 Set of 4 retainers for V8 Ford Vedette 1949 - 52 (Strainer with spring and support on central bearing)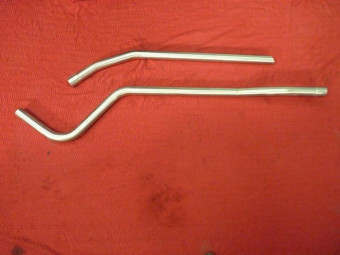 " Outlet tube with crosshead (bridge passage) to be connected to the silencer outlet. Ford Vedette 1949 to 1954. All stainless steel. "
€337.35 TTC
(337,35 € HT)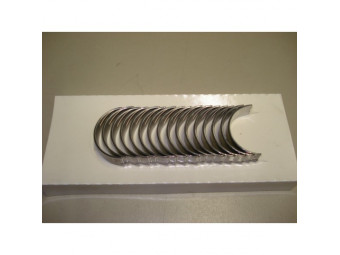 " Set of bearings (16 half-shells) for Ford Vedette 2nd generation 1953-54 and Simca V8 engines. Dimension: .040 US (1 mm) Each connecting rod receives its pair of bearings. "
€365.83 TTC
(365,83 € HT)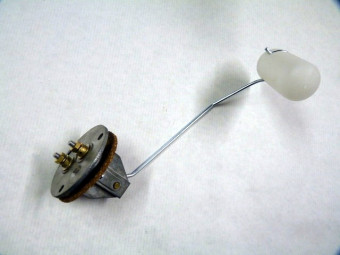 " Float fuel gauge. Adaptable model. Arm length approx. 160 mm. External diameter of plate 54 mm - fixing center distance 38 mm. Supplied with cork seal. 3-hole fixing. Internal resistance approx. 110 ohms. For 6-volt vehicle only. "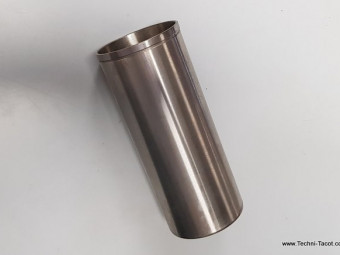 Liner Ø 66.04 - semi finished 65.50 - long 168mm Ø outside 69 mm Ø flange 70 mm height 5mm - Simca V8 Versailles Chambord - sold individually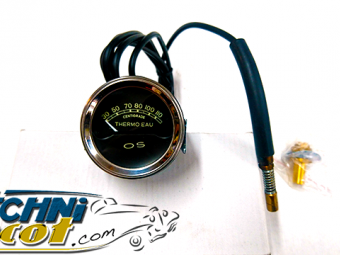 Mano "OS" temperature indicator (without electrical connection). Direct reading by probe mounted on a radiator hose (high outlet). 52 mm recess on the pressure gauge side.Capillary 1m80. Delivered with lighting and probe for the hose.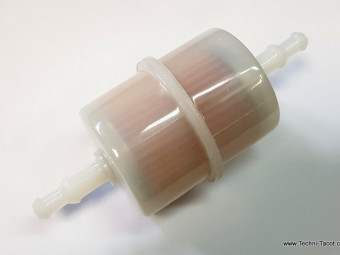 Paper fuel filter for 6 or 8 mm hose.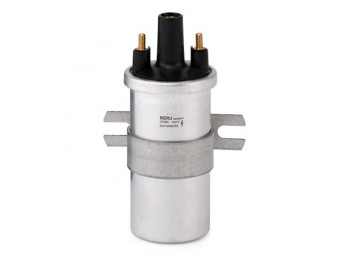 Bosch, NGK or Béru High Performance type ignition coil, guaranteed for use with:- 6 V platinum-plated screw igniter (breakers),- electronic ignition type 123 ignition,- platinum screw igniter + electronic amplification module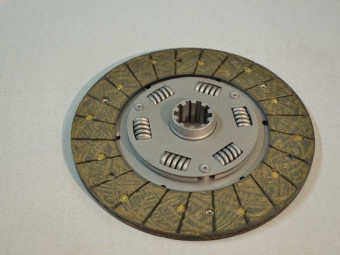 Clutch disc reconditioned, in standard exchange for Ford Vedette. Complete disassembly, micro balling and painting. (The sending is done after receipt of the used mechanism, not destroyed)(Depending on the year, non-contractual photo)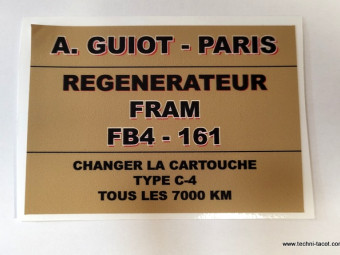 Oil filter sticker. Mounts on Ford V8 Vedette, Vendôme, Comète, Monte Carlo etc.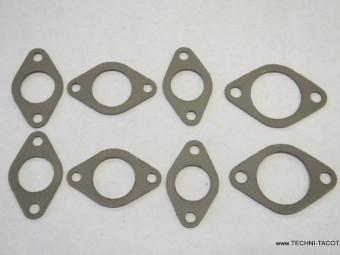 " Assortment of 8 exhaust gaskets for an engine. Either: 2 central manifold joints on block 4 manifold outer joints on block 2 manifold outlet seals to 2 in 1 tube. "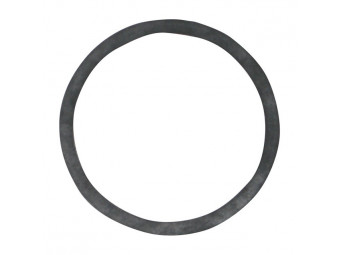 Circular seal for Ford Vedette, Vendôme and Simca Vedette oil filter housing.Can be mounted on a cover or on a base depending on the model and year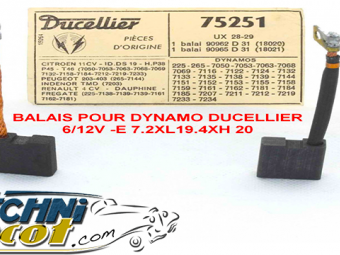 2 Brushes for Ducellier UX 28-29 dynamosDimensions: 7.2 x 19.4 x 20Assembly on Dynamos Ducellier n ...