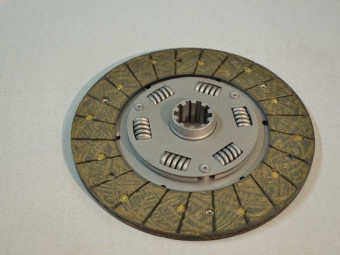 Clutch disc reconditioned, in standard exchange for Ford Vedette. Complete disassembly, micro balling and painting. (The sending is done after receipt of the used mechanism, not destroyed)(Depending on the year, non-contractual photo)

Dark green engine paint RAL 6005 -Pot of 500 mlSuitable for engines, housings, gearboxes, differentials, brake drums and all parts subject to heating in cast iron, steel and light alloys.Direct application on degreased metal (or better, treated ...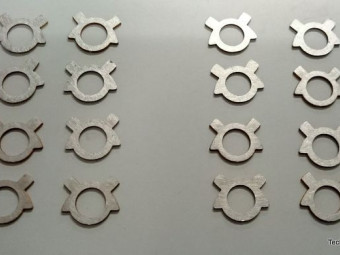 Set of 16 retainers for V8 Simca or Ford Vedette connecting rod. V8 12 and 13cvOriginally compliant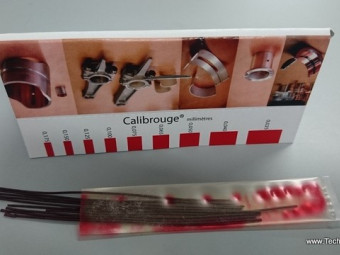 "Plastigage"The Calibrouge ("plastigage or plastigauge") is a simple and practical tool for measuring the clearances of your bearings. Range of use: operating clearance from 0.025 to 0.175 mm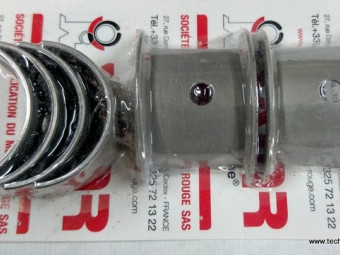 Set of bearings for Vedette Ford 1949 -54 engine. (1 rear flanged bearing + 2 front and central single bearings) Dimension: .010 US (i.e. + / - 0.25 mm)
€554.61 TTC
(554,61 € HT)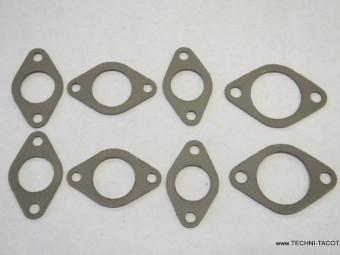 " Assortment of 8 exhaust gaskets for an engine. Either: 2 central manifold joints on block 4 manifold outer joints on block 2 manifold outlet seals to 2 in 1 tube. "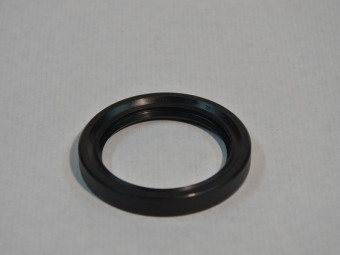 Sealing ring (oil seal) placed at the Ford Vedette gearbox outlet.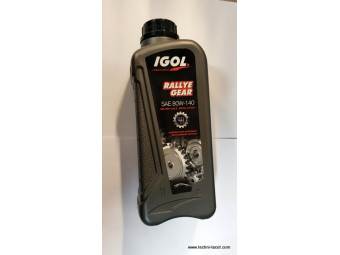 Viscosity index 80 - 140API GL-4(Not suitable for Peugeot type screw axles)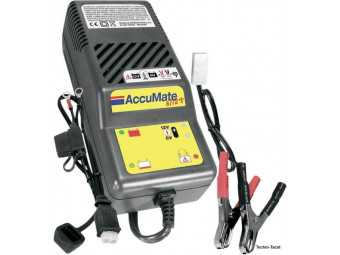 AccuMate is designed to automatically charge and monitor batteries without the danger of overcharging them, regardless of plug-in time. AccuMate is available for all 6V and 12V lead acid batteries, making it a perfect accessory for owners of ...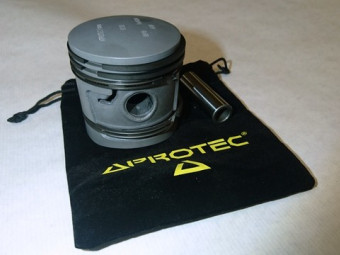 Set of 8 pistons - New manufacture, similar to the original model - reduction in piston mass (approx. 255 gr with segments) - molybdenum treatment - cylinder dimension 67.00 mm. Supplied with segments, pins and circlips - The segments supplied ...
€867.00 TTC
(867,00 € HT)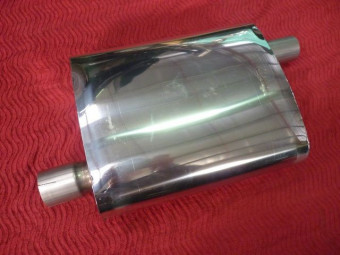 Stainless steel silencer for Ford Vedette.
€342.22 TTC
(342,22 € HT)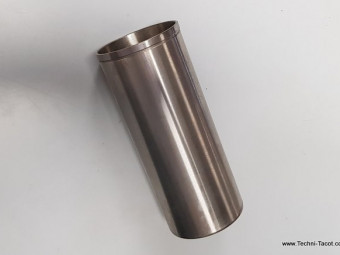 Sleeve Ø 66.04 mm delivered semi finished in Ø 65.80 - long 145 mm - Ø 69 - collar Ø 70 - High collar 5 mm - Ford Vedette - sold individually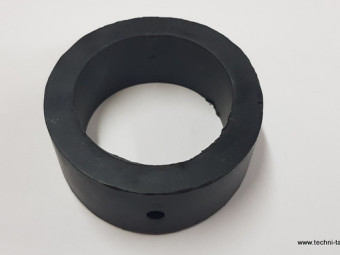 Suspension ring for Peugeot 203 exhaust and othersDimension approximately 63 x 96 x width 27 mm
Mano "OS" Tachometer 0 to 5000 rpm for 4-cylinder petrol engine. Connects to the "break" terminal on the ignition coil. 52 mm recess on the pressure gauge side. delivered with lighting. for negative to ground
Aluminum water supply on engine block to radiator - Ford Vedette 12 hp and Comète 13 hpCareful French manufacturing - machined and welded aluminum.Two parts are needed per engine. Sold individually.

Reinforced collar for exhaust - Ø 52.55 mmRobust French manufacturing