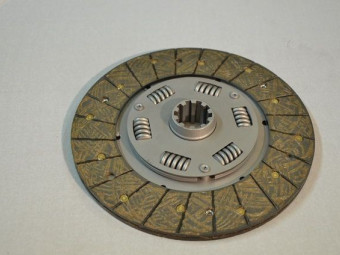 Clutch disc reconditioned, in standard exchange for Simca Versailles, Chambord and derivates. Complete disassembly, micro balling and painting. (The sending is done after receipt of the used mechanism, not destroyed)(Depending on the year, ...

Float in synthetic material resistant to current fuels. Used to replace the cork floats on the fuel gauge Length: 1.40" Diameter: 1.14"
Sealing paste to be applied on both sides of a cylinder head gasket. Product similar to "Collex". Leave to evaporate for about 30 min at room temperature after application, then fit the gasket - improves the seal - recommended with solid copper ...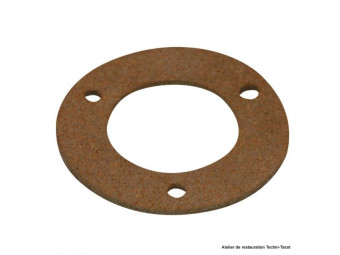 Cork gasket for 3-hole fuel gauge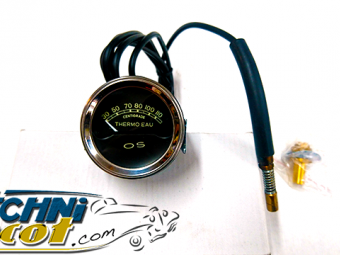 Mano "OS" temperature indicator (without electrical connection). Direct reading by probe mounted on a radiator hose (high outlet). 52 mm recess on the pressure gauge side.Capillary 1m80. Delivered with lighting and probe for the hose.
Reinforced collar for exhaust - Ø 52.55 mmRobust French manufacturing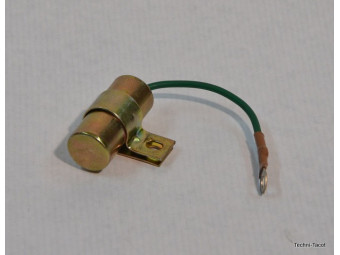 6.12V and 24V compatible ignition capacitor.
" 1.6 mm cylinder head gasket for Simca V8 engine" "Aquilon" ". Measured cylinder head thickness Head gasket type 37.3 mm (original) 1.6 mm standard gasket from 37.0 to 37.3 mm 1.6 mm standard gasket from 36.0 to 36.9 ...

Mano "OS" Tachometer 0 to 5000 rpm for 4-cylinder petrol engine. Connects to the "break" terminal on the ignition coil. 52 mm recess on the pressure gauge side. delivered with lighting. for negative to ground
6V electric fuel pump. To be connected to the ignition coil power supply. Connects in series with the original fuel line.Allows you to keep the manual pump. Avoids having to lift the hood to turn up gasoline before starting.Is intended to remain ...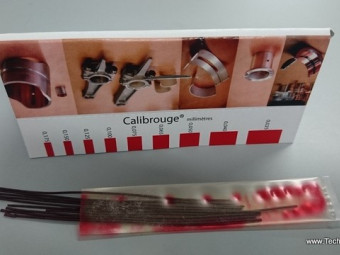 "Plastigage"The Calibrouge ("plastigage or plastigauge") is a simple and practical tool for measuring the clearances of your bearings. Range of use: operating clearance from 0.025 to 0.175 mm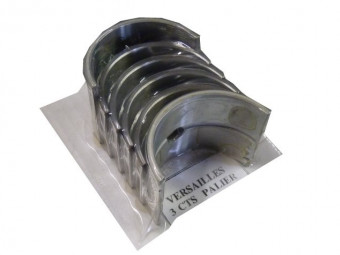 " Set of bearings for Simca Versailles, Chambord, Ariane 8 etc. V8 engine" "Aquilon" ". (1 rear landing + 2 front and central single landings) Dimension: 030 US (0.75 mm) "
€233.00 TTC
(233,00 € HT)

" Set of braids for crankshaft Vedette Ford and Simca Aquilon engine (rear bearing and front bearing) Versailles, Chambord etc ... New product, of very high technical quality. Mounts with ease, cuts easily with a cuter leaving 1 to 2 mm ...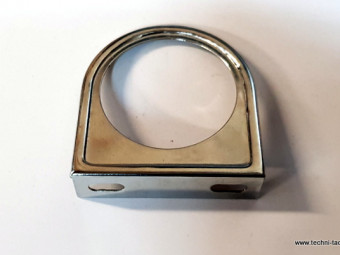 Chromed metal support for standard manometer D52 mm. Ready to fix.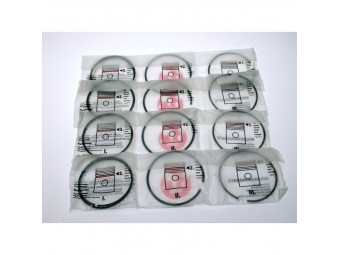 Segment set Ø 66.50 mm Simca 2.38x2.38x5 - 8cyl
€156.00 TTC
(156,00 € HT)
Engine paint oxide green RAL 6020 -Pot of 500 mlSuitable for engines, housings, gearboxes, differentials, brake drums and all parts subject to heating in cast iron, steel and light alloys.Direct application on degreased metal (or better, treated ...