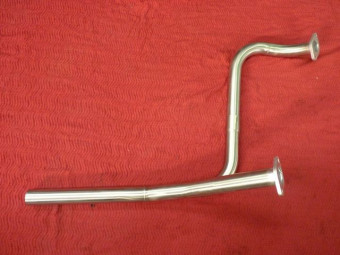 Stainless steel exhaust - Y connecting the 2 cast iron manifolds to line. Ford Vedette 1949 to 1954.
€415.34 TTC
(346,12 € HT)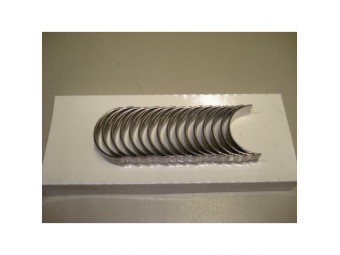 " Set of bearings (16 half-shells) for Ford Vedette 2nd generation 1953-54 and Simca V8 engines. Dimension: .020 US (0.50 mm) Each connecting rod receives its pair of bearings. "
€468.00 TTC
(390,00 € HT)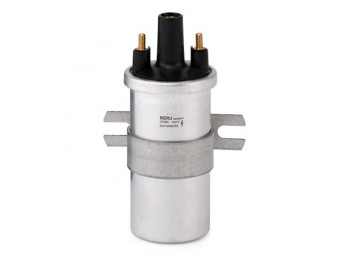 Bosch, NGK or Béru High Performance type ignition coil, guaranteed for use with:- 6 V platinum-plated screw igniter (breakers),- electronic ignition type 123 ignition,- platinum screw igniter + electronic amplification module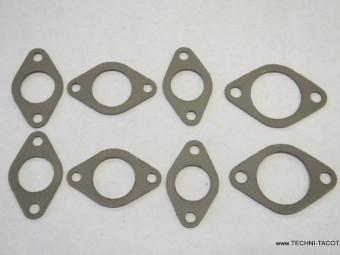 " Assortment of 8 exhaust gaskets for an engine. Either: 2 central manifold joints on block 4 manifold outer joints on block 2 manifold outlet seals to 2 in 1 tube. "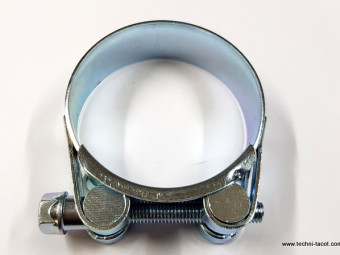 Reinforced collar for exhaust - Ø 64-67 mmRobust French manufacturing
Clutch mechanism reconditioned, in standard exchange mounted on Ford Vedette, Abeille, Comète, Monte Carlo, Vendôme engineComplete disassembly, micro balling, surfacing and retaring of the pressure plate.(The sending is done after receipt of the ...
€538.80 TTC
(449,00 € HT)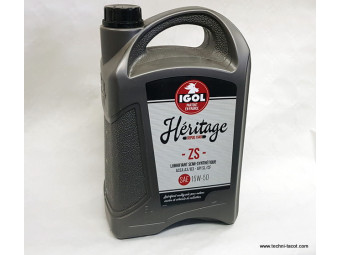 Can of 5 L.Viscosity: 15W-50BenefitsHéRITAGE ZS semi-synthetic oil.Multigrade lubricant for gasoline engine of tourism, reinforced with synthetic bases, particularly adapted to the old engines, gasoline or diesel, equipped with an oil filter - ...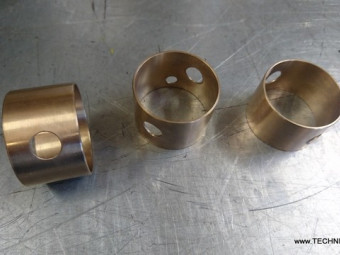 Kit 3 camshaft bushes x 3 - Ford Vedette 12hp engine
€264.60 TTC
(264,60 € HT)
ignition - clip for RB Ducellier distributorSold individually
Black paint - 500 ml jarSuitable for engines, housings, gearboxes, differentials, brake drums and all parts subject to heating in cast iron, steel and light alloys.Direct application on degreased metal (or better, treated with our Phosprim 4090), ...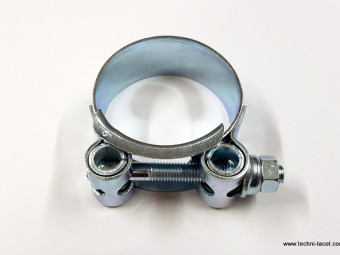 Reinforced collar for exhaust - Ø 44-47 mmRobust French manufacturing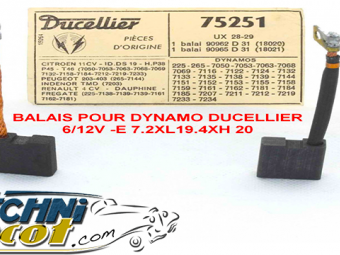 2 Brushes for Ducellier UX 28-29 dynamosDimensions: 7.2 x 19.4 x 20Assembly on Dynamos Ducellier n ...
" Set of braids for crankshaft Vedette Ford and Simca Aquilon engine (rear bearing and front bearing) Versailles, Chambord etc ... New product, of very high technical quality. Mounts with ease, cuts easily with a cuter leaving 1 to 2 mm ...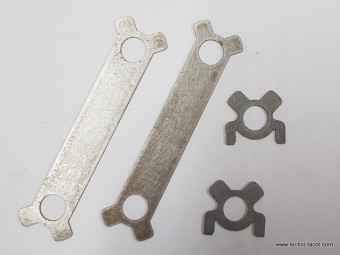 Set of 4 retainers for V8 Ford Vedette 1949 - 52 (Strainer with spring and support on central bearing)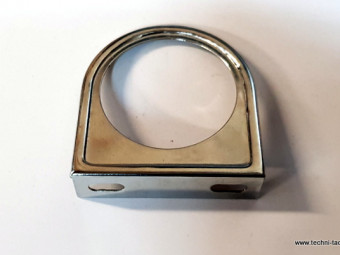 Chromed metal support for standard manometer D52 mm. Ready to fix.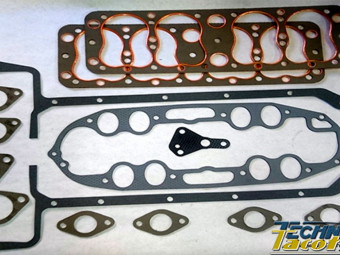 Engine gaskets kit (French manufacture) including:2 cylinder head gaskets with a copper face - thickness 1.6 mm1 gasket under central intake housing8 gaskets for exhaust manifold (6 block side - 2 at manifold outlet)1 oil filter foot gasket1 oil ...
€330.00 TTC
(275,00 € HT)