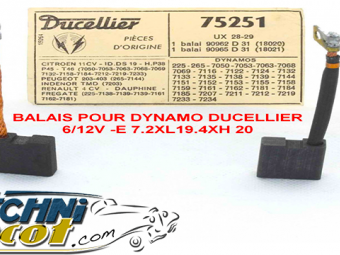 2 Brushes for Ducellier UX 28-29 dynamosDimensions: 7.2 x 19.4 x 20Assembly on Dynamos Ducellier n ...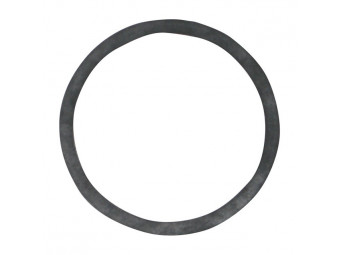 Joint circulaire pour cloche de filtre à huile Ford Vedette, Vendôme et Simca Vedette. Se monte sur couvercle ou sur embase suivant modèles et années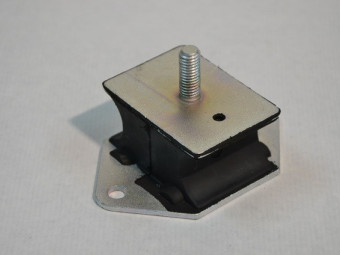 " Set of 2 front supports for V8 Ford Vedette. Fixing center distance to be slightly modified. "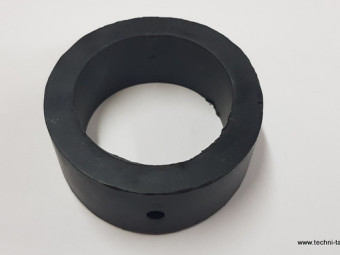 Sangle de suspension pour échappement. Fabrication robuste, caoutchouc armé, oeillets métalliques. entraxe 92 mm pour vis M8 mm.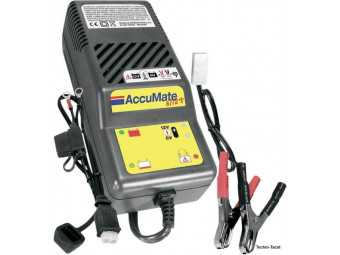 AccuMate is designed to automatically charge and monitor batteries without the danger of overcharging them, regardless of plug-in time. AccuMate is available for all 6V and 12V lead acid batteries, making it a perfect accessory for owners of ...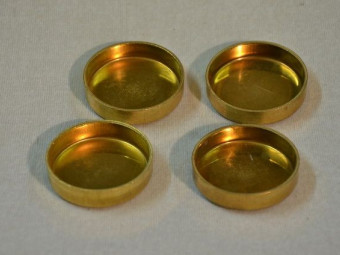 Set of 4 pellets for Vedette Ford and Simca engine block diam. about 44 mm.
" Sticker for air filter and breather cap. Mounts on Ford V8 Vedette, Vendôme, Cometer, Monte Carlo etc. Sticker "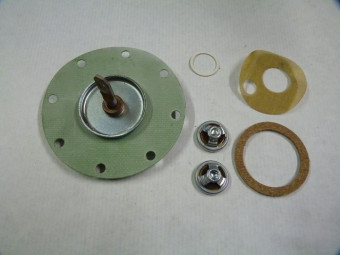 " Replacement diaphragm for AC brand fuel pump, mainly fitted to V8 Vedette Ford and Simca engines. diaphragm diam 80 to 82 mm Diam 82mm. Supplied with valves and sieve. (check the pump model before ordering) "
Ford RAL 5005 blue engine paint - 500 ml jarSuitable for engines, housings, gearboxes, differentials, brake drums and all parts subject to heating in cast iron, steel and light alloys.Direct application on degreased metal (or better, treated with ...
Float in synthetic material resistant to current fuels. Used to replace the cork floats on the fuel gauge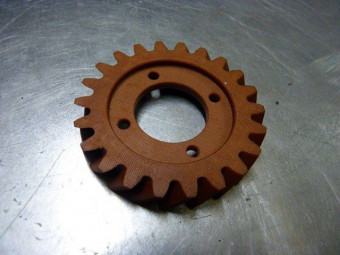 Replacement gear for oil pump - V8 Ford Vedette. Supplied with 4 rivets. (Advantageously replaces the celoron one that has become fragile over time)Attention for the V8 Simca 13 hp 2350 cm3, choose the reference "Simca oil pump pinion" on our shop.
€175.00 TTC
(175,00 € HT)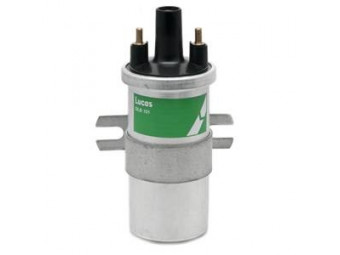 Branded ignition coil guaranteed for use with 6 V platinum-plated igniter (breakers). Impedance respected to prevent the breakers from becoming blue. Also works perfectly with electronic module or integral electronic igniter.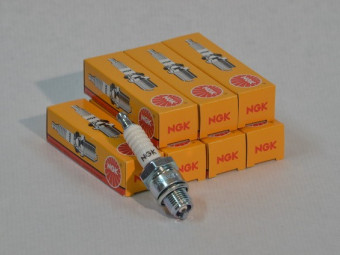 Set of 8 NGK spark plugs for Ford Vedette, Comète, Vendôme, Monte Carlo and Simca Trianon, Versailles, Régence, Beaulieu, Chambord, Présidence, Marly 1 and 2 engines. Thermal index adapted to fuel Lead Free 95 and 98.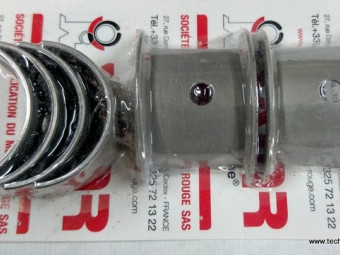 Set of bearings for Vedette Ford 1949 -54 engine. (1 rear flanged bearing + 2 front and central single bearings) Dimension: .010 US (i.e. + / - 0.25 mm)
€375.00 TTC
(375,00 € HT)
" Cylinder head gasket for Ford Vedette 1949 to 1954. One side all copper, the other with copper hems, thickness 1.6 mm approximately Measured cylinder head thickness Head gasket type 37.3 mm (original) 1.6 mm standard gasket ...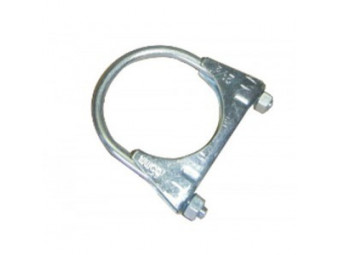 Bride pour liaison échappement (collier à étrier)