 Cooling pulley on Dynamo - Citroen Traction HY U23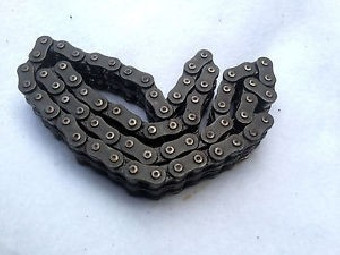 Distribution chain. Non contractual photo.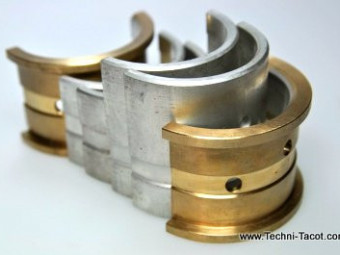 Bearing bearings dimension 49.00 (1.00) -Citroen:- Traction Perfo and 11D  - HY until 1963 ("Traction" type engine)- U23
€398.00 TTC
(398,00 € HT)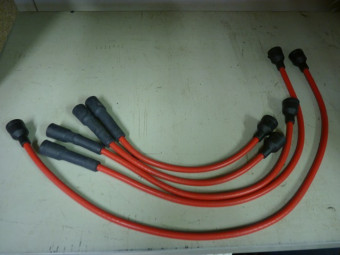 Ignition harness (5 wires) for Citroën HY or ID - DS engine. Highly recommended with electronic ignition.Wire with red silicone insulator, works with platinum screws or electronic ignition, current manufacture (not from old stocks).Use the 4 ...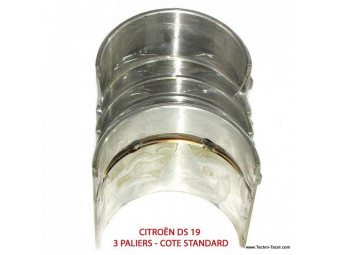 Bearing bearings dimension 0.50 -For HY H72 or H78 engine
€138.00 TTC
(138,00 € HT)
Set of cut-rectified multiplier gears. Allows to lengthen by about 15% all the ratios of the HY gasoline engine gearbox (ONLY on gearboxes equipped with a 21 and 26 tooth set). Concerns the 2 gears at the back of the box.Warning: any change in ...
€1,540.00 TTC
(1 540,00 € HT)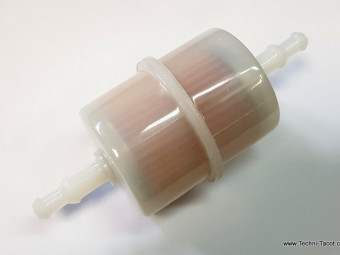 Paper fuel filter for 6 or 8 mm hose.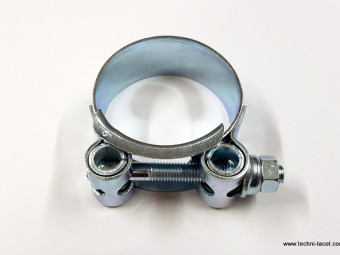 Reinforced collar for exhaust - Ø 44-47 mmRobust French manufacturing
Seal kit for Citroen H, HY, HW equipped with H72 type engine 72 or 78 mm bore. from 1963 to 82 - Detail of the cylinder head gasket by clicking on the 2nd photo. (cylinder head and cylinder head cover in aluminum - engine similar to that of ID ...
€153.00 TTC
(153,00 € HT)
Engine seal kit for Citroen U23, HY, equipped with 11D engine (cast iron cylinder head). The cylinder head gasket is slightly different from that of the 11D engine for Traction (reverse water pump). See detail of the cylinder head gasket on the ...
€225.00 TTC
(225,00 € HT)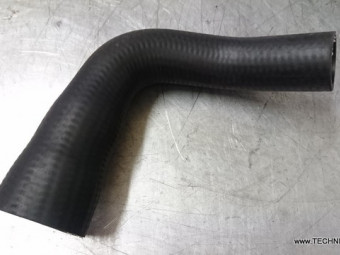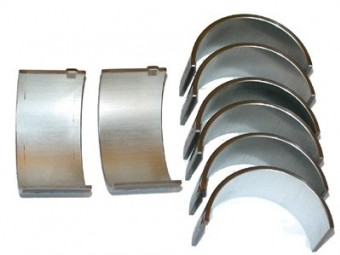 Set of 47.50 mm connecting rod bearings - dimension 0.50 mm - Citroen Traction 11D - HY - U23Mounts on engines equipped with bearing connecting rods.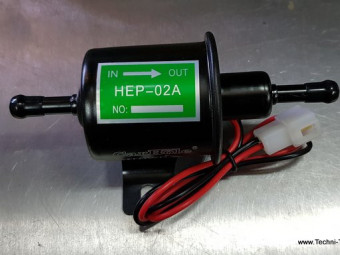 " 12V electric fuel pump. Connects in series with the original fuel line. Keeps the hand pump. Avoids having to lift the hood to turn up gasoline before starting. To be powered through a push button for occasional operation. Low pressure, no ...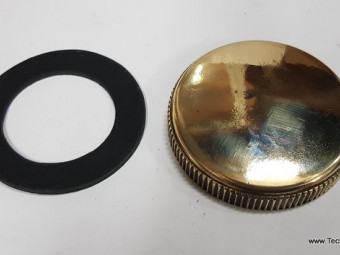 Radiator cap + gasket - Citroen HY avant 63 - TractionØ 58 mm inside
Ford RAL 5005 blue engine paint - 500 ml jarSuitable for engines, housings, gearboxes, differentials, brake drums and all parts subject to heating in cast iron, steel and light alloys.Direct application on degreased metal (or better, treated with ...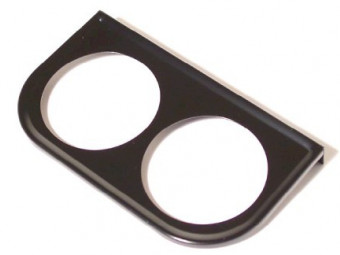 Metal support, black lacquered for standard manometer D52 mm. Ready to fix.