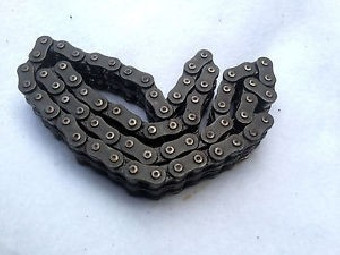 Distribution chain. Non contractual photo.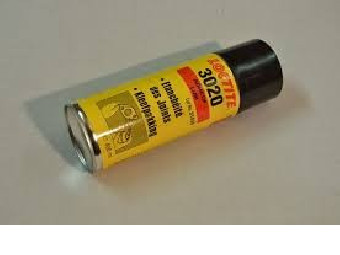 Sealing spray varnish to be sprayed on both sides of a cylinder head gasket. Improves sealing, essential with solid copper gaskets (any thickness)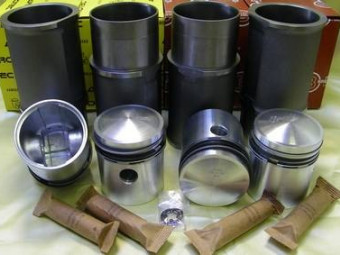 Set of 4 liners + 4 complete domed head pistons (segments, clips, pins) - Assembly with 3 quality segments.Non contractual photo
€285.00 TTC
(285,00 € HT)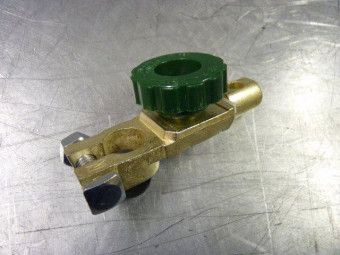 Battery isolator - used to electrically isolate the battery. To be placed on a terminal of the battery.
Oil pressure switch Citroen. Thread 14x150.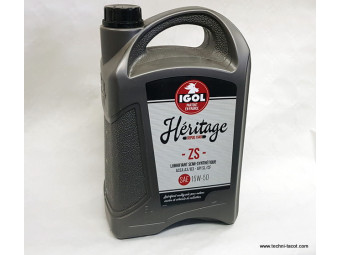 Can of 5 L.Viscosity: 15W-50BenefitsHéRITAGE ZS semi-synthetic oil.Multigrade lubricant for gasoline engine of tourism, reinforced with synthetic bases, particularly adapted to the old engines, gasoline or diesel, equipped with an oil filter - ...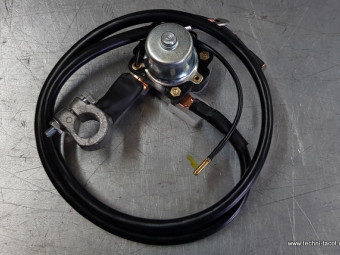 €105.00 TTC
(105,00 € HT)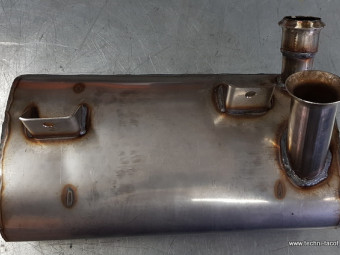 €322.50 TTC
(322,50 € HT)
Head for SEV igniter: Interlocking inside the igniterØ socket 58 mm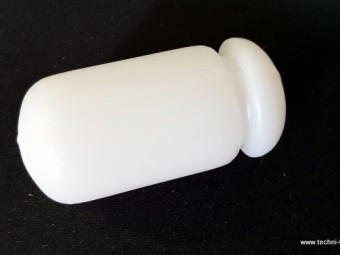 White plastic float. Used to replace ring gauge floats.
Head for Ducellier distributor: Interlocking inside the head = 65 mm, outside about 72 mm.To be assembled with breakers 1 237 013 808, and ducellier finger.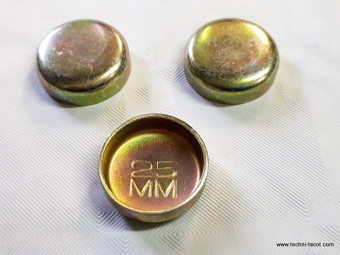 Set of 3 Ø25mm pellets only for cast iron cylinder head - Citroen Traction U23 HY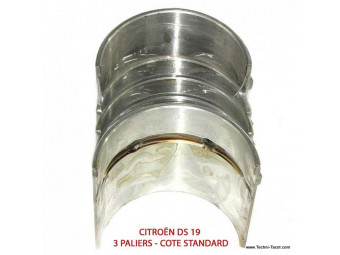 Bearing bearings dimension 50.00 (STD) -For ID 19 engine and similar engine block
€127.00 TTC
(127,00 € HT)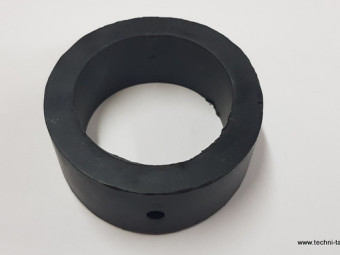 Suspension ring for Peugeot 203 exhaust and othersDimension approximately 63 x 96 x width 27 mm
Mano "OS" Tachometer 0 to 5000 rpm for 4-cylinder petrol engine. Connects to the "break" terminal on the ignition coil. 52 mm recess on the pressure gauge side. delivered with lighting. for negative to ground
Seal kit for Citroen H, HY, HW equipped with H72 type engine 72 or 78 mm bore. from 1963 to 82 - Detail of the cylinder head gasket by clicking on the 2nd photo. (cylinder head and cylinder head cover in aluminum - engine similar to that of ID ...
€153.00 TTC
(153,00 € HT)