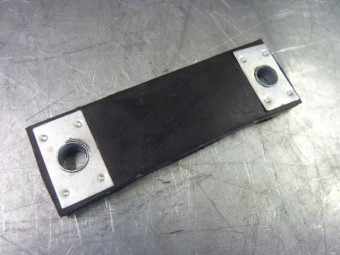 Suspension strap for exhaust. Robust construction, reinforced rubber, metal eyelets.92 mm center distance for M8 mm screws.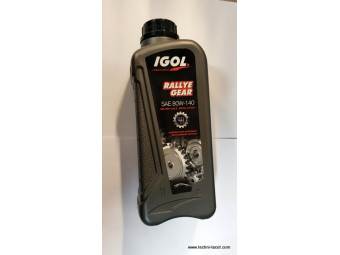 Viscosity index 80 - 140API GL-4(Not suitable for Peugeot type screw axles)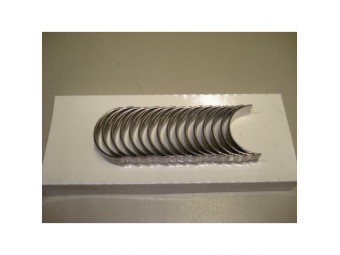 " Set of bearings (16 half-shells) for Ford Vedette 2nd generation 1953-54 and Simca V8 engines. Dimension: .020 US (0.50 mm) Each connecting rod receives its pair of bearings. "
€365.83 TTC
(365,83 € HT)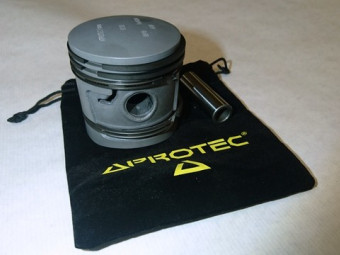 Set of 8 pistons - New manufacture, similar to the original model - reduction in piston mass (approx. 255 gr with segments) - molybdenum treatment - cylinder dimension 67.00 mm. Supplied with segments, pins and circlips - The segments supplied ...
€1,132.50 TTC
(1 132,50 € HT)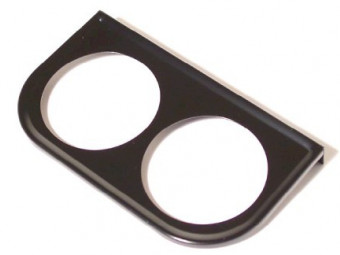 Metal support, black lacquered for standard manometer D52 mm. Ready to fix.
Aluminum water supply on engine block to radiator - Ford Vedette 1949 to 1954 and Comète 13 hpCareful French manufacturing - machined and welded aluminum.Two parts are needed per engine. Sold individually.

" Cylinder head gasket for Ford Vedette 1949 to 1954. One side all copper, the other with copper hems, thickness 1.6 mm approximately Measured cylinder head thickness Head gasket type 37.3 mm (original) 1.6 mm standard gasket ...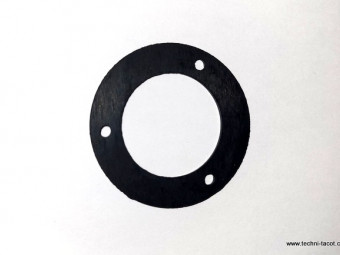 Rubber seal for 3-hole fuel gauge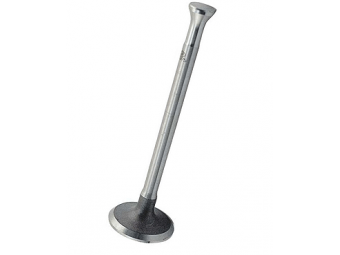 Ford Vedette exhaust valve, flared tail, rectified used.
Gasket for 22.2 Stromberg carburettor
Black paint - 500 ml jarSuitable for engines, housings, gearboxes, differentials, brake drums and all parts subject to heating in cast iron, steel and light alloys.Direct application on degreased metal (or better, treated with our Phosprim 4090), ...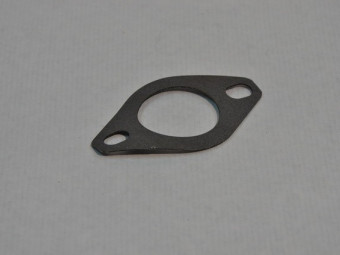 Exhaust gasket, engine block outlet (center). 2 per engine - Sold individually.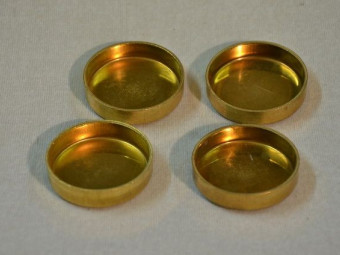 Set of 4 pellets for Vedette Ford and Simca engine block diam. about 44 mm.
Replacement gear for oil pump - V8 Ford Vedette.Delivered riveted with new axle. (Advantageously replaces the celoron one that has become fragile over time)Attention for the V8 Simca 13 hp 2350 cm3, choose the reference "Simca oil pump pinion" on ...
€270.20 TTC
(270,20 € HT)

For greasing bearings - Water resistant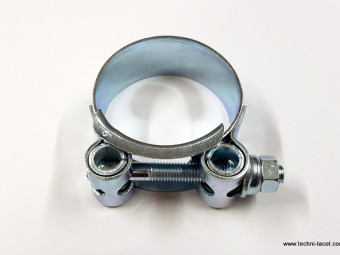 Reinforced collar for exhaust - Ø 44-47 mmRobust French manufacturing