" Sticker for air filter and breather cap. Mounts on Ford V8 Vedette, Vendôme, Cometer, Monte Carlo etc. Sticker "
Float in synthetic material resistant to current fuels. Used to replace the cork floats on the fuel gauge Length: 1.40" Diameter: 1.14"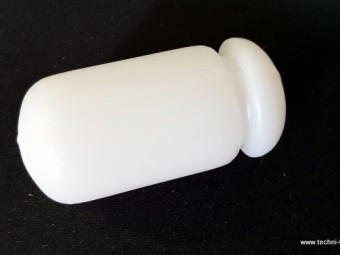 White plastic float. Used to replace ring gauge floats.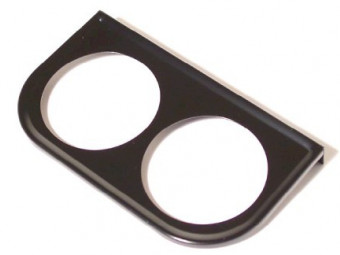 Metal support, black lacquered for standard manometer D52 mm. Ready to fix.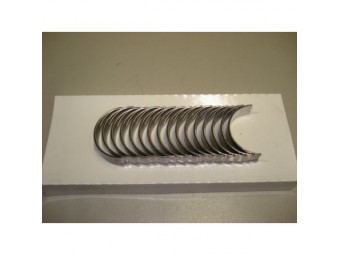 " Set of bearings (16 half-shells) for Ford Vedette 2nd generation 1953-54 and Simca V8 engines. Dimension: STD - 44.59 mm Each connecting rod receives its pair of bearings. "
€345.80 TTC
(345,80 € HT)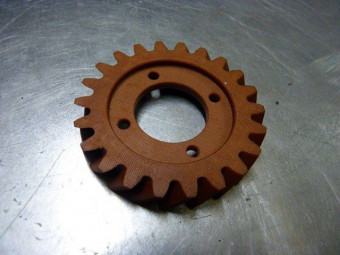 Replacement gear for oil pump - V8 Ford Vedette. Supplied with 4 rivets. (Advantageously replaces the celoron one that has become fragile over time)Attention for the V8 Simca 13 hp 2350 cm3, choose the reference "Simca oil pump pinion" on our shop.
€175.00 TTC
(175,00 € HT)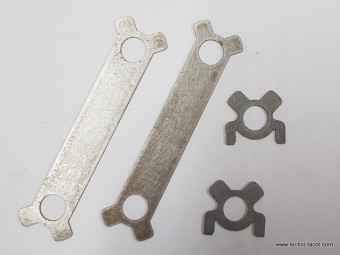 Set of 4 retainers for V8 Ford Vedette 1949 - 52 (Strainer with spring and support on central bearing)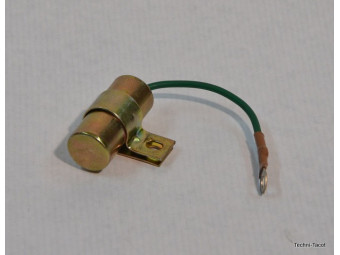 6.12V and 24V compatible ignition capacitor.
Reinforced collar for exhaust - Ø 52.55 mmRobust French manufacturing

Engine paint oxide green RAL 6020 -Pot of 500 mlSuitable for engines, housings, gearboxes, differentials, brake drums and all parts subject to heating in cast iron, steel and light alloys.Direct application on degreased metal (or better, treated ...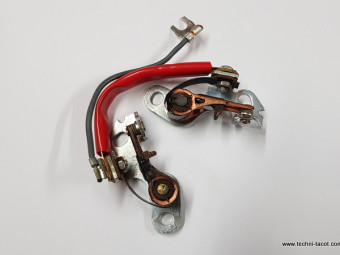 Module comprising 1 set of 2 breakers for RB Ducellier igniter delivered without the red link. (Non contractual photo)Attention there are other versions:- simple,- double COURTSRB brand. Please check against the picture.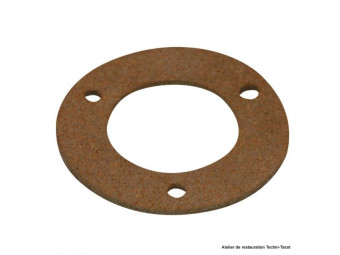 Cork gasket for 3-hole fuel gauge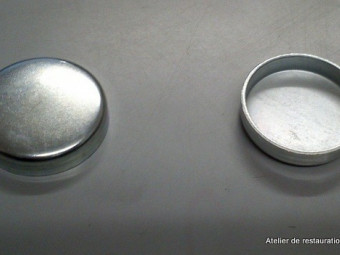 Set of 2 tablets for Simca engine block. Mounting on the surface plane: approximately 25.9 mm. Simca Trianon, Versailles, Régence, Beaulieu, Chambord, Présidence, Marly 1 et2, Ariane 8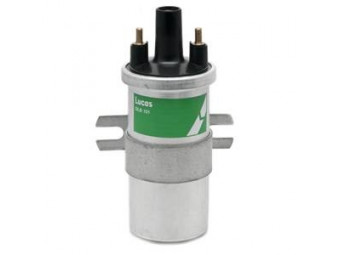 Ignition coil guaranteed for use with a 12 V platinum screw igniter (breakers). Impedance respected to prevent the breakers from bluing.Works perfectly also with electronic module or integral electronic igniter. (Non contractual photo)
Ford Vedette exhaust valve, flared tail, rectified used.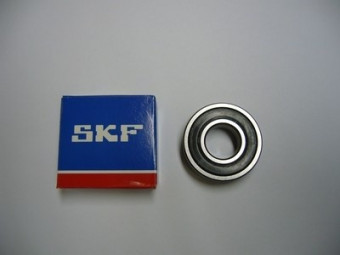 Bearing - 17x40x12 waterproof (often used on dynamo, water pump, flywheel center, etc.). Check with the dimensions of your bearing.