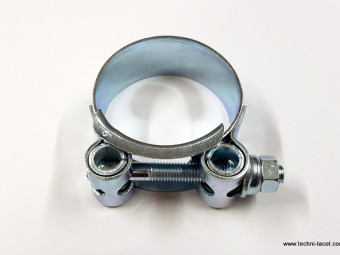 Reinforced collar for exhaust - Ø 44-47 mmRobust French manufacturing
" Set of braids for crankshaft Vedette Ford and Simca Aquilon engine (rear bearing and front bearing) Versailles, Chambord etc ... New product, of very high technical quality. Mounts with ease, cuts easily with a cuter leaving 1 to 2 mm ...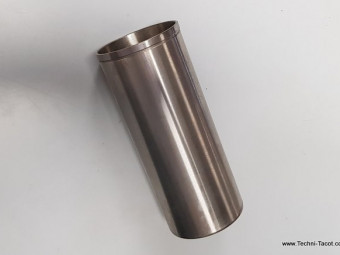 Liner Ø 66.04 mm delivered semi finished in Ø 65.80 - long 145 mm - Ø 69 - collar Ø 70 - High collar 5 mm - Ford Vedette - sold individually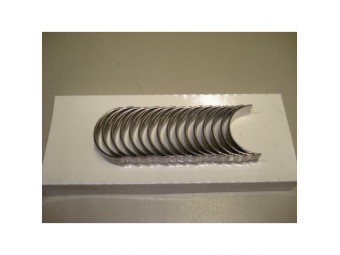 " Set of bearings (16 half-shells) for Ford Vedette 2nd generation 1953-54 and Simca V8 engines. Dimension: .020 US (0.50 mm) Each connecting rod receives its pair of bearings. "
€468.00 TTC
(390,00 € HT)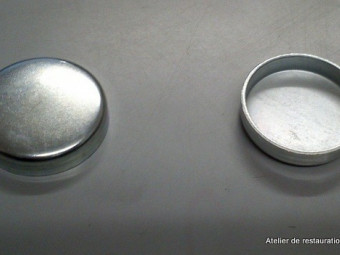 Set of 2 tablets for Simca engine block. Mounting on the surface plane: approximately 25.9 mm. Simca Trianon, Versailles, Régence, Beaulieu, Chambord, Présidence, Marly 1 et2, Ariane 8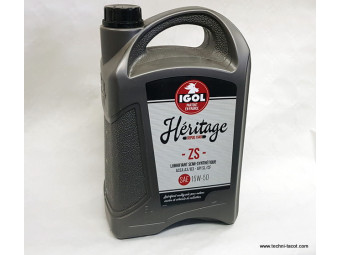 Can of 5 L.Viscosity: 15W-50BenefitsHéRITAGE ZS semi-synthetic oil.Multigrade lubricant for gasoline engine of tourism, reinforced with synthetic bases, particularly adapted to the old engines, gasoline or diesel, equipped with an oil filter - ...
Paper fuel filter for 6 or 8 mm hose.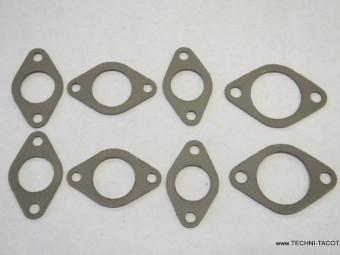 " Assortment of 8 exhaust gaskets for an engine. Either: 2 central manifold joints on block 4 manifold outer joints on block 2 manifold outlet seals to 2 in 1 tube. "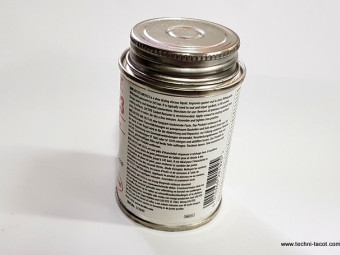 Sealing paste to be applied on both sides of a cylinder head gasket. Product similar to "Collex". Leave to evaporate for about 30 min at room temperature after application, then fit the gasket - improves the seal - recommended with solid copper ...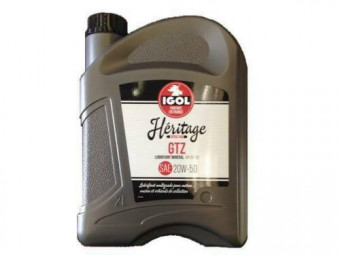 5 l can (non contractual photo) - Viscosity: 20W-50BenefitsHéRITAGE GTZ mineral oil.Multigrade lubricant for Gasoline and Diesel engines, made from severely refined mineral bases and additives suitable for older engines. The anti-wear additive ...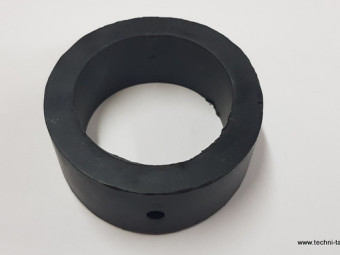 Suspension ring for Peugeot 203 exhaust and othersDimension approximately 63 x 96 x width 27 mm
Replacement cartridge for Ford Vedette, Vendôme and Simca Vedette oil filters. Identical to the C4 FRAM model. Info: Delivered without the gasket under the bell (or the cover for the Simca). It is for sale separately: click HERE
Bosch High Voltage coil for ignition with platinum or electronic screws, voltage 12 V. Supplied with bracket.
" Sticker for air filter and breather cap. Mounts on Ford V8 Vedette, Vendôme, Cometer, Monte Carlo etc. Sticker "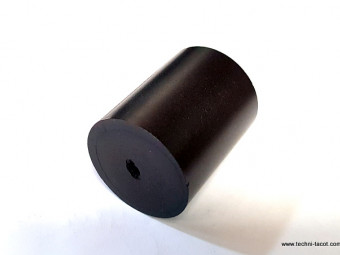 Float in synthetic material resistant to current fuels. Used to replace the cork floats on the fuel gauge Length: 1.40" Diameter: 1.14"
Overhaul kit for Stromberg 22.2 (2x30 mm) carburetor. Delivered with complete recovery pump. Fitting on Ford Vedette.