" Sticker for air filter and breather cap. Mounts on Ford V8 Vedette, Vendôme, Cometer, Monte Carlo etc. Sticker "
Clutch mechanism reconditioned, in standard exchange mounted on Ford Vedette, Abeille, Comète, Monte Carlo, Vendôme engineComplete disassembly, micro balling, surfacing and retaring of the pressure plate.(The sending is done after receipt of the ...
€449.00 TTC
(449,00 € HT)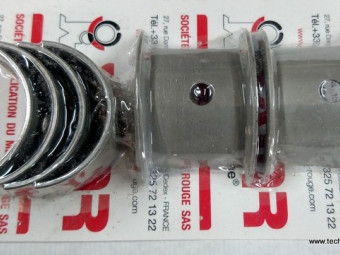 " Bearing set for Ford Vedette engine 1949 -54. (1 rear flange bearing + 2 front and central single bearings) Dimension: .030 US (0.75 mm) "
€637.00 TTC
(637,00 € HT)
Black paint - 500 ml jarSuitable for engines, housings, gearboxes, differentials, brake drums and all parts subject to heating in cast iron, steel and light alloys.Direct application on degreased metal (or better, treated with our Phosprim 4090), ...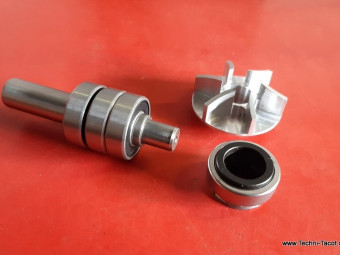 Repair kit for water pump for "Y" or "T" pump body - years 1949-54. New axle is 16mm instead of 12 mm. So you need to drill body 16.5 mm. We recommend correcting the seat of the rotating joint at the back of the body.
€151.20 TTC
(151,20 € HT)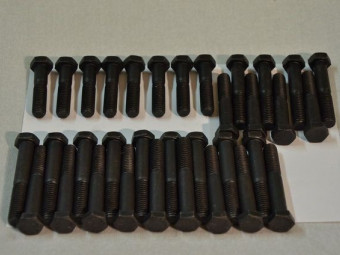 Set of 34 hexagon head screws to replace the original studs - 3/8 16f / p unc 2 lengths of screws in the set - Allows easy removal of cylinder heads. Tightening 5 m.kg maximum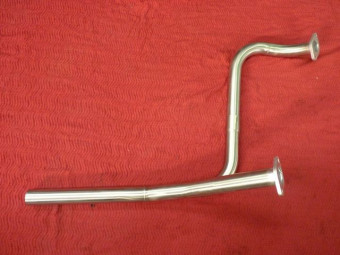 Stainless steel exhaust - Y connecting the 2 cast iron manifolds to line. Ford Vedette 1949 to 1954.
€346.12 TTC
(346,12 € HT)
Aluminum water supply on engine block to radiator - Ford Vedette 1949 to 1954 and Comète 13 hpCareful French manufacturing - machined and welded aluminum.Two parts are needed per engine. Sold individually.

6V electric fuel pump. To be connected to the ignition coil power supply. Connects in series with the original fuel line.Allows you to keep the manual pump. Avoids having to lift the hood to turn up gasoline before starting.Is intended to remain ...
€102.00 TTC
(102,00 € HT)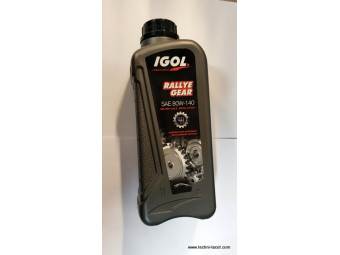 Viscosity index 80 - 140API GL-4(Not suitable for Peugeot type screw axles)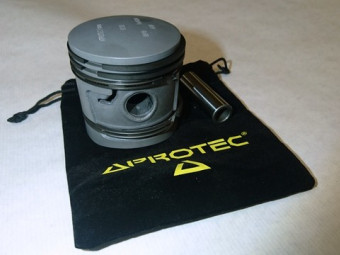 Set of 8 pistons - New manufacture, similar to the original model - reduction in piston mass (approx. 255 gr with segments) - molybdenum treatment - cylinder dimension 67.00 mm. Supplied with segments, pins and circlips - The segments supplied ...
€1,132.50 TTC
(1 132,50 € HT)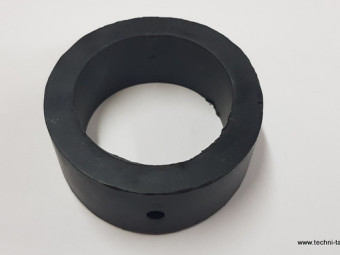 Suspension ring for Peugeot 203 exhaust and othersDimension approximately 63 x 96 x width 27 mm
8 mm fuel hose sold by the meter.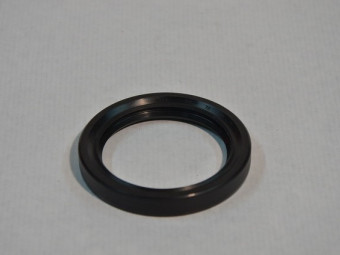 Sealing ring (oil seal) placed at the Ford Vedette gearbox outlet.35 x 51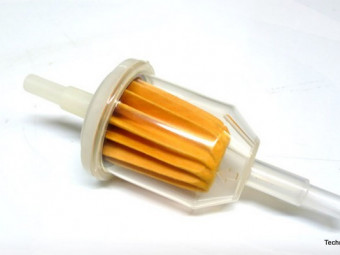 Paper fuel filter for 6 or 8 mm hose.
Solid copper cylinder head gasket. Thickness 3mm. Used with very planed cylinder head.Tightening at 5m.kg. Must be installed with the aerosol sealant.Cylinder head thickness measured Type of cylinder head gasket37.3 mm (original)         1.6 mm ...
€129.20 TTC
(129,20 € HT)