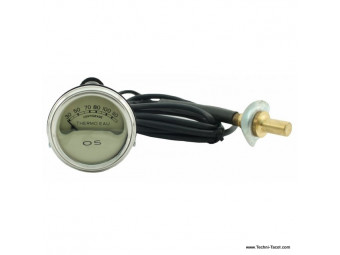 Mano "OS" temperature indicator (without electrical connection). Direct reading by probe mounted on a radiator hose (high outlet). 52 mm recess on the pressure gauge side.Capillary 1m80. Delivered with lighting and probe for the hose.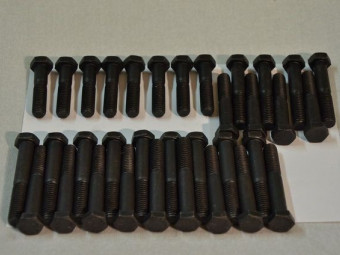 Set of 34 hexagon head screws to replace the original studs - 3/8 16f / p unc 2 lengths of screws in the set - Allows easy removal of cylinder heads. Tightening 5 m.kg maximum
€138.80 TTC
(138,80 € HT)
Mano "OS" Tachometer 0 to 5000 rpm for 4-cylinder petrol engine. Connects to the "break" terminal on the ignition coil. 52 mm recess on the pressure gauge side. delivered with lighting. for negative to ground
Replacement cartridge for Ford Vedette, Vendôme and Simca Vedette oil filters. Identical to the C4 FRAM model. Info: Delivered without the gasket under the bell (or the cover for the Simca). It is for sale separately: click HERE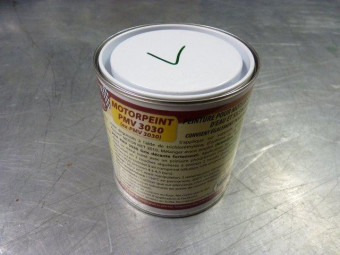 Engine red paint -Pot of 500 mlSuitable for engines, housings, gearboxes, differentials, brake drums and all parts subject to heating in cast iron, steel and light alloys.Direct application on degreased metal (or better, treated with our Phosprim ...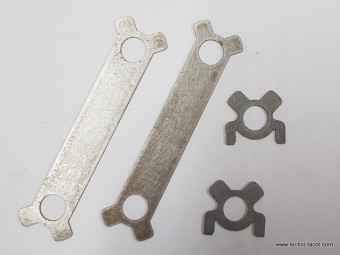 Set of 4 retainers for V8 Ford Vedette 1949 - 52 (Strainer with spring and support on central bearing)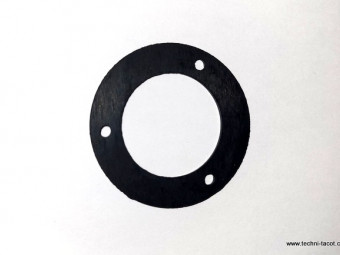 Rubber seal for 3-hole fuel gauge
Clutch mechanism reconditioned, in standard exchange mounted on Ford Vedette, Abeille, Comète, Monte Carlo, Vendôme engineComplete disassembly, micro balling, surfacing and retaring of the pressure plate.(The sending is done after receipt of the ...
€449.00 TTC
(449,00 € HT)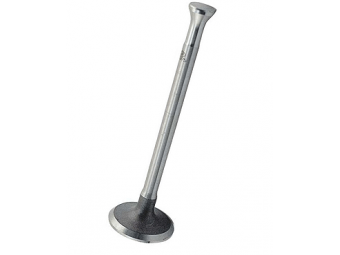 Ford Vedette exhaust valve, flared tail, rectified used.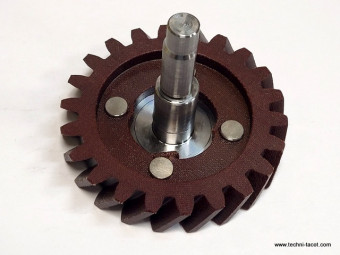 Replacement gear for oil pump - V8 Ford Vedette.Delivered riveted with new axle. (Advantageously replaces the celoron one that has become fragile over time)Attention for the V8 Simca 13 hp 2350 cm3, choose the reference "Simca oil pump pinion" on ...
€270.20 TTC
(270,20 € HT)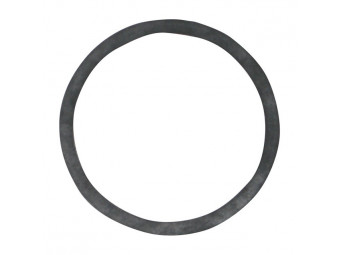 Circular seal for Ford Vedette, Vendôme and Simca Vedette oil filter housing.Can be mounted on a cover or on a base depending on the model and year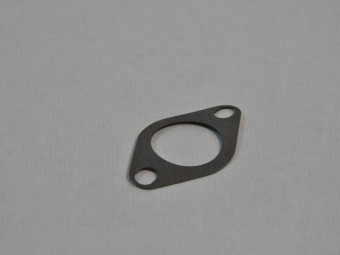 " Exhaust gasket, engine block outlet, small model placed at the ends. 4 on one engine - Sold individually. "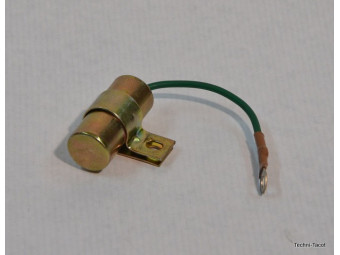 6.12V and 24V compatible ignition capacitor.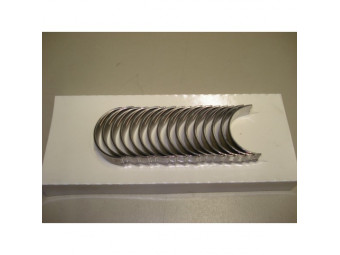 " Set of bearings (16 half-shells) for Ford Vedette 2nd generation 1953-54 and Simca V8 engines. Dimension: .030 US (0.75 mm) Each connecting rod receives its pair of bearings. "
€365.83 TTC
(365,83 € HT)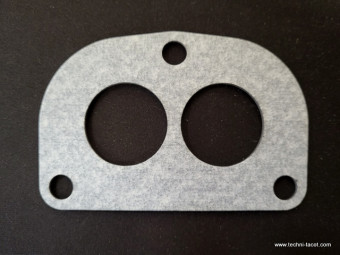 Gasket for 22.2 Stromberg carburettor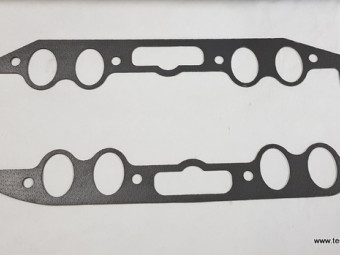 Central gasket intake housing for Vedette Ford. Special model for small Ford V8. Attention does not suit the V8 Simca Versailles -Chambord