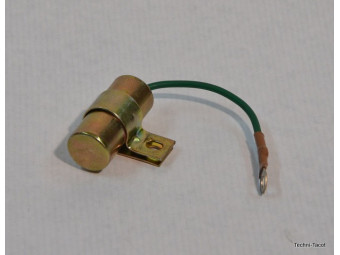 6.12V and 24V compatible ignition capacitor.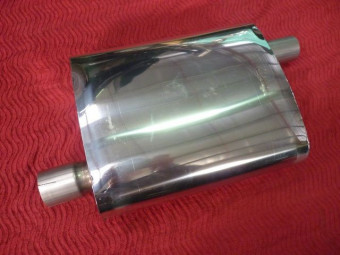 Stainless steel silencer for Ford Vedette.
€359.77 TTC
(359,77 € HT)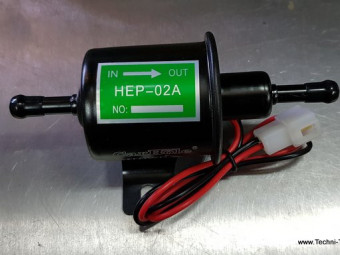 " 12V electric fuel pump. Connects in series with the original fuel line. Keeps the hand pump. Avoids having to lift the hood to turn up gasoline before starting. To be powered through a push button for occasional operation. Low pressure, no ...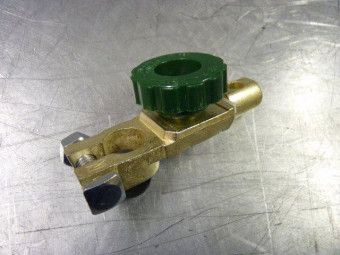 Battery isolator - used to electrically isolate the battery. To be placed on a terminal of the battery.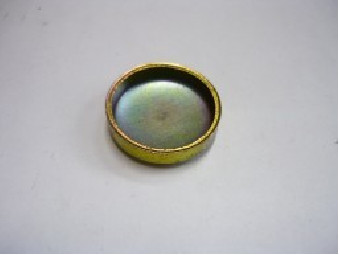 Set of 4 18.4 mm pellets for Ford Vedette cylinder heads
" Cylinder head gasket for Ford Vedette 1949 to 1954. One side all copper, the other with copper hems, thickness 1.6 mm approximately Measured cylinder head thickness Head gasket type 37.3 mm (original) 1.6 mm standard gasket from 37.0 ...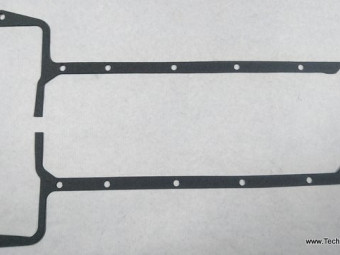 Engine oil pan gasket Ford Vedette 1949 - 54 - French manufacture.Composed of 2 parts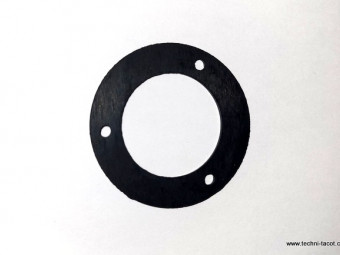 Rubber seal for 3-hole fuel gauge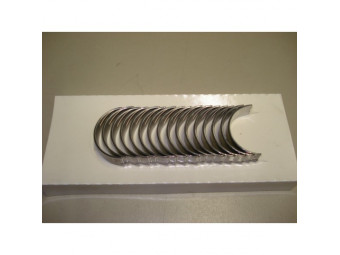 " Set of bearings (16 half-shells) for Ford Vedette 2nd generation 1953-54 and Simca V8 engines. Dimension: .040 US (1 mm) Each connecting rod receives its pair of bearings. "
€365.83 TTC
(365,83 € HT)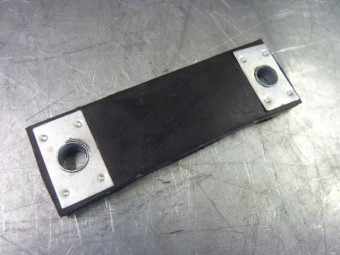 Suspension strap for exhaust. Robust construction, reinforced rubber, metal eyelets.92 mm center distance for M8 mm screws.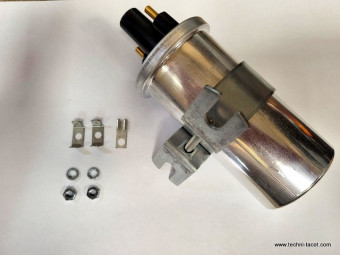 Ignition coil guaranteed for use with a 12 V platinum screw igniter (breakers). Impedance respected to prevent the breakers from bluing.Works perfectly also with electronic module or integral electronic igniter. (Non contractual photo)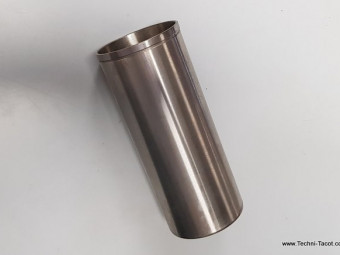 Liner Ø 66.04 - semi finished 65.50 - long 168mm Ø outside 69 mm Ø flange 70 mm height 5mm - Simca V8 Versailles Chambord - sold individually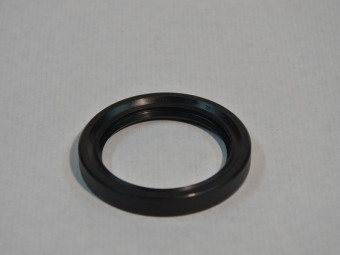 Sealing ring (oil seal) placed at the Ford Vedette gearbox outlet.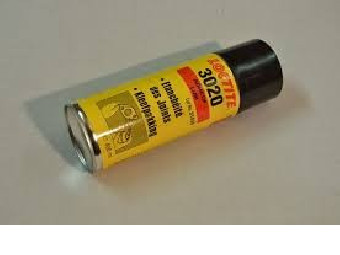 Sealing spray varnish to be sprayed on both sides of a cylinder head gasket. Improves sealing, essential with solid copper gaskets (any thickness)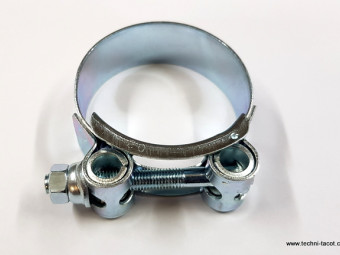 Reinforced collar for exhaust - Ø 52.55 mmRobust French manufacturing
Solid copper cylinder head gasket. Thickness 3mm. Used with very planed cylinder head.Tightening at 5m.kg. Must be installed with the aerosol sealant.Cylinder head thickness measured Type of cylinder head gasket37.3 mm (original)         1.6 mm ...
€129.20 TTC
(129,20 € HT)