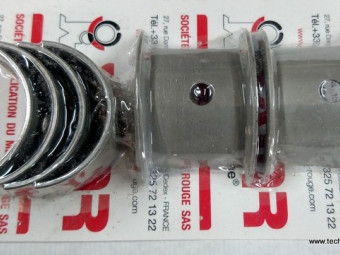 " Bearing set for Ford Vedette engine 1949 -54. (1 rear flange bearing + 2 front and central single bearings) Dimension: .030 US (0.75 mm) "
€375.00 TTC
(375,00 € HT)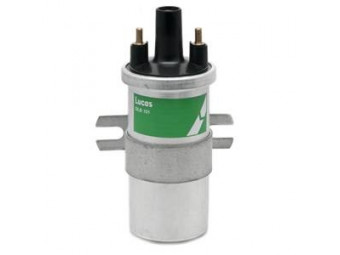 Branded ignition coil guaranteed for use with 6 V platinum-plated igniter (breakers). Impedance respected to prevent the breakers from becoming blue. Also works perfectly with electronic module or integral electronic igniter.
Ford Vedette intake valve, flared tail, rectified occasion.
Accelerator pump kit for Stromberg 22.2 carburettor. Dimensions shown in the photo. Fitting on Ford Vedette.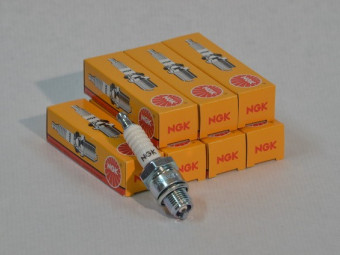 Set of 8 NGK spark plugs for Ford Vedette, Comète, Vendôme, Monte Carlo and Simca Trianon, Versailles, Régence, Beaulieu, Chambord, Présidence, Marly 1 and 2 engines. Thermal index adapted to fuel Lead Free 95 and 98.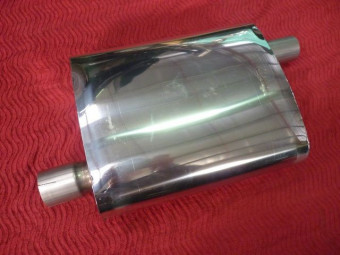 Stainless steel silencer for Ford Vedette.
€342.22 TTC
(342,22 € HT)
Gasket for 22.2 Stromberg carburettor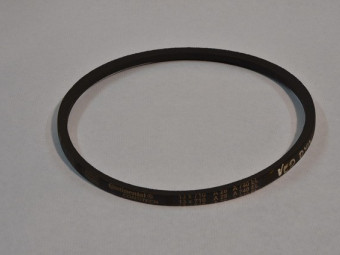 Secondary propeller-dynamo belt for Ford Vedette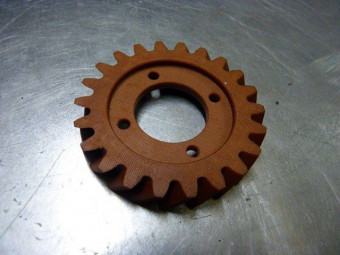 Replacement gear for oil pump - V8 Ford Vedette. Supplied with 4 rivets. (Advantageously replaces the celoron one that has become fragile over time)Attention for the V8 Simca 13 hp 2350 cm3, choose the reference "Simca oil pump pinion" on our shop.
€175.00 TTC
(175,00 € HT)
Ford Vedette exhaust valve, flared tail, rectified used.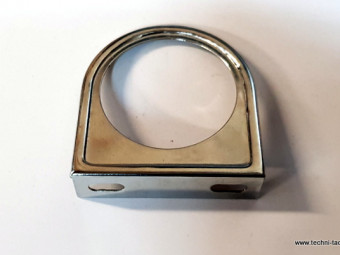 Chromed metal support for standard manometer D52 mm. Ready to fix.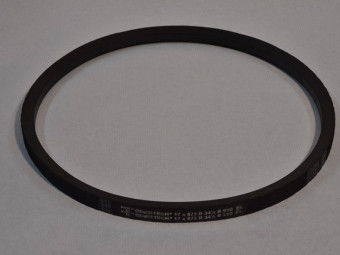 Main belt connecting water pumps-crankshaft-fan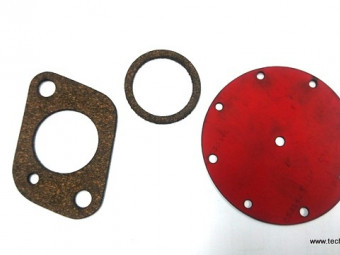 Replacement diaphragm for GUIOT fuel pump (Vedette Ford and Simca engine). Diam 90mm. Supplied with membrane and gaskets. (check the type of pump before ordering)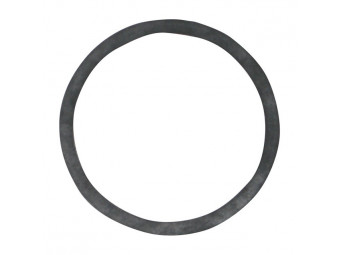 Circular seal for Ford Vedette, Vendôme and Simca Vedette oil filter housing.Can be mounted on a cover or on a base depending on the model and year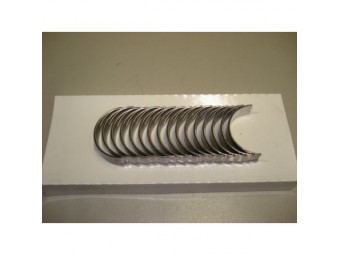 " Set of bearings (16 half-shells) for Ford Vedette 2nd generation 1953-54 and Simca V8 engines. Dimension: STD - 44.59 mm Each connecting rod receives its pair of bearings. "
€345.80 TTC
(345,80 € HT)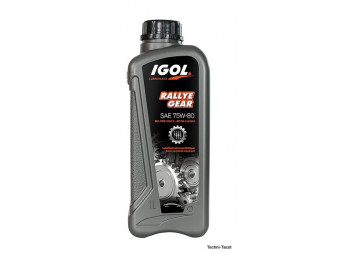 Oil for gearbox and bridge for old mechanics. Type SAE 75 80 90 - GL4. 1L container.(Not suitable for Peugeot type screw axles)