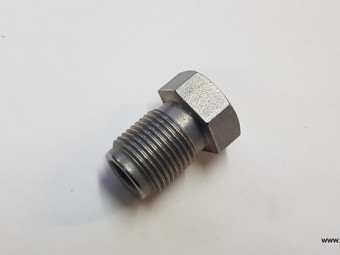 Male connector 12x100 on 6.35 mm pipe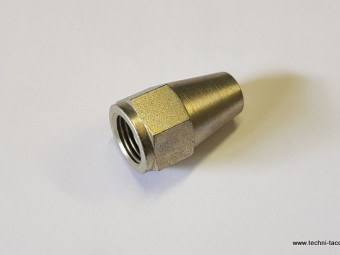 7/16 connection on 6.35 mm tube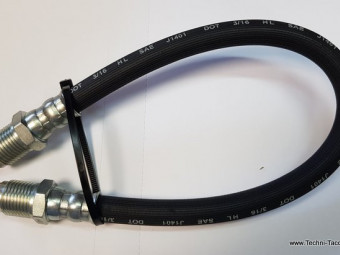 Ford Vedette 1949 FRONT brake hose. Length 380 mm.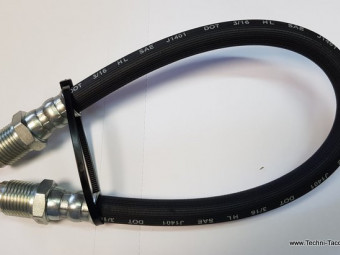 REAR brake hose all Ford Vedette (1949 to 1954), Vendôme, Comète, Monté Carlo, Bee models. Long 470 mm.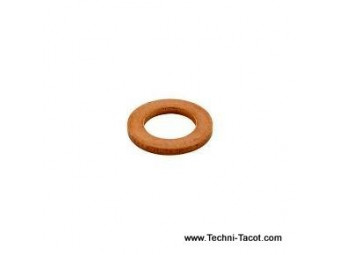 Copper gasket 16 x 21 1.5mm thick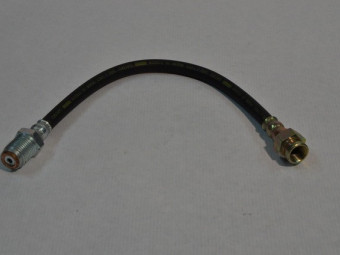 Front brake hose Ford Vedette June 1950 to 1952, Bee. Length 375 mm. NON-CONTRACTUAL photo.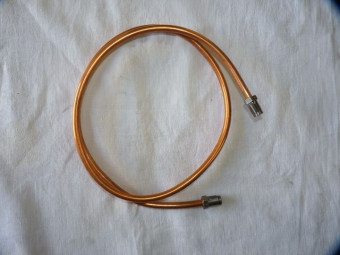 Canalisation de frein refabriquée à la demande, uniquement en cuivre diamètre 8 mm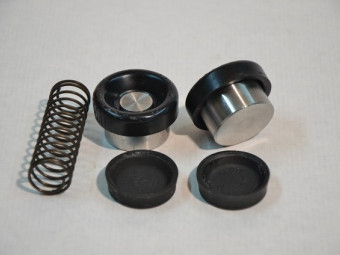 Front wheel cylinder repair kit, with pistons and spring. (For one wheel)Diam 31.75 mm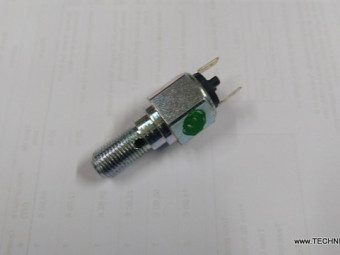 Brake switch. STOP light function. 100% silicone liquid and LHM compatible1/2 - 20 thread / inch thread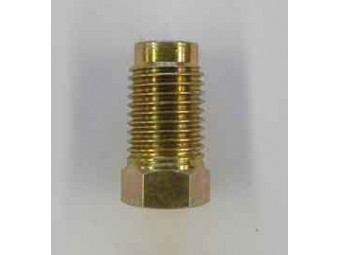 Rigid brake line nut. 3/8 x 24 threads / inch. Tube Ø 4.75 mm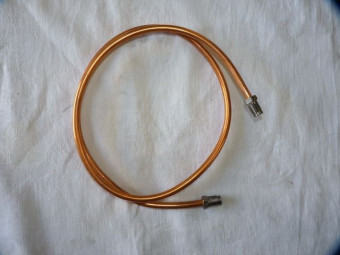 Brake line re-manufactured on request, only in copper diameter 6.35 mm. Provide model (length and 2 original end pieces)Shipping after receiving your model.
€128.00 TTC
(128,00 € HT)
Rear wheel cylinder d 25.4mm, inclined pipe inlet. Montage 1953 and 1954. NON-CONTRACTUAL photo.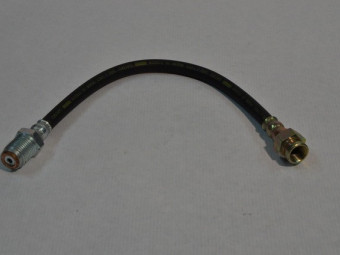 FRONT brake hose Ford Vedette 1953 and 54, Vendôme, Comète, Monte Carlo Length 322 mm. NON-CONTRACTUAL photo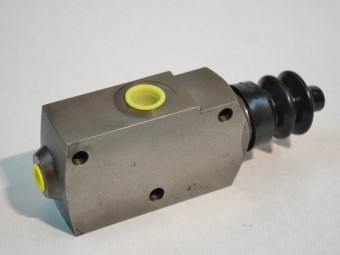 " Ford Vedette d25.4 mm master cylinder - all models 1950 to 1954, Comète, Monte Carlo, Abeille, Vendôme. Attention special model for year 1949, also available in our shop. Delivered complete with bellows. "
€153.17 TTC
(153,17 € HT)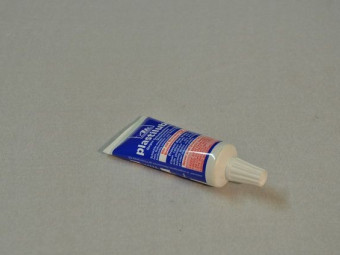 Tube of special braking grease (5gr), Lockheed DOT and silicone compatible, protects steel cylinder and piston parts, helps them slide, compatible with rubber parts.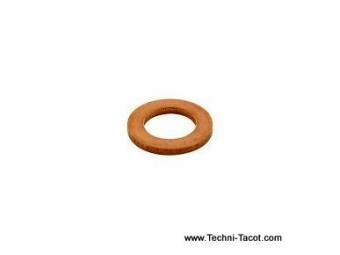 Copper gasket 13.50 x 20.50 th 1mm