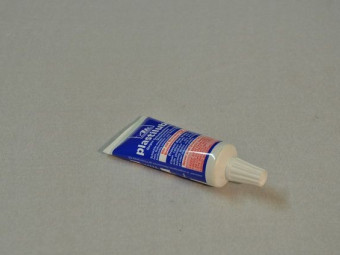 Tube of special braking grease (5gr), Lockheed DOT and silicone compatible, protects steel cylinder and piston parts, helps them slide, compatible with rubber parts.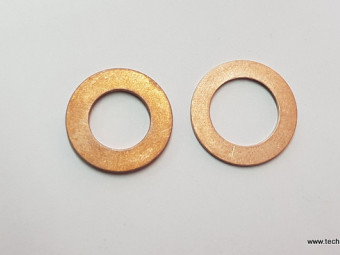 Set of 2 seals for STOP LONG contactor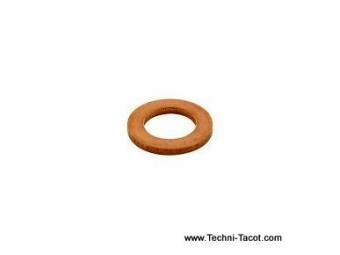 Copper gasket 13.50 x 20.50 th 1mm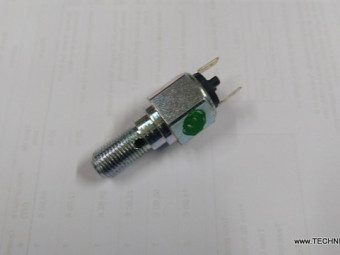 Brake switch. STOP light function. 100% silicone liquid and LHM compatible1/2 - 20 thread / inch thread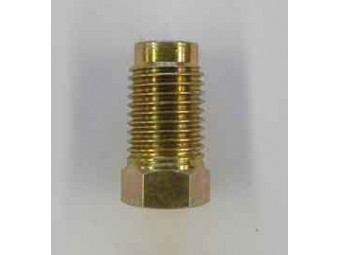 Rigid brake line nut. 3/8 x 24 threads / inch. Tube Ø 4.75 mm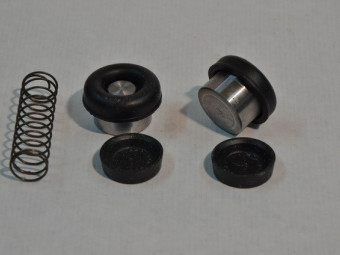 " Rear wheel cylinder repair kit, with pistons and spring. (For one wheel) Piston diameter = 25.4 mm "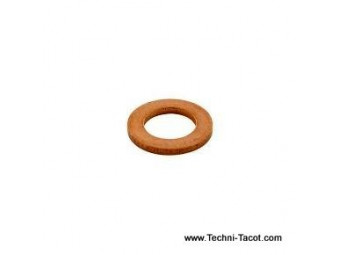 Copper gasket 18x10 mm thickness 1mm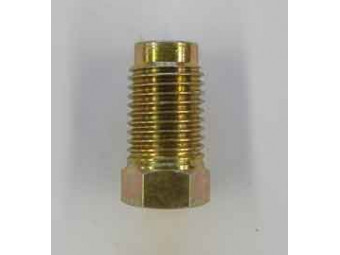 Rigid brake line nut. 1 / 2-20 UNF or Ø 12.5 mm - drilling for 6.35 mm tube (1/4 p)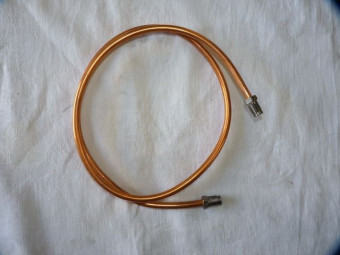 Brake line re-manufactured on request, only in copper diameter 6.35 mm. Provide model (length and 2 original end pieces)Shipping after receiving your model.
€128.00 TTC
(128,00 € HT)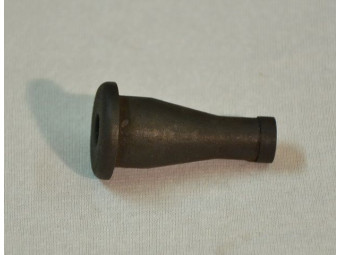 " Flexible connection for brake reservoir. (100% rubber compatible with lockheed and silicone) Must be fitted with the metal insert to prevent tearing and accidental emptying of the liquid reservoir. "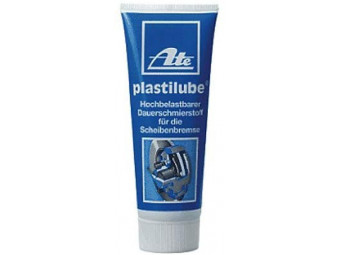 Tube of special braking grease (75 ml). ATE's Plastilube is used to lubricate the guide faces on calipers and brake linings and to protect them against corrosion.Note: The friction surfaces of the brake pads must not be coated with ATE Plastilube!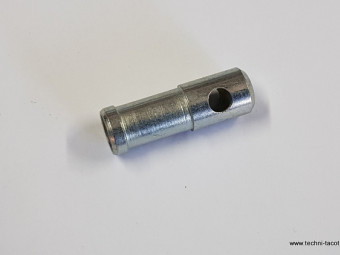 Metal fitting to be fitted with the brake reservoir rubber to prevent the tearing and accidental draining of the brake fluid reservoir.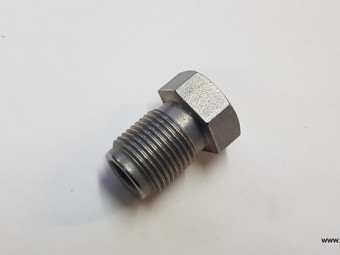 Male connector 12x100 on 6.35 mm pipe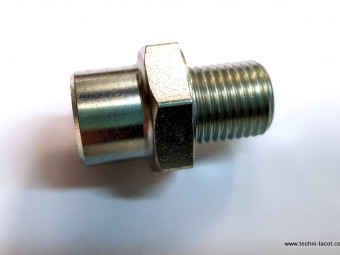 Adapter connection 1/2 UNF male - 7/16 UNF female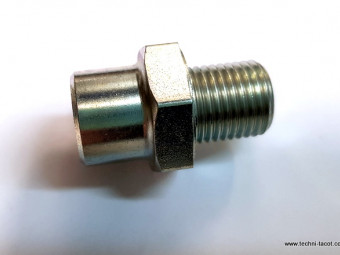 Adapter connection 1/2 UNF male - 7/16 UNF female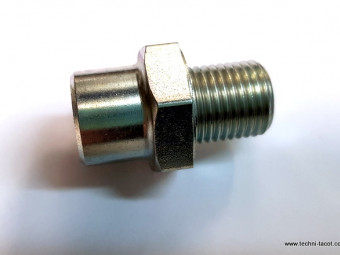 Adapter connection 1/2 UNF male - 7/16 UNF female