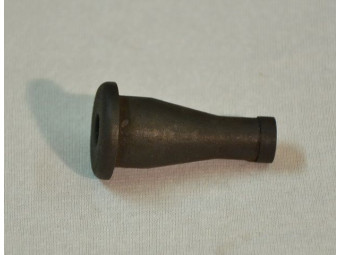 " Flexible connection for brake reservoir. (100% rubber compatible with lockheed and silicone) Must be fitted with the metal insert to prevent tearing and accidental emptying of the liquid reservoir. "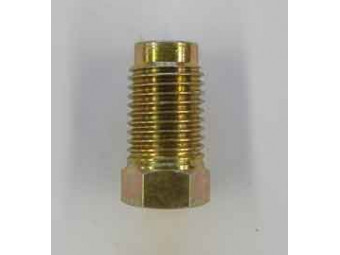 Rigid brake line nut. 1 / 2-20 UNF i.e. Ø 12.5 mm - drilling for 8 mm tube special brake reservoir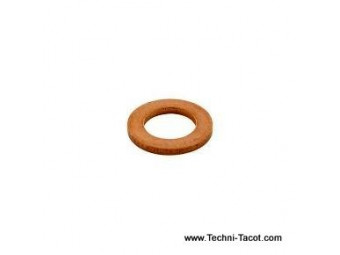 Copper gasket 24x19 mm thickness 1mm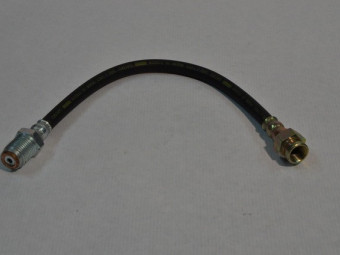 Front brake hose Ford Vedette June 1950 to 1952, Bee. Length 375 mm. NON-CONTRACTUAL photo.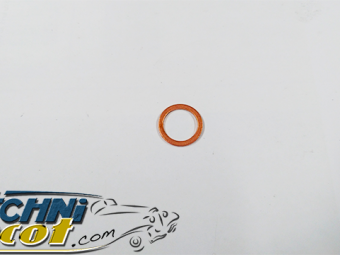 Copper gasket 10.2 x 13.5 mm thickness 1mm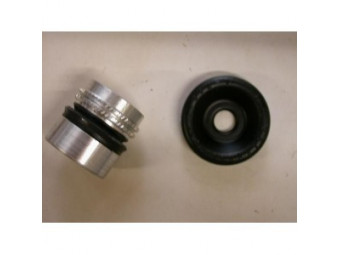 Repair kit for front wheel cylinder 28.5 mm. Supplied with piston. Ford Vedette 1953 (4 per vehicle are needed)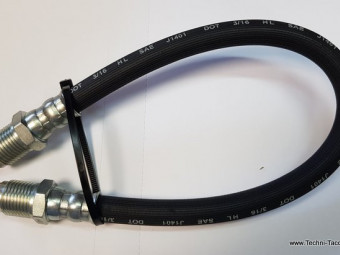 Ford Vedette 1949 FRONT brake hose. Length 380 mm.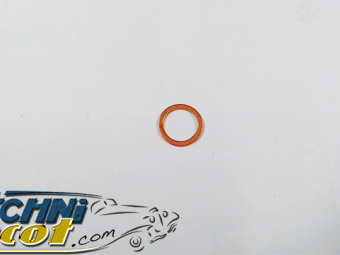 Copper gasket 13.1 x 17 mm thickness 1mm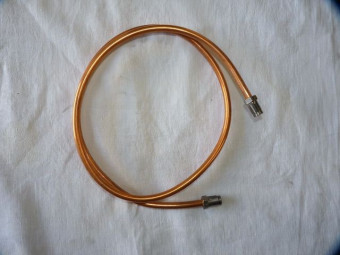 Brake line remanufactured on demand only in copper diameter 6.35 mm. Small model, length less than 50 cm. Provide model (length and 2 original tips) Shipping after receipt of your model.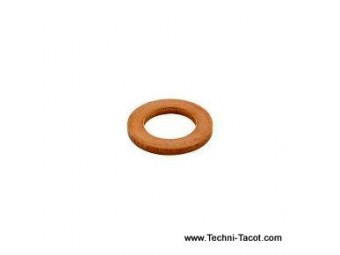 Copper gasket 11x17 mm thickness 1mm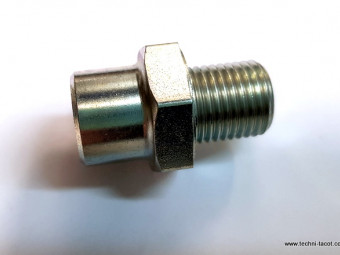 Adapter connection 1/2 UNF male - 7/16 UNF female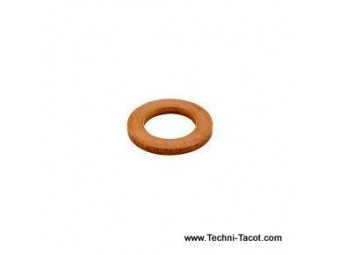 Copper gasket 15.30 x 21.00 th 1mm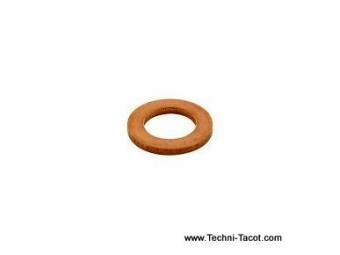 Copper gasket 13.50 x 20.50 th 1mm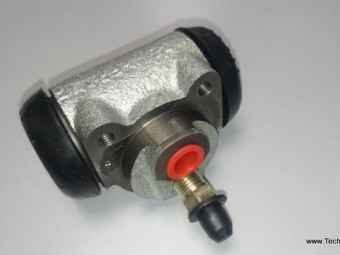 Front wheel cylinder d 31.75 mm - Ford Commercial Vedette type Abeille and some Vedette 1954. (Check your model carefully before ordering).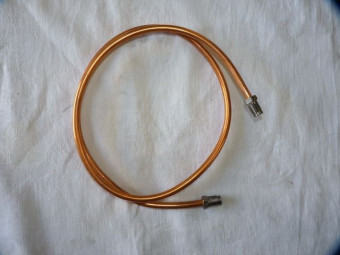 Brake line re-manufactured on request, only in copper diameter 6.35 mm. Provide model (length and 2 original end pieces)Shipping after receiving your model.
€128.00 TTC
(128,00 € HT)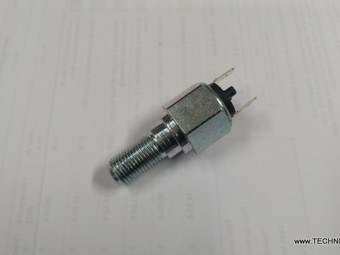 " Brake switch. STOP light function - compatible with synthetic liquid type" "lockheed" "Dot 3 and 4. If using 100% silicone liquid: Choose this other reference 1/2 - 20 thread / inch thread "