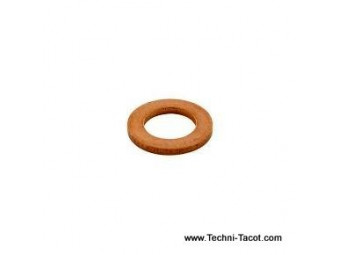 Copper gasket 20x11.50 mm thickness 1mm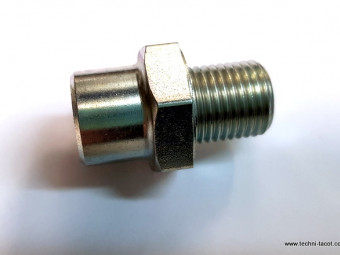 Adapter connection 1/2 UNF male - 7/16 UNF female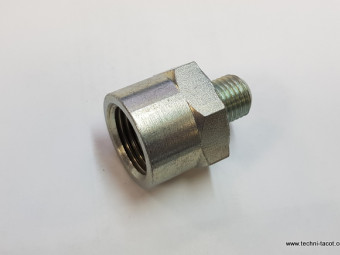 Adaptateur freinage  mâle 7/16 (envion 11mm) femelle 11/16 pour recevoir gros flexible (17mm mâle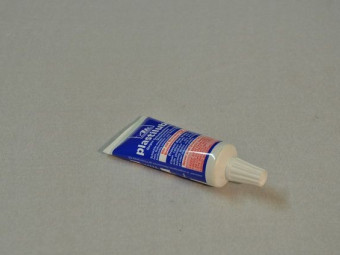 Tube of special braking grease (5gr), Lockheed DOT and silicone compatible, protects steel cylinder and piston parts, helps them slide, compatible with rubber parts.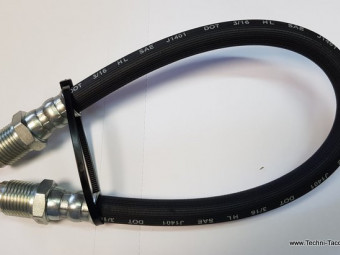 REAR brake hose all Ford Vedette (1949 to 1954), Vendôme, Comète, Monté Carlo, Bee models. Long 470 mm.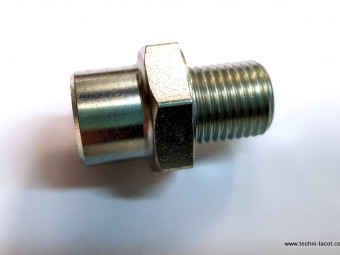 Adapter fitting 1/2 UNF Male - 1/2 UNF female with internal bicone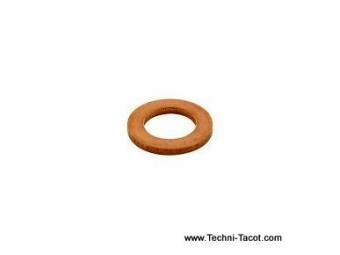 Copper gasket 13.50 x 20.50 th 1mm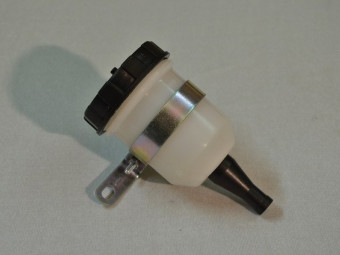 Translucent tank, delivered with bracket; rubber plug and fitting.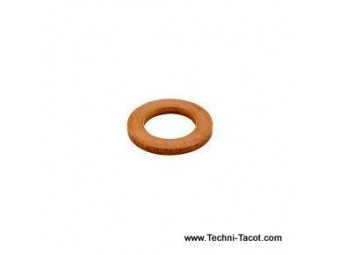 Copper gasket 15.30 x 21.00 th 1mm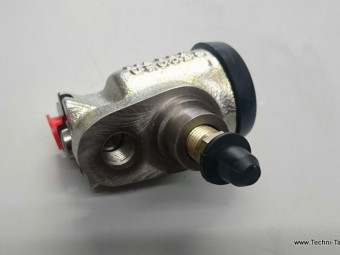 " 28.50 mm single piston cylinder mounted on front wheel - Left or right mounting - 2 cylinders (blind) per front wheel From September 1953. NON-CONTRACTUAL photo. "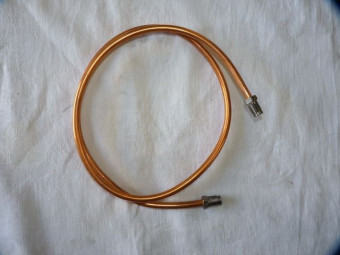 Brake line remanufactured on request, only in copper diameter 6.35 mm. Provide model (length and 2 original tips)Shipping after receipt of your model.
€128.00 TTC
(128,00 € HT)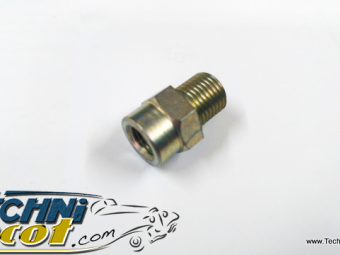 Adaptateur freinage  1/2-20 UNF mâle par 3/8 24 filets femelle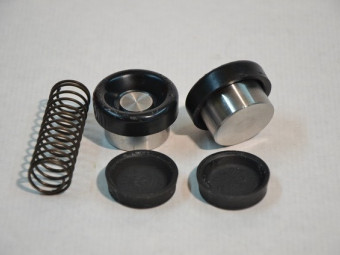 " Front wheel cylinder repair kit, with pistons and spring. (For one wheel) Ford Vedette fitting - Piston diameter = 28.57 mm "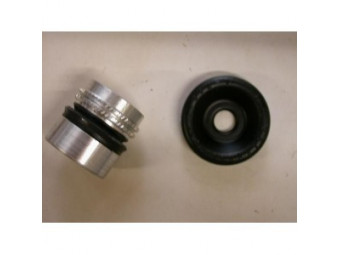 Repair kit for front wheel cylinder 28.5 mm. Supplied with piston. Ford Vedette 1953 (4 per vehicle are needed)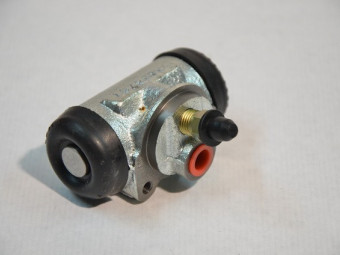 Front wheel cylinder Ford Vedette model from 1949 to 1952. Piston diameter 1 "1/8 (28.57 mm). Entry 7 / 16th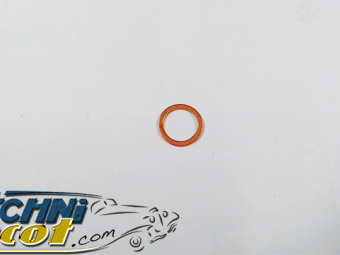 Copper gasket 13.1 x 17 mm thickness 1mm