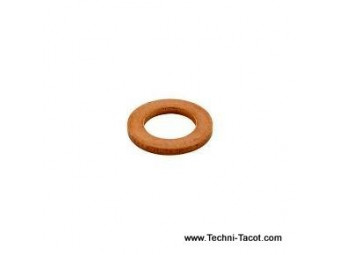 Copper gasket 16 x 21 1.5mm thick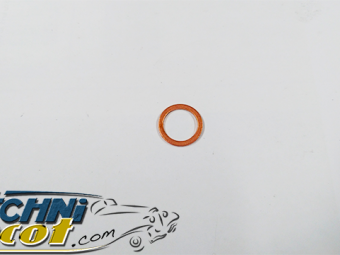 Copper gasket 13.1 x 18 mm thickness 1mm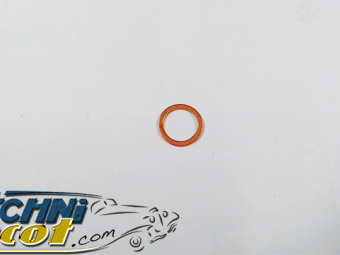 Copper gasket 13.1 x 17 mm thickness 1mm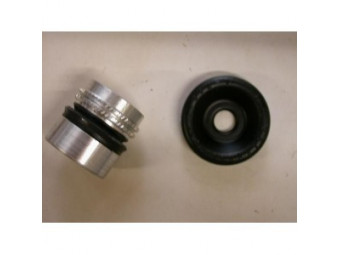 Repair kit for front wheel cylinder 28.5 mm. Supplied with piston. Ford Vedette 1953 (4 per vehicle are needed)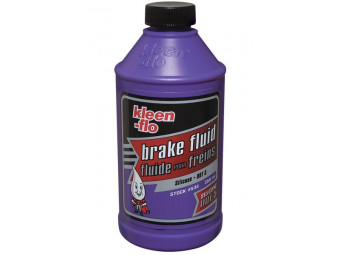 " DOT 5 100% silicone brake fluid - 1L can - Purple color - Do not mix with other types of brake fluids. The installation must be rinsed before changing the type of liquid. Photo not contractual. "
Rear wheel cylinder d 25.4mm, Ford Vedette (1949 to August 1953), Vendôme, Comète, Monté Carlo, Abeille. Right pipe entry. NON-CONTRACTUAL photo.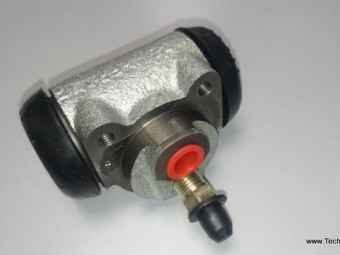 Front wheel cylinder d 31.75 mm - Ford Commercial Vedette type Abeille and some Vedette 1954. (Check your model carefully before ordering).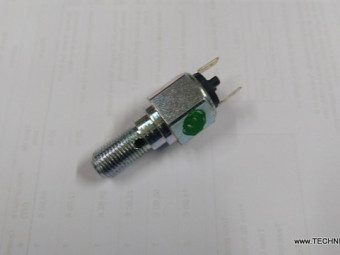 Brake switch. STOP light function. 100% silicone liquid and LHM compatible1/2 - 20 thread / inch thread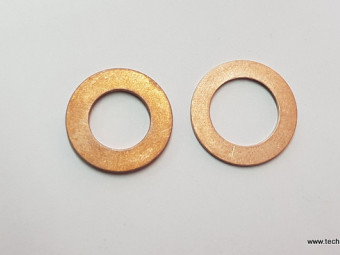 Set of 2 seals for STOP LONG contactor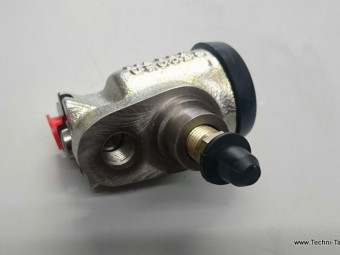 " 28.50 mm single piston cylinder mounted on front wheel - Left or right mounting - 2 cylinders (blind) per front wheel From September 1953. NON-CONTRACTUAL photo. "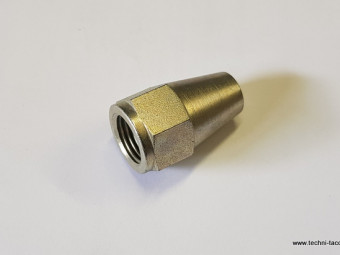 Metal tank foot nut (female 1/2 and d 8mm)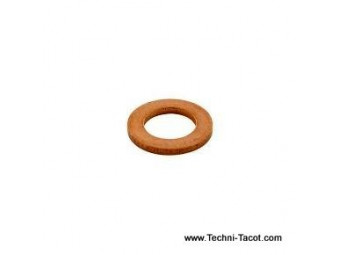 Copper gasket 18x10 mm thickness 1mm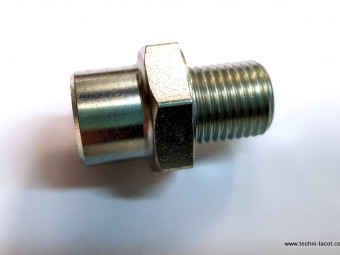 Adapter connection 1/2 UNF male - 7/16 UNF female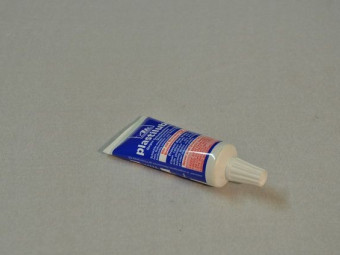 Tube of special braking grease (5gr), Lockheed DOT and silicone compatible, protects steel cylinder and piston parts, helps them slide, compatible with rubber parts.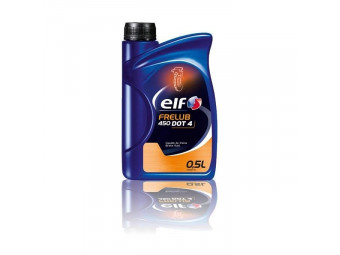 Dot 4 brake fluid - 500ml can. Non contractual photo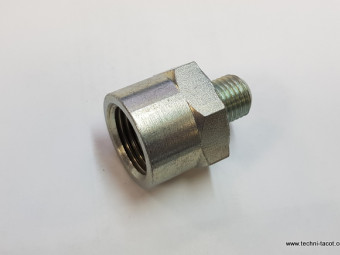 Adaptateur freinage  mâle 7/16 (envion 11mm) femelle 11/16 pour recevoir gros flexible (17mm mâle