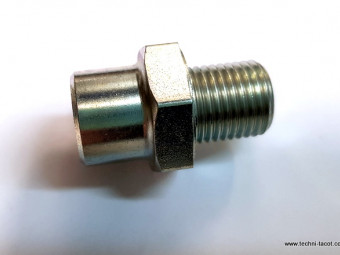 Adapter connection 1/2 UNF male - 7/16 UNF female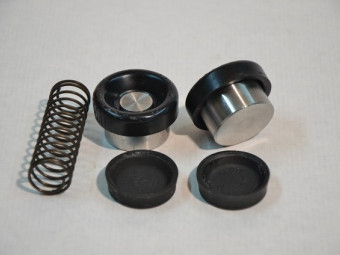 Front wheel cylinder repair kit, with pistons and spring. (For one wheel)Diam 31.75 mm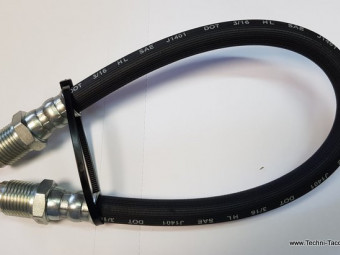 REAR brake hose all Ford Vedette (1949 to 1954), Vendôme, Comète, Monté Carlo, Bee models. Long 470 mm.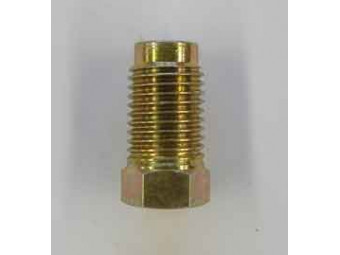 Rigid brake line nut. 7/16 or about 11 mm measured on the external thread and Ø hole for the tube = 6.35mm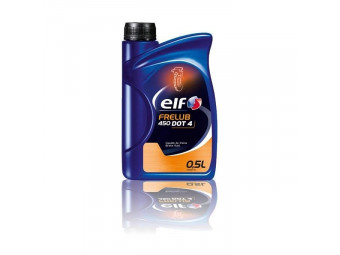 Dot 4 brake fluid - 500ml can. Non contractual photo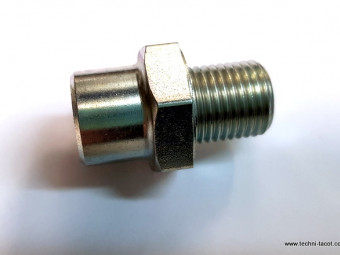 Adapter connection 1/2 UNF male - 7/16 UNF female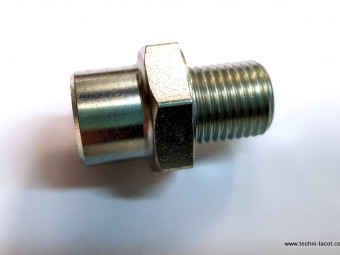 Adapter connection 1/2 UNF male - 7/16 UNF female
Rear wheel cylinder d 25.4mm, inclined pipe inlet. Montage 1953 and 1954. NON-CONTRACTUAL photo.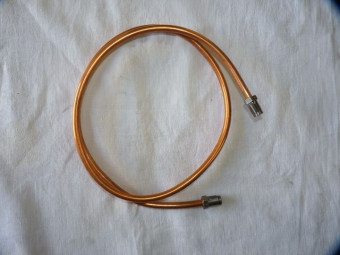 Canalisation de frein refabriquée à la demande, uniquement en cuivre diamètre 8 mm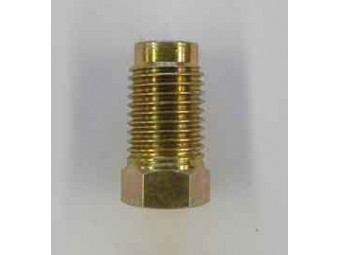 Rigid brake line nut. 3/8 x 24 threads / inch. Tube Ø 4.75 mm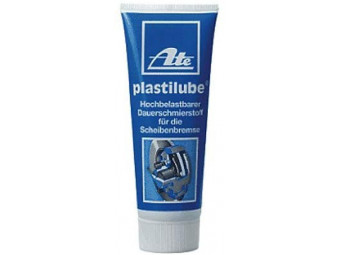 Tube of special braking grease (75 ml). ATE's Plastilube is used to lubricate the guide faces on calipers and brake linings and to protect them against corrosion.Note: The friction surfaces of the brake pads must not be coated with ATE Plastilube!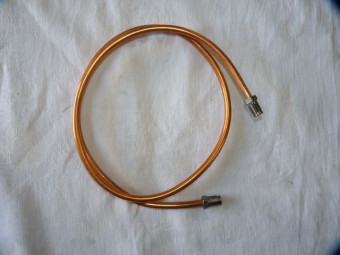 Brake line re-manufactured on request, only in copper diameter 6.35 mm. Provide model (length and 2 original end pieces)Shipping after receiving your model.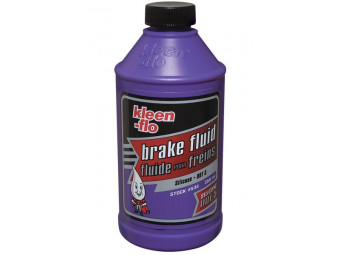 " DOT 5 100% silicone brake fluid - 1L can - Purple color - Do not mix with other types of brake fluids. The installation must be rinsed before changing the type of liquid. Photo not contractual. "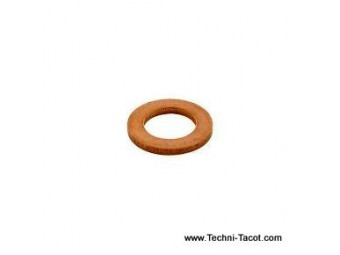 Copper gasket 10.5 x 20 thickness 1mm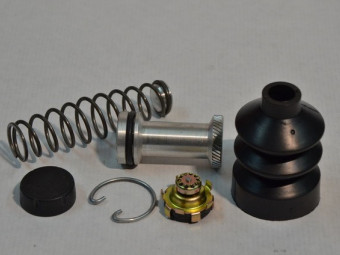 Repair kit for Ford Vedette d 25.4mm master cylinder from 1949 to 54.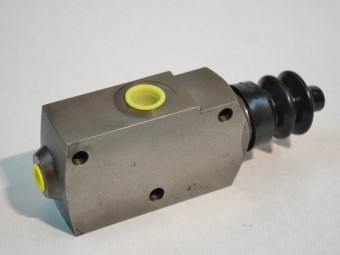 " Ford Vedette d25.4 mm master cylinder - all models 1950 to 1954, Comète, Monte Carlo, Abeille, Vendôme. Attention special model for year 1949, also available in our shop. Delivered complete with bellows. "
€153.17 TTC
(153,17 € HT)