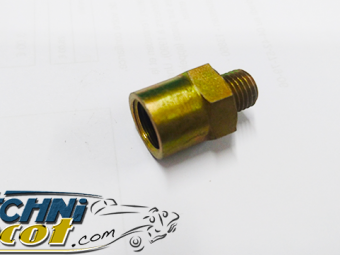 Braking adapter 1 / 2-20 UNF female by 3/8 24 male threads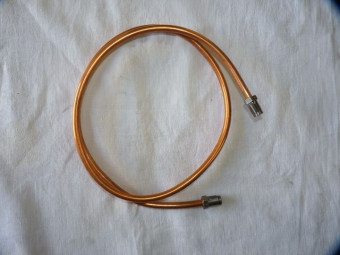 Canalisation de frein refabriquée à la demande, uniquement en cuivre diamètre 8 mm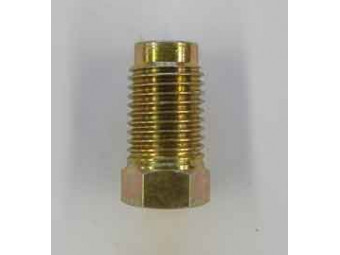 Rigid brake line nut. 1 / 2-20 UNF or Ø 12.5 mm - drilling for 6.35 mm tube (1/4 p)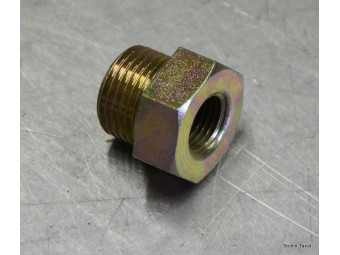 Adapter for master cylinder with 18 mm inlet (3/4 - 16 thread) Renault Colorale, Goélette and derivatives.Mounts on the liquid inlet (coming from the tank) and allows the supply tube to be connected to the VERTICAL. The tube must be fitted with a ...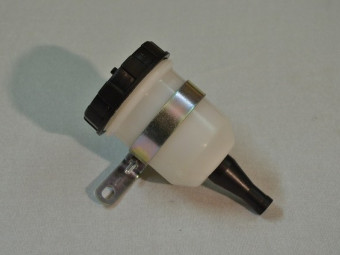 Brake fluid reservoir, translucent plastic.With plug, fixing bracket and electrical contact for minimum liquid level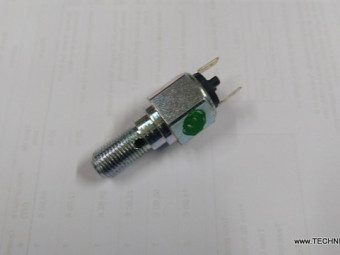 Brake switch. STOP light function. 100% silicone liquid and LHM compatible1/2 - 20 thread / inch thread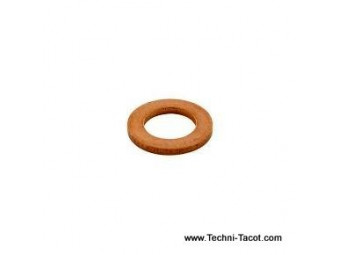 Copper gasket 20x11.50 mm thickness 1mm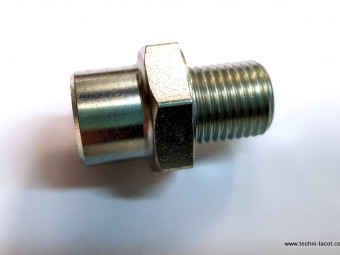 Adapter fitting 1/2 UNF Male - 1/2 UNF female with internal bicone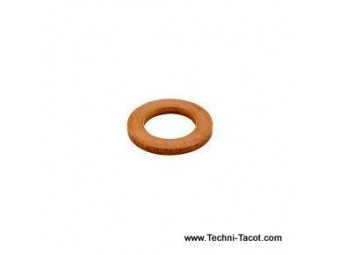 Copper gasket 15.30 x 21.00 th 1mm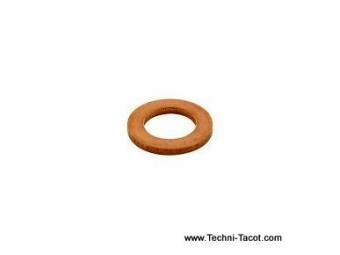 Copper gasket 13.50 x 20.50 th 1mm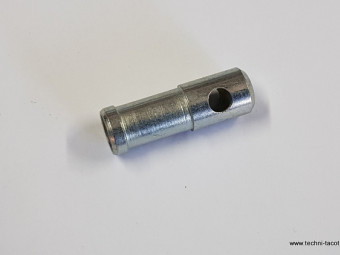 Metal fitting to be fitted with the brake reservoir rubber to prevent the tearing and accidental draining of the brake fluid reservoir.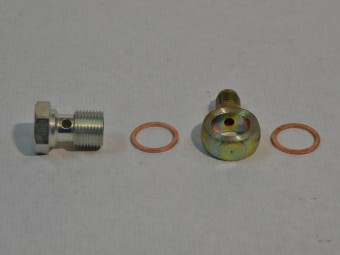 " Adapter allowing to connect the inlet of a master cylinder in 18 mm on the original tube which goes to the jar. When the old models are in diam. 22mm, the adapter is essential to connect the tube coming from from the jar. The set consists of: ...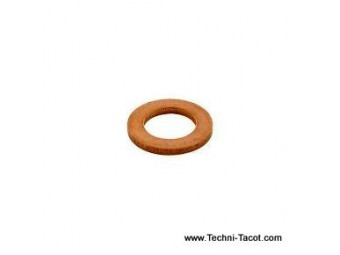 Copper gasket 10.5 x 20 thickness 1mm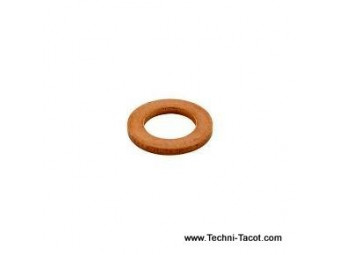 Copper gasket 16 x 21 1.5mm thick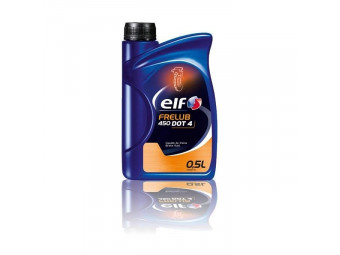 Dot 4 brake fluid - 500ml can. Non contractual photo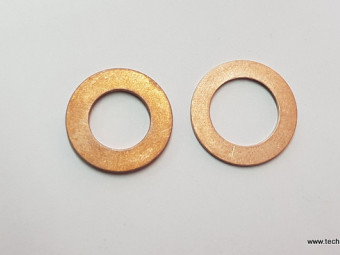 Set of 2 seals for STOP LONG contactor