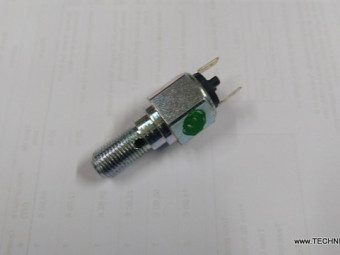 Brake switch. STOP light function. 100% silicone liquid and LHM compatible1/2 - 20 thread / inch thread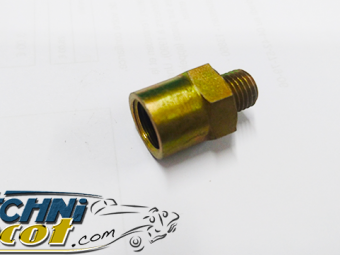 Braking adapter 1 / 2-20 UNF female by 3/8 24 male threads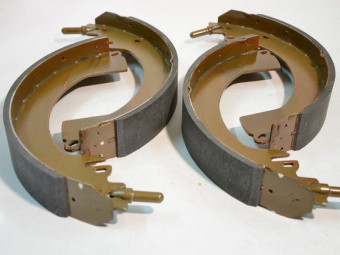 Set of 4 front brake shoes relined in standard exchange for Renault Prairie, Colorale, R2087, Goélette and derivatives. Microblasting, varnish, industrial bonding of friction. Strong adhesion. Eliminates the problem of rivets that could ...
€126.00 TTC
(105,00 € HT)

Adaptateur freinage  mâle 7/16 (envion 11mm) femelle 11/16 pour recevoir gros flexible (17mm mâle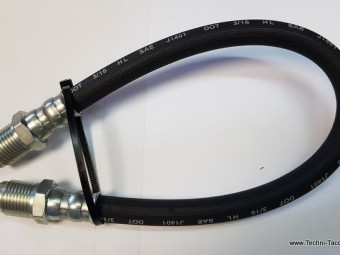 Rear brake hose - 650 mm long - 2 threaded ends d 17 mm.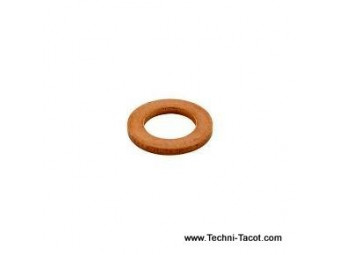 Copper gasket 16 x 21 1.5mm thick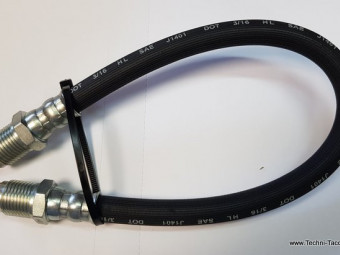 Front brake hose - 500 mm long - 2 threaded ends d 17 mm.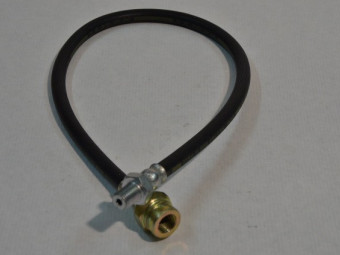 Flexible fein AV. Length 520 mm Renault Prairie, R2087, Schooner etc. External thread (metal color on photo) = 10.9 mm - Internal seam (yellow color on photo) = 11.2 mmRemember to replace the copper gasket on the male thread side.For other ...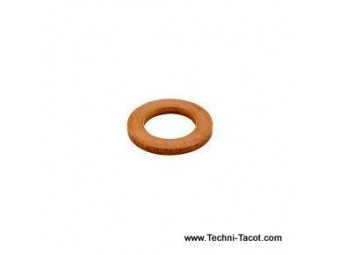 Copper gasket 15.30 x 21.00 th 1mm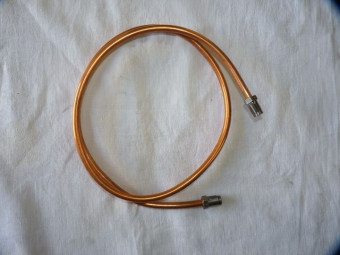 Canalisation de frein refabriquée à la demande, uniquement en cuivre diamètre 8 mm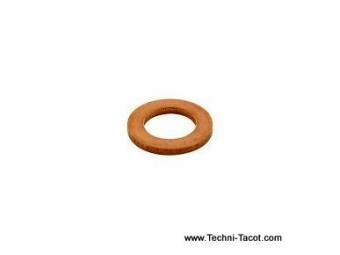 Copper gasket 13.50 x 20.50 th 1mm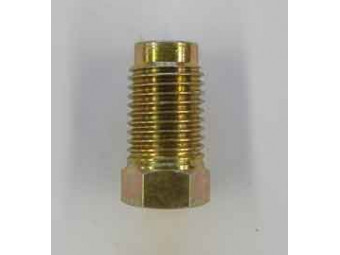 Rigid brake line nut. 1 / 2-20 UNF i.e. Ø 12.5 mm - drilling for 8 mm tube special brake reservoir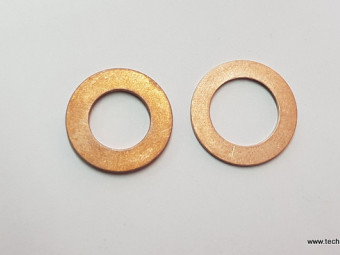 Set of 2 seals for STOP LONG contactor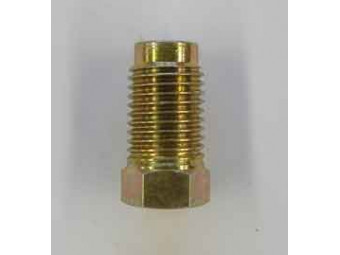 Rigid brake line nut. 7/16 or about 11 mm measured on the external thread and Ø hole for the tube = 6.35mm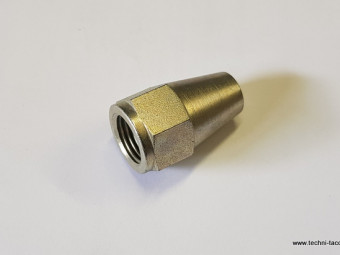 Metal tank foot nut (female 1/2 and d 8mm)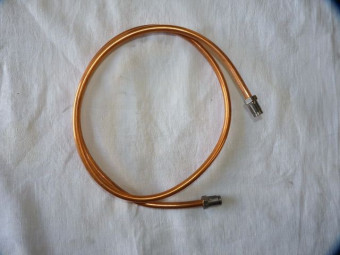 " Brake line remanufactured on request, only in copper diameter 6.35 mm. . Provide model (length and 2 original end caps) Shipment after receipt of your model. "