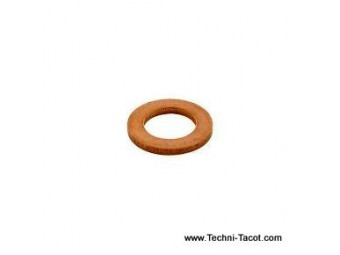 Copper gasket 10.5 x 20 thickness 1mm
REAR brake hose all Ford Vedette (1949 to 1954), Vendôme, Comète, Monté Carlo, Bee models. Long 470 mm.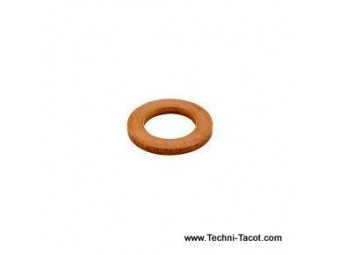 Copper gasket 15.30 x 21.00 th 1mm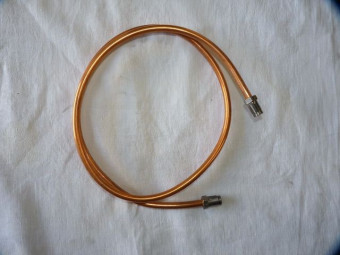 Brake line remanufactured on demand only in copper diameter 6.35 mm. Small model, length less than 50 cm. Provide model (length and 2 original tips) Shipping after receipt of your model.
Adaptateur freinage  mâle 7/16 (envion 11mm) femelle 11/16 pour recevoir gros flexible (17mm mâle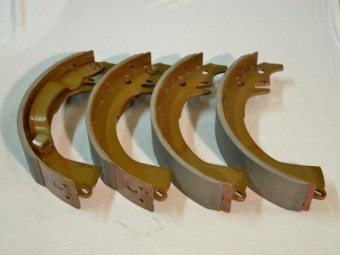 Set of 4 rear brake shoes in standard exchange. (Send us your set before shipping the new one) High performance friction, applied by industrial gluing, no more rivets which damage the drums. Pickled and varnished jaws.

Ford Vedette 1949 FRONT brake hose. Length 380 mm.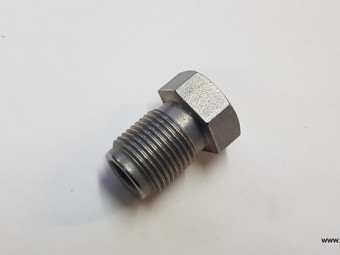 Male connector 12x100 on 6.35 mm pipe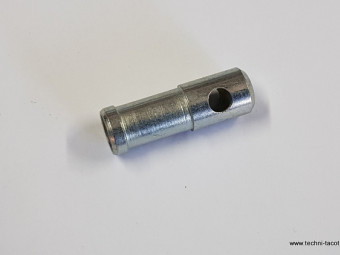 Metal fitting to be fitted with the brake reservoir rubber to prevent the tearing and accidental draining of the brake fluid reservoir.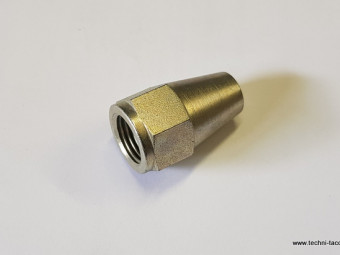 Metal tank foot nut (female 1/2 and d 8mm)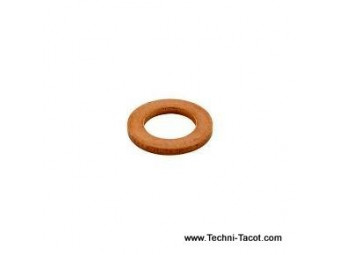 Copper gasket 16 x 21 1.5mm thick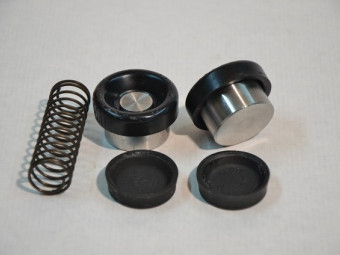 Front wheel cylinder repair kit, with pistons and spring. (For one wheel)Diam 31.75 mm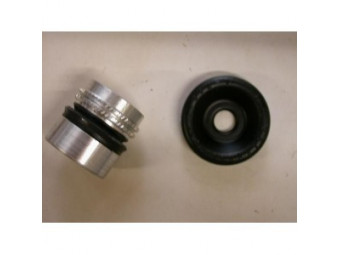 Repair kit for front wheel cylinder 28.5 mm. Supplied with piston. Ford Vedette 1953 (4 per vehicle are needed)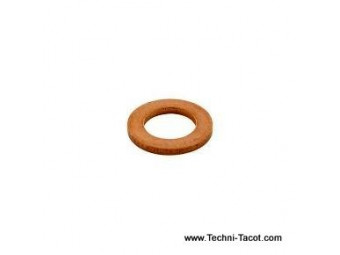 Copper gasket 24x19 mm thickness 1mm
Rear wheel cylinder d 25.4mm, Ford Vedette (1949 to August 1953), Vendôme, Comète, Monté Carlo, Abeille. Right pipe entry. NON-CONTRACTUAL photo.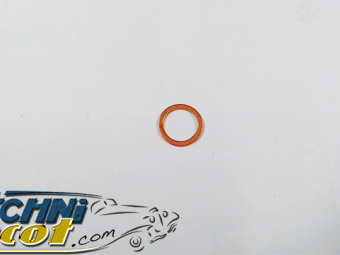 Copper gasket 13.1 x 17 mm thickness 1mm