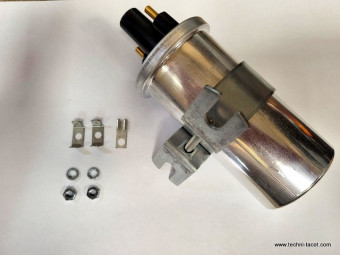 Ignition coil guaranteed for use with a 12 V platinum screw igniter (breakers). Impedance respected to prevent the breakers from bluing.Works perfectly also with electronic module or integral electronic igniter. (Non contractual photo)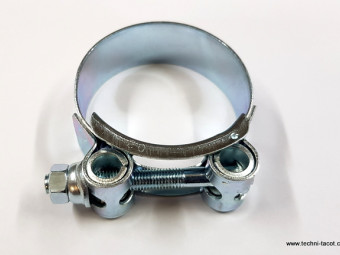 Reinforced collar for exhaust - Ø 52.55 mmRobust French manufacturing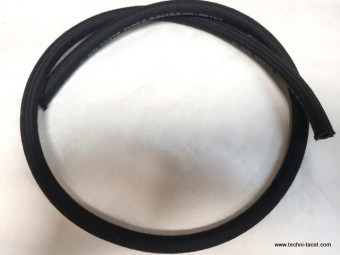 8 mm fuel hose sold by the meter.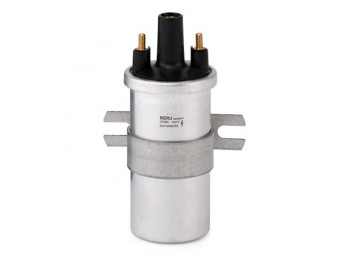 Bosch, NGK or Béru High Performance type ignition coil, guaranteed for use with:- 6 V platinum-plated screw igniter (breakers),- electronic ignition type 123 ignition,- platinum screw igniter + electronic amplification module
Black paint - 500 ml jarSuitable for engines, housings, gearboxes, differentials, brake drums and all parts subject to heating in cast iron, steel and light alloys.Direct application on degreased metal (or better, treated with our Phosprim 4090), ...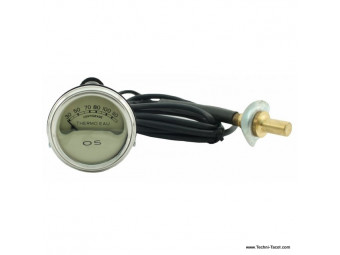 Mano "OS" temperature indicator (without electrical connection). Direct reading by probe mounted on a radiator hose (high outlet). 52 mm recess on the pressure gauge side.Capillary 1m80. Delivered with lighting and probe for the hose.
6V electric fuel pump. To be connected to the ignition coil power supply. Connects in series with the original fuel line.Allows you to keep the manual pump. Avoids having to lift the hood to turn up gasoline before starting.Is intended to remain ...
€102.00 TTC
(102,00 € HT)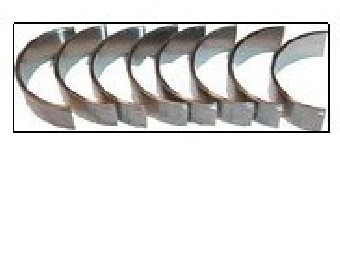 Set of 8 connecting rod bearings dimension 0.50 crankpin Ø 51.50 mm - Frigate engine 668 - 11cv - 2L
€235.00 TTC
(235,00 € HT)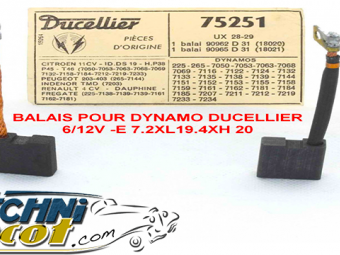 2 Brushes for Ducellier UX 28-29 dynamosDimensions: 7.2 x 19.4 x 20Assembly on Dynamos Ducellier n ...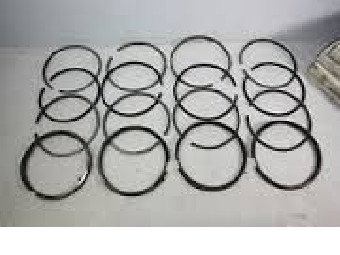 Set of 16 segments for 4 pistons Ø 88 mm dimension - 668 or 671 Renault petrol engine.composition per piston:3 x compression in 2 mm1 x scraper in 4.5 mmPossibility to order in 85 mm (contact us)
€124.85 TTC
(124,85 € HT)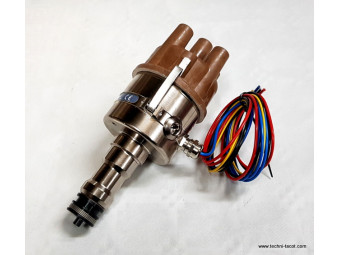 Electronic ignition for 12V vehicle - 123 Programmable Ignition (123 Tune) for 4 cylinder engine.Installs in place of your original model. Everything is integrated in the body of the igniter (no remote box).Supplied with adjustment and assembly ...
€390.00 TTC
(390,00 € HT)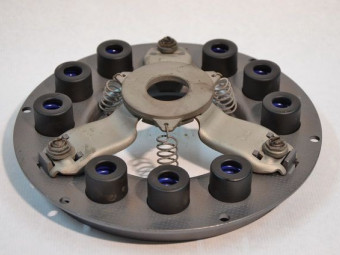 " Clutch mechanism reconditioned, in standard exchange. Fitted on Renault Colorale, Prairie, Goélette, Galion, R2087 and derivatives Complete disassembly, micro balling, surfacing and retaring of the pressure plate. (The sending is done after ...
€285.00 TTC
(285,00 € HT)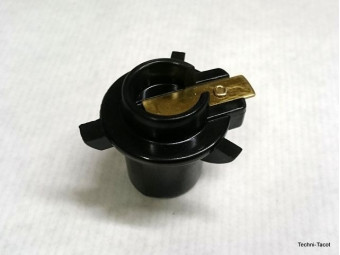 Finger for Ducellier distributor equipped with a 65mm headMounts with Ducellier 65 mm head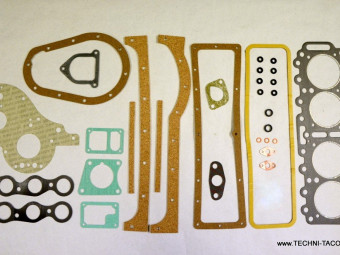 Engine gaskets kit (top and bottom) Renault type 668 and 671 (11 and 12hp) (Colorale, Goélette, R2087, Frégate, etc). Includes gaskets for:- cylinder head, rocker cover, 8x valve stem, 2 on central oil tee, tappet housing, 2 x ADM / ECH,- water ...
€149.17 TTC
(149,17 € HT)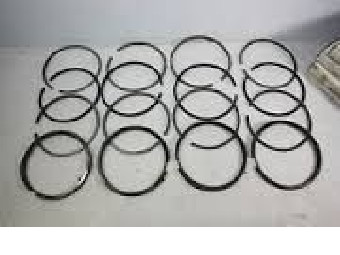 Set of 12 segments for 4 pistons dimension 88 mm - 671 Renault petrol engine.composition per piston:2 x compression in 2 mm1 x scraper in 4.5 mmNon contractual photo
€115.85 TTC
(115,85 € HT)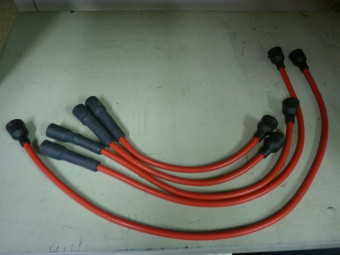 Ignition harness (5 wires) for Renault type 668 or 671 engine (Colorale, Goélette, R2087, Frégate, etc). Highly recommended with electronic ignition. Wire with red silicone insulator, works with platinum screws or electronic ignition, current ...