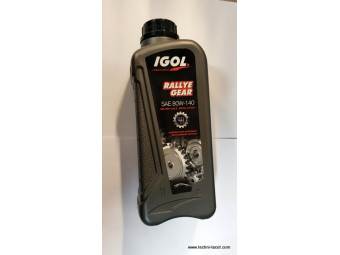 Viscosity index 80 - 140API GL-4(Not suitable for Peugeot type screw axles)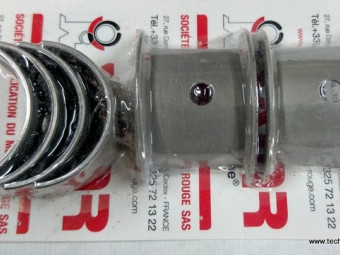 Set of bearings for Vedette Ford 1949 -54 engine. (1 rear flanged bearing + 2 front and central single bearings) Dimension: .010 US (i.e. + / - 0.25 mm)
€554.61 TTC
(554,61 € HT)
Aluminum distribution sprocket - Ford Vedette 1949 to 54 and Comète 12cv - Advantageously replaces the Celoron one. Silent teeth - Timing mark engraved on the external face as at the origin. Neat French manufacturing.
€195.00 TTC
(195,00 € HT)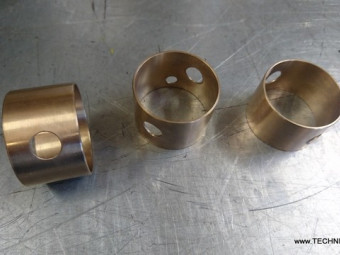 Kit 3 camshaft bushes x 3 - Ford Vedette 12hp engine
€248.92 TTC
(248,92 € HT)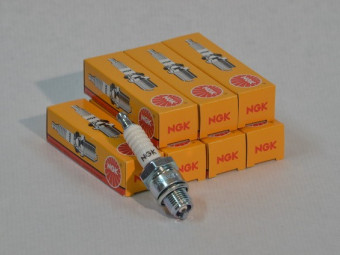 Set of 8 NGK spark plugs for Ford Vedette, Comète, Vendôme, Monte Carlo and Simca Trianon, Versailles, Régence, Beaulieu, Chambord, Présidence, Marly 1 and 2 engines. Thermal index adapted to fuel Lead Free 95 and 98.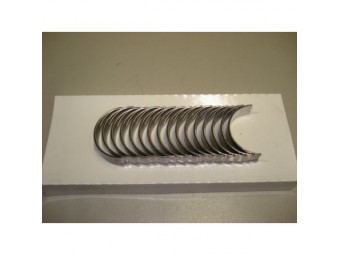 " Set of bearings (16 half-shells) for Ford Vedette 2nd generation 1953-54 and Simca V8 engines. Dimension: STD - 44.59 mm Each connecting rod receives its pair of bearings. "
€345.80 TTC
(345,80 € HT)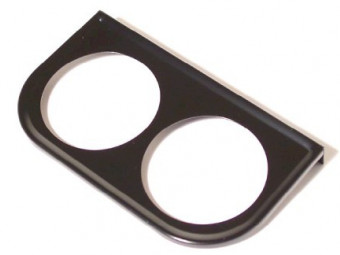 Metal support, black lacquered for standard manometer D52 mm. Ready to fix.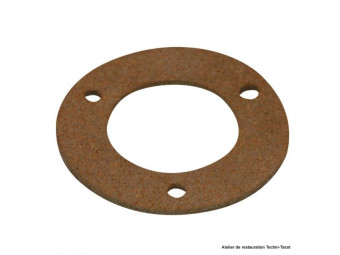 Cork gasket for 3-hole fuel gauge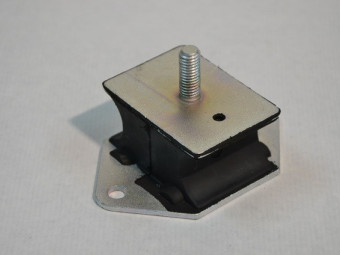 " Set of 2 front supports for V8 Ford Vedette. Fixing center distance to be slightly modified. "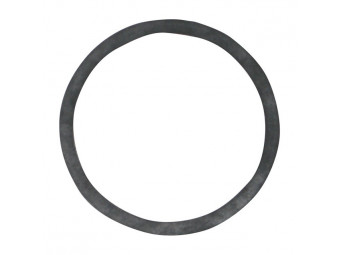 Circular seal for Ford Vedette, Vendôme and Simca Vedette oil filter housing.Can be mounted on a cover or on a base depending on the model and year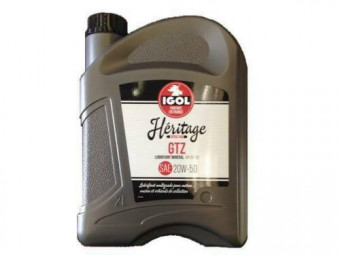 5 l can (non contractual photo) - Viscosity: 20W-50BenefitsHéRITAGE GTZ mineral oil.Multigrade lubricant for Gasoline and Diesel engines, made from severely refined mineral bases and additives suitable for older engines. The anti-wear additive ...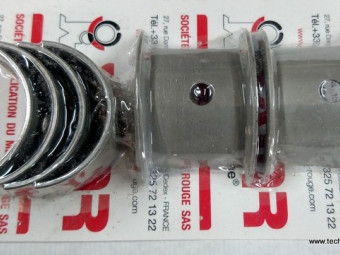 " Bearing set for Ford Vedette engine 1949 -54. (1 rear flange bearing + 2 front and central single bearings) Dimension: .030 US (0.75 mm) "
€375.00 TTC
(375,00 € HT)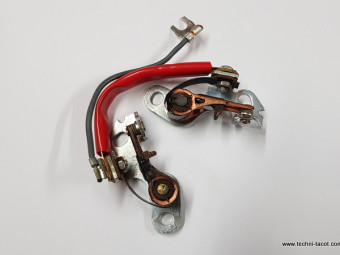 Module comprising 1 set of 2 breakers for RB Ducellier igniter delivered without the red link. (Non contractual photo)Attention there are other versions:- simple,- double COURTSRB brand. Please check against the picture.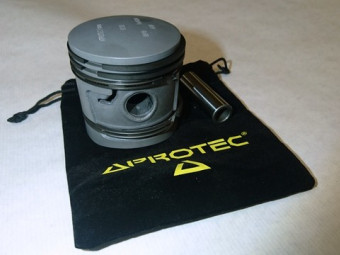 Set of 8 pistons - New manufacture, similar to the original model - reduction in piston mass (approx. 255 gr with segments) - molybdenum treatment - cylinder dimension 67.00 mm. Supplied with segments, pins and circlips - The segments supplied ...
€867.00 TTC
(867,00 € HT)

Accelerator pump kit for Stromberg 22.2 carburettor. Dimensions shown in the photo. Fitting on Ford Vedette.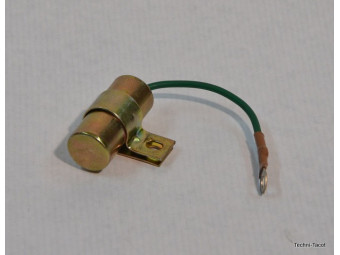 6.12V and 24V compatible ignition capacitor.