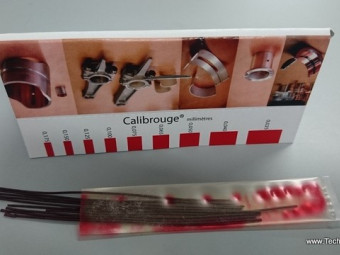 "Plastigage"The Calibrouge ("plastigage or plastigauge") is a simple and practical tool for measuring the clearances of your bearings. Range of use: operating clearance from 0.025 to 0.175 mm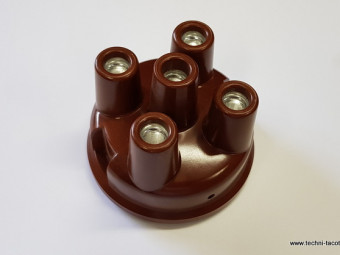 Head for SEV igniter: Interlocking inside the igniterØ socket 58 mm
" Oil pan gasket for Renault type 668 and 671 engines (Colorale, Goélette, R2087, Frégate, etc) "
Head for Ducellier distributor: Interlocking inside the head = 65 mm, outside about 72 mm.To be assembled with breakers 1 237 013 808, and ducellier finger.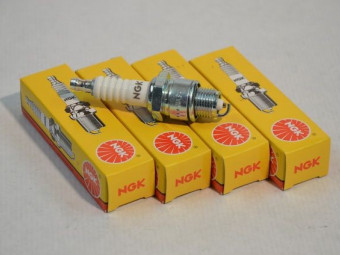 Set of 4 NGK spark plugs with std base (14 mm), Renault Fregate, Colorale, Prairie engine (side engine 603 and tumbled 668 or 671), R2087, Goélette, Galion, SG2 gasoline (engine 671 or 817) etc. Compatible with SP95 and SP98 fuels
Engine paint oxide green RAL 6020 -Pot of 500 mlSuitable for engines, housings, gearboxes, differentials, brake drums and all parts subject to heating in cast iron, steel and light alloys.Direct application on degreased metal (or better, treated ...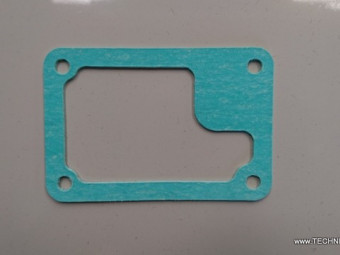 Cylinder head plate gasket for renault fregate engine.Model for clutch side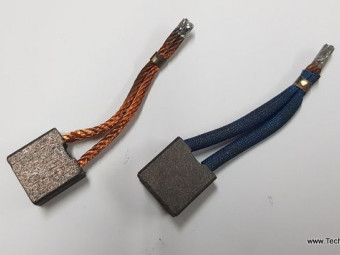 14 x 7 mmFor vehicles: CITROEN DS / ID19 - PANHARD Dyna - PEUGEOT 203-403 - RENAULT Frégate.For vans: CITROEN - HOTCHKISS - SAVIEM - RENAULT Super Gallon / Super Goelette.For starters: 6004/6023/6045/6087/6090/6092/6107/6133/6166.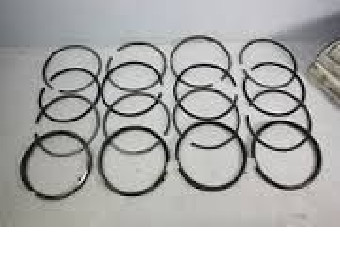 Set of 16 segments for 4 eyebolts dimension 85 mm - 668 or 671 Renault petrol engine.composition per piston:3 x compression in 3 mm1 x scraper in 4.5 mmPossibility of ordering in 85 mm (call us)
€124.85 TTC
(124,85 € HT)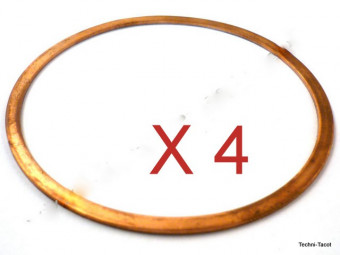 Set of 4 base gaskets (sleeve d 93mm) all copper thickness 1mm (approximately) for Renault type 671 engine (Colorale, Goélette, R2087, Frégate, etc.)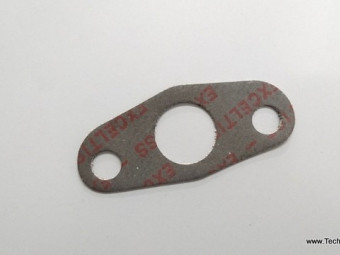 gasket for cylinder head pipe on renault fregate engine or similar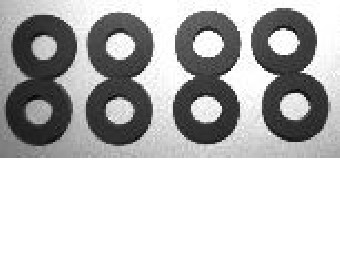 8 valve stem seals for Renault gasoline engine 668, 671, 817 mounted on Frégate, Prairie, R2087, Sg2, Goélette and derivatives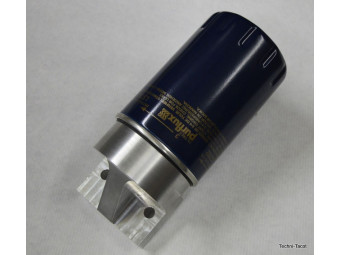 Oil filtration assembly for type 68 and 671 engines. Mounts on Renault Frégate (except Transfluide), Colorale, Prairie, Goélette, R2087 and derivatives.The filter holder is delivered with a standard filter cartridge, screws and gasket. Depending ...
€360.00 TTC
(360,00 € HT)
Bosch or Béru High Performance type ignition coil, guaranteed for use with:- 6 V platinum-plated screw igniter (breakers),- electronic ignition type 123 ignition,- platinum screw igniter + electronic amplification module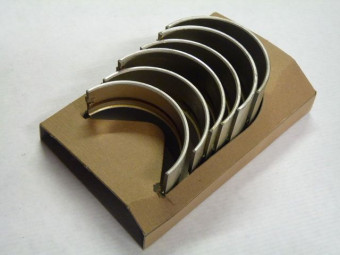 Set of 6 bearing shells dimension 0.50, 55.50 mm trunnion, Renault engine type 668 - 671 (Colorale, Goélette, R2087, Frégate, etc.)668 and 671 engine and Super Etendard 817 - 2.6 L
€232.65 TTC
(232,65 € HT)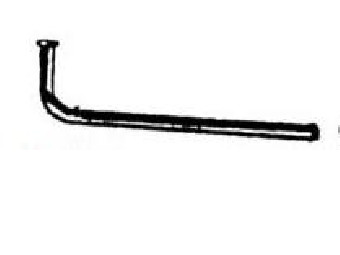 Exhaust manifold tube for Renault Colorale, Prairie, Goélette, R2087 and derivatives.(Depending on the version, the assembly may require adaptation)