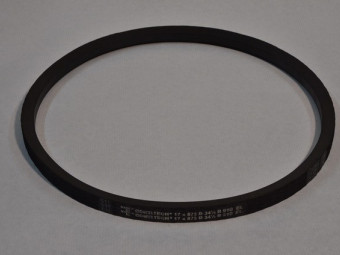 Belt for Renault type 668 and 671 engine (Colorale, Goélette, R2087, Frégate, etc) Assembly with water pump pulley D 112 mm - (We also have the belt for 147 mm pulley )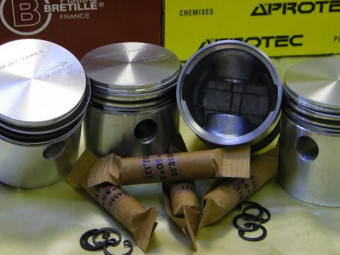 set of 4 pistons Ø 86.50 mm - Renault lateral motor
€718.34 TTC
(598,62 € HT)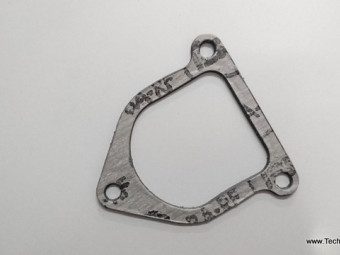 gasket placed between ADM / ECH manifold for Renault Fregate engine or similar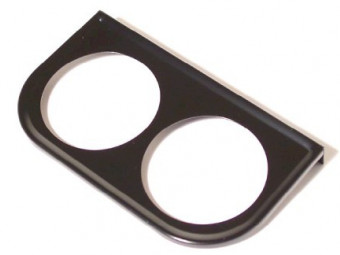 Metal support, black lacquered for standard manometer D52 mm. Ready to fix.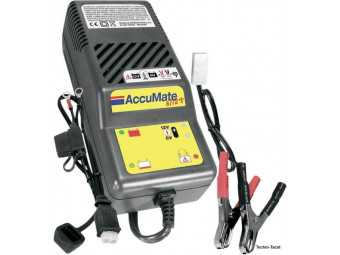 AccuMate is designed to automatically charge and monitor batteries without the danger of overcharging them, regardless of plug-in time. AccuMate is available for all 6V and 12V lead acid batteries, making it a perfect accessory for owners of ...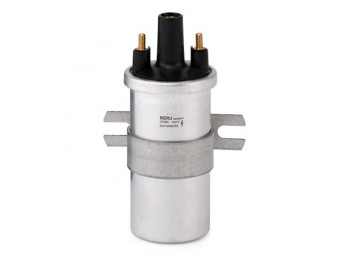 Bosch or Béru High Performance type ignition coil, guaranteed for use with:- 6 V platinum-plated screw igniter (breakers),- electronic ignition type 123 ignition,- platinum screw igniter + electronic amplification module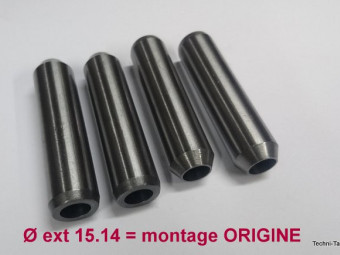 Set of 4 valve guides (cast iron) dimensions approx. 61 x Ø 15.14 - Ø int 9 mm - ADM and ECH - Fitting on gasoline engine 668 - 671 - 817 Renault. Suitable for cylinder heads fitted with 2 rocker arms separated by the central greasing tee.French ...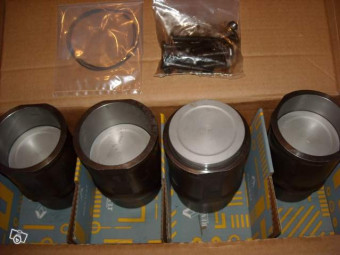 " Kit 4 liners / pistons for Renault type 668 engine (Colorale, Goélette, Frégate, etc) Standard engine, 11hp. Bore 85 base 91mm. Composed of 4 pistons with segments, pins and circlips, 4 liners. New period stock. NON-contractual PHOTO. "
€299.50 TTC
(249,58 € HT)
6 or 12v 10A push button. Can be used to activate an electric fuel pump for a few seconds, for example.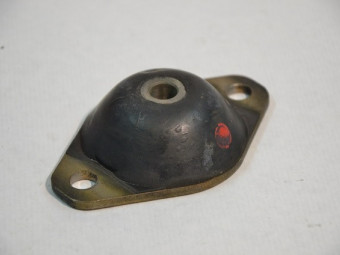 " Front engine mounting silencer. Oval model. Sold individually. Overall length 118 mm fixing hole center distance: 95 mm - Ø 11mm holes width 75 mm central Ø: 12.2 mm height 30 mm metal plate thickness = 6mm "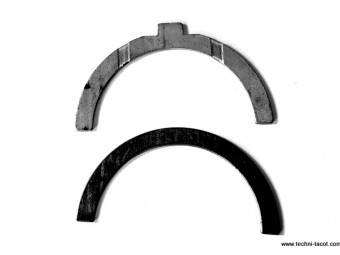 Set of 2 side shims for 1.65 mm crankshaft (original).For Frégate, Colorale, Galion, Goélette, SG2, R2087 engines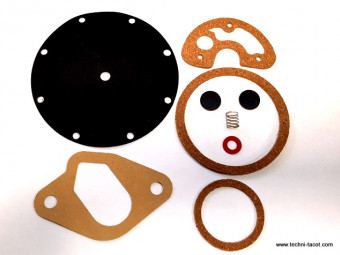 Repair kit for SEV D100mm fuel pump. Fitted on Renault Frégate Prairie Goelette Galion. Please check the brand of your pump before ordering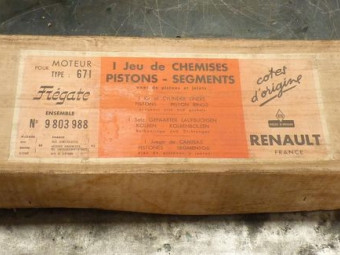 " Kit 4 liners / pistons for Renault type 671 engine (Colorale, Goélette, R2087, Frégate, etc) Etendard engine, 12hp, 2150 cm3. Bore 88 base 93mm. Composed of 4 pistons with pin segments and circlips, 4 barrels. New original Renault stock. "
€420.00 TTC
(350,00 € HT)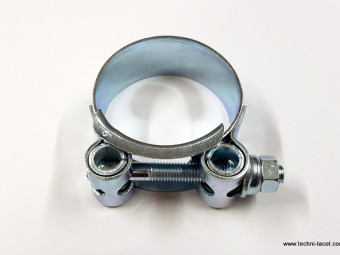 Reinforced collar for exhaust - Ø 44-47 mmRobust French manufacturing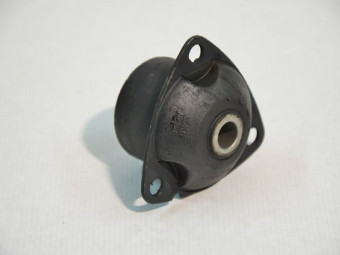 Silent block for rear mounting on gearbox.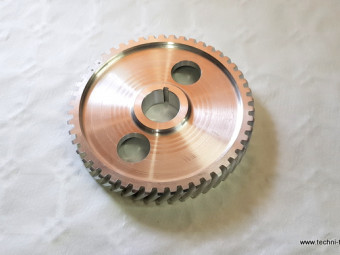 50-tooth aluminum timing pinion for Renault 668,671 and 817 engines, Frégate 11 and 12cv, Prairie 11cv, Goélette, Galion, R2087, Sg2 gasoline, and derivatives.Not suitable for 14hp - 603 ("85 lateral") engines; nor to diesels.
€123.00 TTC
(102,50 € HT)