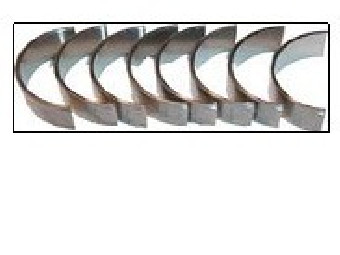 Set of 8 connecting rod bearings dimension 0.25 crankpin d 54.75 mm - Renault, Colorale, Goélette, R2087, Frégate, Sg2, etc).668 and 671 engine and super standard 817 - 2.6 L
€191.00 TTC
(191,00 € HT)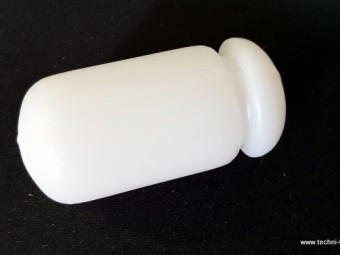 White plastic float. Used to replace ring gauge floats.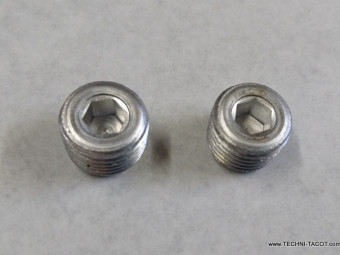 Set of 2 aluminum plugs d14 mm for Renault type 668 and 671 engine (Colorale, Goélette, R2087, Frégate, etc)If protruding, after assembly, file the head (distribution plate side)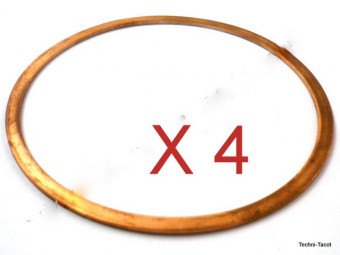 Set of 4 base gaskets (sleeve Ø 93 mm) all copper thickness 1.05 mm (approximately) for Renault type 671 engine (Colorale, Goélette, R2087, Frégate, etc.)
Oil breather plug - Renault Goelette R2087 Fregate PrairieDelivered with seal - original Renault product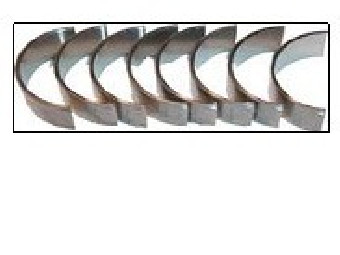 Set of 8 connecting rod bearings dimension 0.25 crankpin d 51.75 mm - Fregate engine 668 - 11cv - 2L
€204.45 TTC
(204,45 € HT)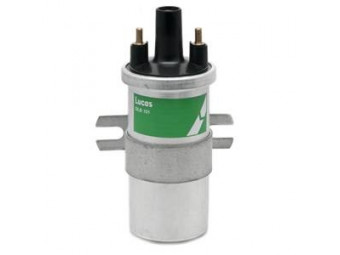 Branded ignition coil guaranteed for use with 6 V platinum-plated igniter (breakers). Impedance respected to prevent the breakers from becoming blue. Also works perfectly with electronic module or integral electronic igniter.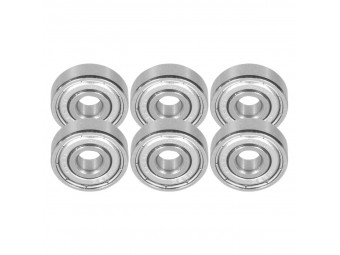 Bearing kit for the reconditioning of Renault 4x4 Prairie Colorale, R2087 and derivative 4WD transfer boxes.The kit contains 6 bearings for the 3 internal shafts. It is important to replace the 3 waterproof rings sold on this store.(No ...
€305.00 TTC
(305,00 € HT)
Gasket kit for high engine Renault type 668 and 671 (11 and 12hp) (Colorale, Goélette, R2087, Frégate, etc.) .Current quality manufacturing. Includes:- cylinder head gasket,- rocker cover gasket,- 8 seals for valve stem,- 2 ADM / ECH manifold ...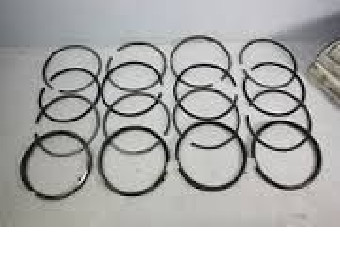 Set of 16 segments for 4 pistons Ø 88 mm dimension - 668 or 671 Renault petrol engine.composition per piston:2 x compression in 3 mm2 x scraper in 4.5 mmPossibility of ordering in 85 mm (call us)
€127.00 TTC
(127,00 € HT)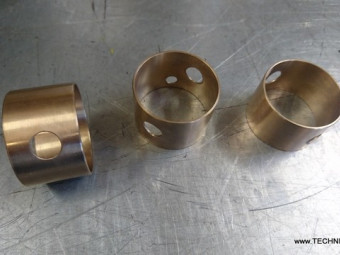 Kit 3 camshaft bushes - Renault Frégate Prairie Goelette engine 671 standard dimension
€248.92 TTC
(248,92 € HT)
Electronic ignition for 12V vehicle - 123 Programmable Ignition (123 Tune) for 4 cylinder engine.Installs in place of your original model. Everything is integrated in the body of the igniter (no remote box).Supplied with adjustment and assembly ...
€350.00 TTC
(350,00 € HT)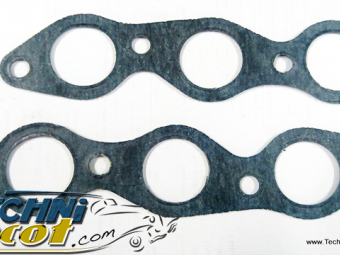 Set of 2 gaskets for exhaust / intake manifold Renault Fregate engine and derivatives. Non contractual photo.
Solex 32 pbic carburetor gaskets kit - accelerator pump diaphragm included (Colorale, Goélette, R2087, Frigate, etc) Version with manual starter
2 seals for rocker shaft. Mounts for Renault gasoline engine 668, 671, 817, mounted on Frégate, Prairie, R2087, SG2, Goélette and derivatives.