Ford Vedette exhaust valve, flared tail, rectified used.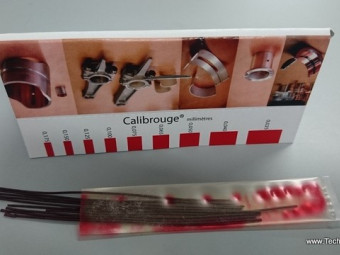 "Plastigage"The Calibrouge ("plastigage or plastigauge") is a simple and practical tool for measuring the clearances of your bearings. Range of use: operating clearance from 0.025 to 0.175 mm
Aluminum distribution sprocket - Ford Vedette 1949 to 54 and Comète 12cv - Advantageously replaces the Celoron one. Silent teeth - Timing mark engraved on the external face as at the origin. Neat French manufacturing.
€195.00 TTC
(195,00 € HT)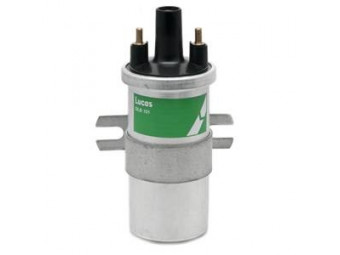 Branded ignition coil guaranteed for use with 6 V platinum-plated igniter (breakers). Impedance respected to prevent the breakers from becoming blue. Also works perfectly with electronic module or integral electronic igniter.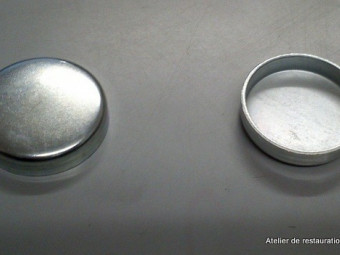 Set of 2 tablets for Simca engine block. Mounting on the surface plane: approximately 25.9 mm. Simca Trianon, Versailles, Régence, Beaulieu, Chambord, Présidence, Marly 1 et2, Ariane 8
Reinforced collar for exhaust - Ø 44-47 mmRobust French manufacturing

8 mm fuel hose sold by the meter.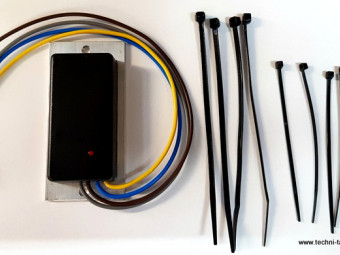 Electronic ignition assistance module. Allows more energetic spark plug ignition, improves starting, smoother times, helps reduce fuel consumption and consequently pollution.The breakers (platinum-plated screws) are left in place. The original ...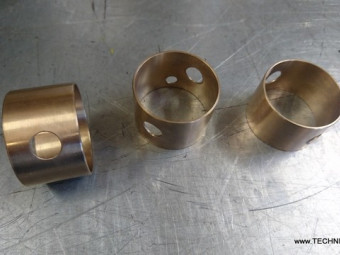 Kit 3 camshaft bushes x 3 - Ford Vedette 12hp engine
€248.92 TTC
(248,92 € HT)
Bosch High Voltage coil for ignition with platinum or electronic screws, voltage 12 V. Supplied with bracket.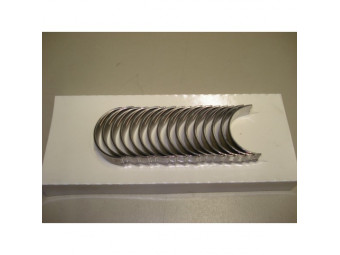 " Set of bearings (16 half-shells) for Ford Vedette 2nd generation 1953-54 and Simca V8 engines. Dimension: .030 US (0.75 mm) Each connecting rod receives its pair of bearings. "
€345.88 TTC
(345,88 € HT)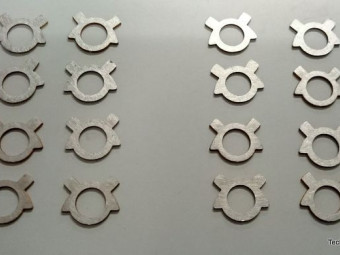 Set of 16 retainers for V8 Simca or Ford Vedette connecting rod. V8 12 and 13cvOriginally compliant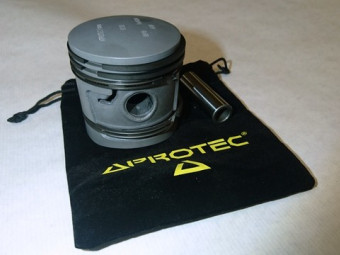 Set of 8 pistons - New manufacture, similar to the original model - reduction in piston mass (approx. 255 gr with segments) - molybdenum treatment - cylinder dimension 67.00 mm. Supplied with segments, pins and circlips - The segments supplied ...
€867.00 TTC
(867,00 € HT)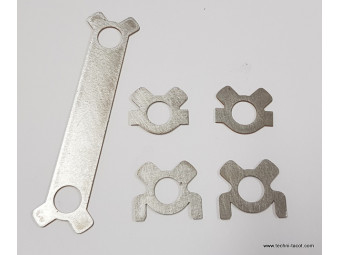 Set of 4 retainers for V8 Ford Vedette 1949 - 52 (Strainer with spring and support on central bearing)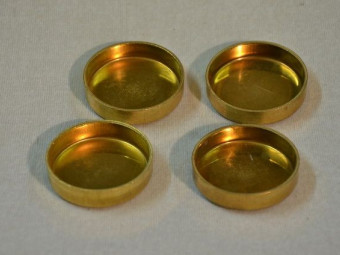 Set of 4 pellets for Vedette Ford and Simca engine block diam. about 44 mm.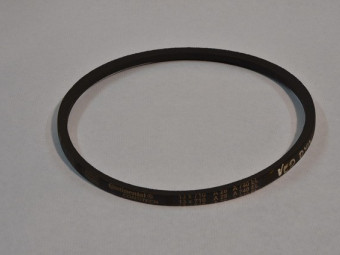 Secondary propeller-dynamo belt for Ford Vedette