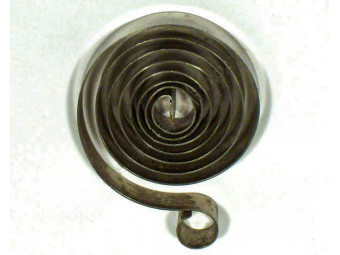 Thermostatic spring to be mounted on the exhaust manifold. For Renault Frégate, R2087; Goélette, Colorale, Prairie and derivatives etc.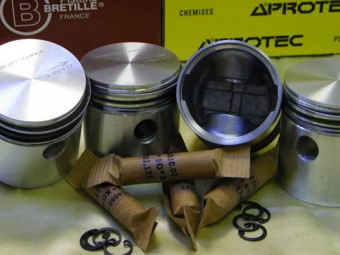 Set of 4 piston Ø 86.00 mm - Renault lateral motor
€718.34 TTC
(598,62 € HT)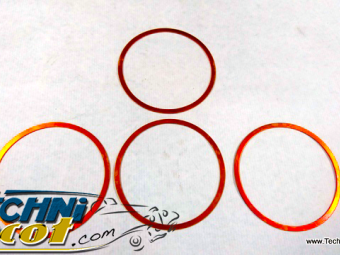 Set of 4 base gaskets (sleeve Ø 91mm) all copper 1.10 mm thick (approximately) for Renault type 671 engine (Colorale, Goélette, R2087, Frégate, etc.)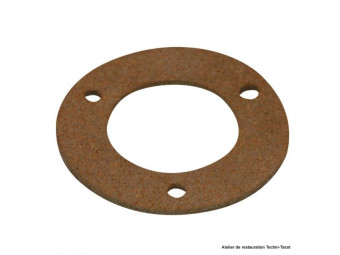 Cork gasket for 3-hole fuel gauge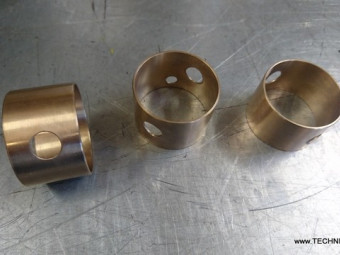 Kit 3 camshaft bushes - Renault Frégate Prairie Goelette engine 671 standard dimension
€266.80 TTC
(266,80 € HT)
Paper fuel filter for 6 or 8 mm hose.
Solex 32 pbic carburetor gaskets kit - accelerator pump diaphragm included (Colorale, Goélette, R2087, Frigate, etc) Version with manual starter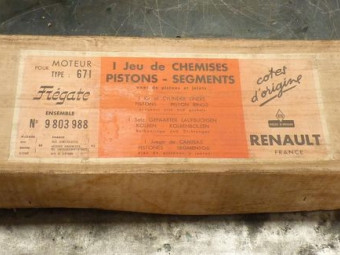 " Kit 4 liners / pistons for Renault type 671 engine (Colorale, Goélette, R2087, Frégate, etc) Etendard engine, 12hp, 2150 cm3. Bore 88 base 93mm. Composed of 4 pistons with pin segments and circlips, 4 barrels. New original Renault stock. "
€420.00 TTC
(350,00 € HT)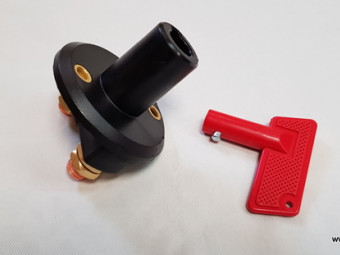 Battery switch with key - security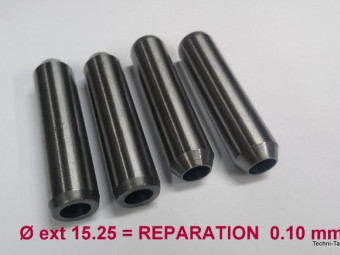 Set of 4 valve guides (cast iron) 61 x Ø 15.25 (repair dimension) - Ø int 9 mm - ADM and ECH - Fitting on 668 - 671 - 817 Renault petrol engine. Suitable for cylinder heads fitted with 2 rocker arms separated by the central greasing tee.French made.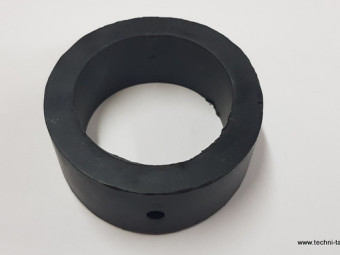 Suspension ring for Peugeot 203 exhaust and othersDimension approximately 63 x 96 x width 27 mm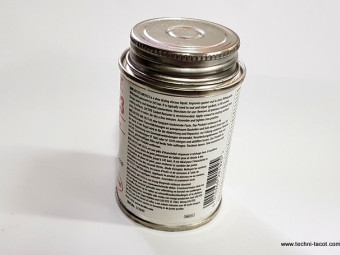 Sealing paste to be applied on both sides of a cylinder head gasket. Product similar to "Collex". Leave to evaporate for about 30 min at room temperature after application, then fit the gasket - improves the seal - recommended with solid copper ...
Dark green engine paint RAL 6005 -Pot of 500 mlSuitable for engines, housings, gearboxes, differentials, brake drums and all parts subject to heating in cast iron, steel and light alloys.Direct application on degreased metal (or better, treated ...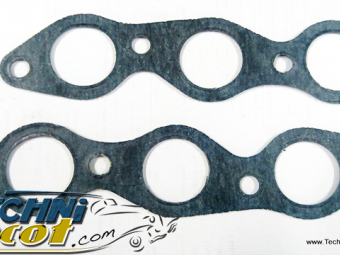 Set of 2 gaskets for exhaust / intake manifold Renault Fregate engine and derivatives. Non contractual photo.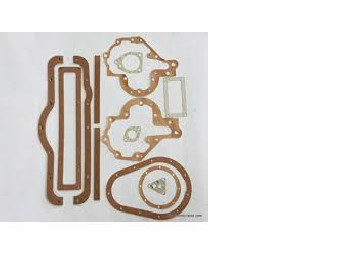 gasket kit (without cylinder head gasket) - Renault engine 603 side 85Please note that there are several versions depending on the type of 603. Check the shape with the photo and in particular the igniter passage hole located at the edge of half ...
€157.39 TTC
(131,16 € HT)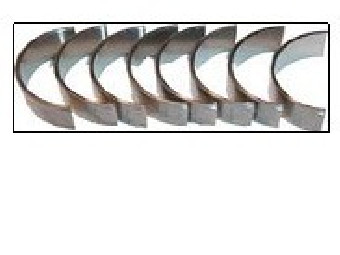 Set of 8 connecting rod bearings dimension 0.25 crankpin d 54.75 mm - Renault, Colorale, Goélette, R2087, Frégate, Sg2, etc).668 and 671 engine and super standard 817 - 2.6 L
€318.00 TTC
(265,00 € HT)