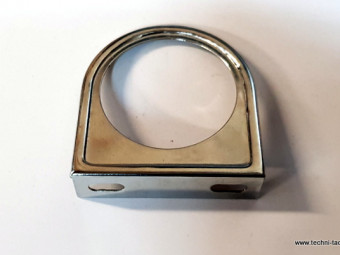 Chromed metal support for standard manometer D52 mm. Ready to fix.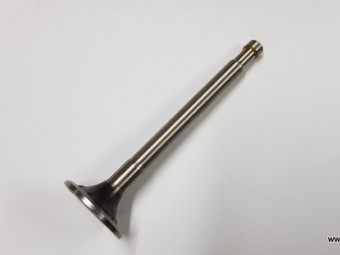 Exhaust valve 35 x 9 long 116 mm for Renault Fregate engine and derivatives (used part)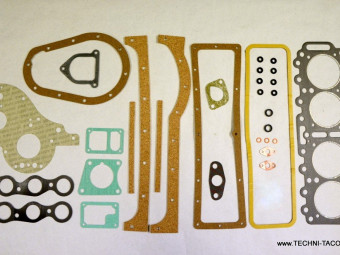 Engine gaskets kit (top and bottom) Renault type 668 and 671 (11 and 12hp) (Colorale, Goélette, R2087, Frégate, etc). Includes gaskets for:- cylinder head, rocker cover, 8x valve stem, 2 on central oil tee, tappet housing, 2 x ADM / ECH,- water ...
€158.25 TTC
(158,25 € HT)
Engine paint oxide green RAL 6020 -Pot of 500 mlSuitable for engines, housings, gearboxes, differentials, brake drums and all parts subject to heating in cast iron, steel and light alloys.Direct application on degreased metal (or better, treated ...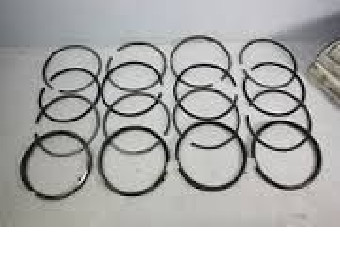 Set of 16 segments for 4 pistons, special dimension 85.50 mm reaming - 668 or 671 Renault petrol engine.composition per piston:3 x compression in 3 mm2 x scraper in 4.5 mmPossibility of ordering in 85 mm (call us)
€133.25 TTC
(133,25 € HT)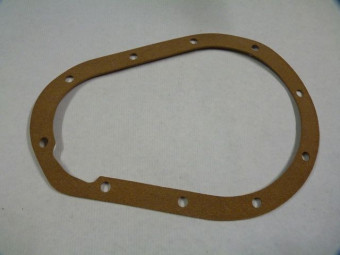 " Timing cover gasket for Renault type 668 and 671 engines (Colorale, Goélette, R2087, Frégate, etc) "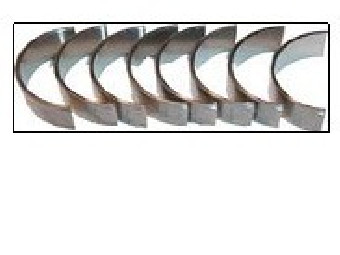 Jeu de 8 coussinets de bielle cote STD maneton d 52.00 mm - Fregate moteur 668 - 11cv - 2L (ancien stock neuf)
€277.70 TTC
(277,70 € HT)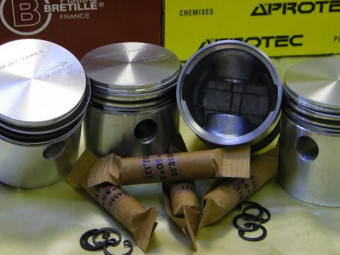 set of 4 pistons Ø 86.50 mm - Renault lateral motor
€598.62 TTC
(598,62 € HT)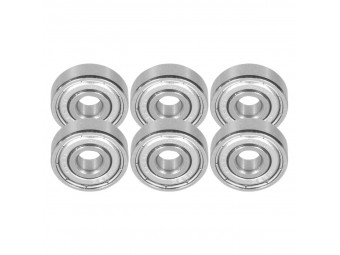 Bearing kit for the reconditioning of Renault 4x4 Prairie Colorale, R2087 and derivative 4WD transfer boxes.The kit contains 6 bearings for the 3 internal shafts. It is important to replace the 3 waterproof rings sold on this store.(No ...
€320.25 TTC
(320,25 € HT)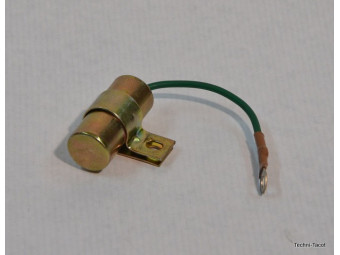 6.12V and 24V compatible ignition capacitor.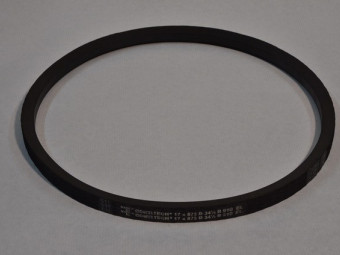 Belt for Renault type 668 and 671 engine (Colorale, Goélette, R2087, Frégate, etc) Assembly with water pump pulley D 112 mm - (We also have the belt for 147 mm pulley )
Mot. Silicone gasket & self-extruding housing RTV K164     high-quality, heat-resistant silicone     base: modified oxime silicone (acid-free hardening system)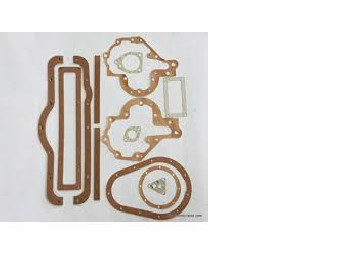 gasket kit (without cylinder head gasket) - Renault engine 603 side 85Please note that there are several versions depending on the type of 603. Check the shape with the photo and in particular the igniter passage hole located at the edge of half ...
€124.92 TTC
(124,92 € HT)
Clutch mechanism reconditioned, in standard exchange. Fitted on Renault Colorale, Prairie, Goélette, Galion, R2087 and derivativesComplete disassembly, micro balling, surfacing and retaring of the pressure plate.(The sending is done after receipt ...
€420.00 TTC
(420,00 € HT)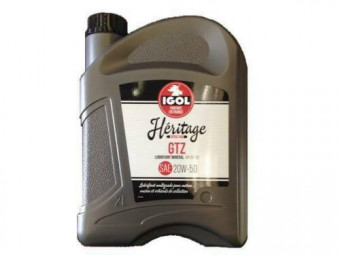 5 l can (non contractual photo) - Viscosity: 20W-50BenefitsHéRITAGE GTZ mineral oil.Multigrade lubricant for Gasoline and Diesel engines, made from severely refined mineral bases and additives suitable for older engines. The anti-wear additive ...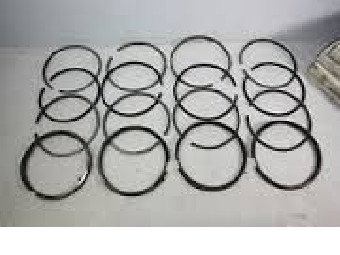 Set of 16 segments for 4 pistons Ø 88 mm dimension - 668 or 671 Renault petrol engine.composition per piston:3 x compression in 2 mm1 x scraper in 4.5 mmPossibility to order in 85 mm (contact us)
€124.85 TTC
(124,85 € HT)