Maître cylindre piston d 38.1 mm (1'1/2). Fixation 3 trous asymétriques.  longeur 210 mm. Se monte sur Citroen U23 suivant version. Attention stock très réduit, nous consulter avant commande svp.
€240.00 TTC
(240,00 € HT)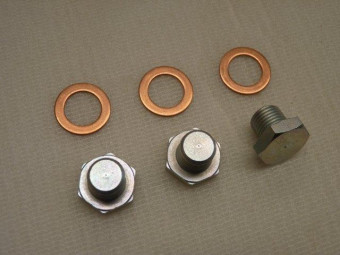 For Simca Sumb Mamon, Citroën U23 and other heavy goods vehicles.Kit of 3 caps + 3 copper gaskets for master cylinder.Depending on the model, order the set of 3 plugs + gaskets to close the unnecessary outlets.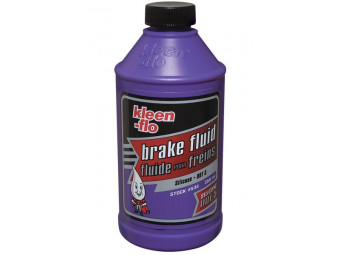 " DOT 5 100% silicone brake fluid - 1L can - Purple color - Do not mix with other types of brake fluids. The installation must be rinsed before changing the type of liquid. Photo not contractual. "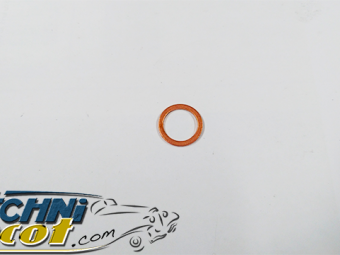 Copper gasket 13.1 x 18 mm thickness 1mm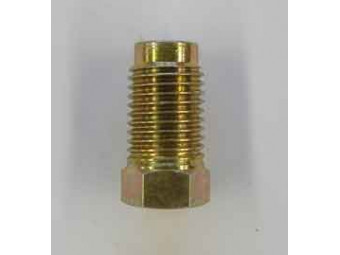 Rigid brake line nut. 7/16 or about 11 mm measured on the external thread and Ø hole for the tube = 6.35mm
Adapter fitting 7/16 Male - 7/16 female outgoing cone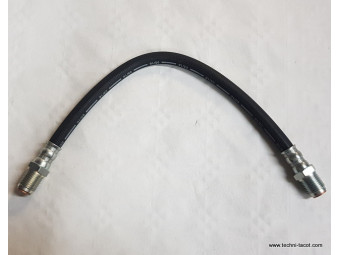 Front brake hose length 470 mm. (Attention according to assembly exists in length 380 mm (available on the Shop)Traction 7.11 and 15 hp - U23 and HY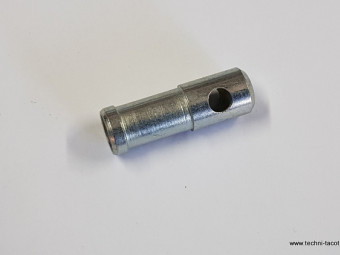 Metal fitting to be fitted with the brake reservoir rubber to prevent the tearing and accidental draining of the brake fluid reservoir.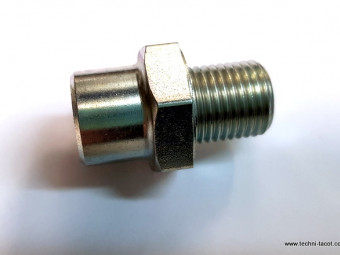 Adapter connection 1/2 UNF male - 7/16 UNF female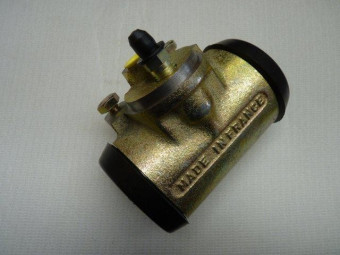 Rear brake cylinder d 44.50 mm (1'3 / 4). French made
€113.00 TTC
(113,00 € HT)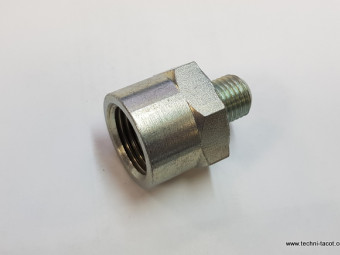 Adaptateur freinage  mâle 7/16 (envion 11mm) femelle 11/16 pour recevoir gros flexible (17mm mâle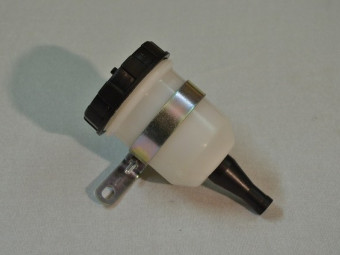 Brake fluid reservoir, translucent plastic.With plug, fixing bracket and electrical contact for minimum liquid level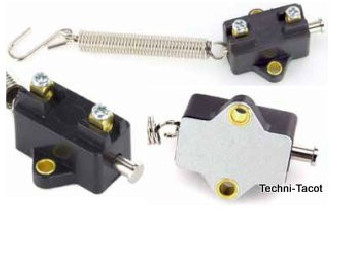 Mechanical brake switch. STOP light function. To be fixed on bodywork or chassis.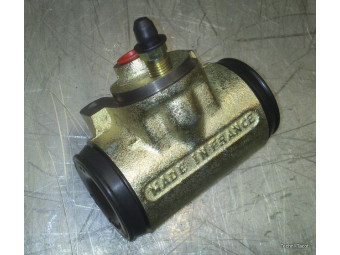 Rear brake cylinder d 38.10 mm. French made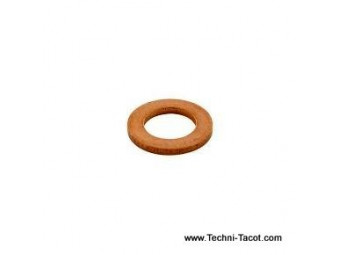 Copper gasket 18x10 mm thickness 1mm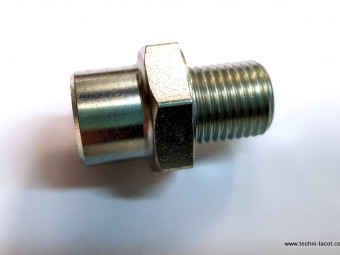 Adapter fitting 1/2 UNF Male - 1/2 UNF female with internal bicone