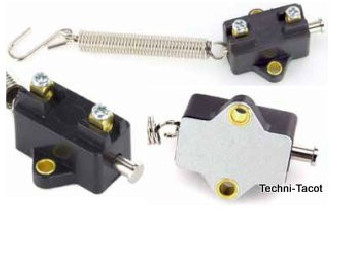 Mechanical brake switch. STOP light function. To be fixed on bodywork or chassis.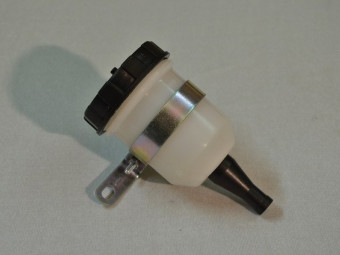 Translucent tank, delivered with bracket; rubber plug and fitting.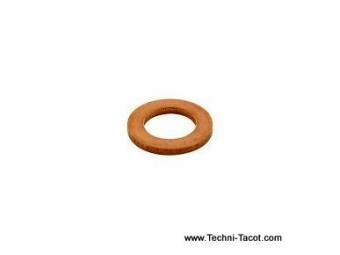 Copper gasket 13.50 x 20.50 th 1mm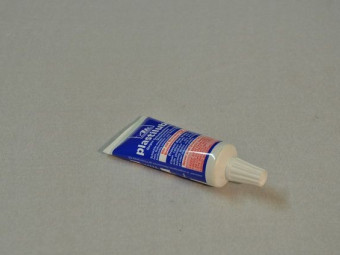 Tube of special braking grease (5gr), Lockheed DOT and silicone compatible, protects steel cylinder and piston parts, helps them slide, compatible with rubber parts.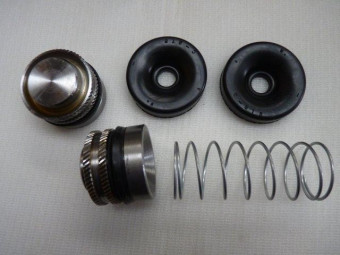 Repair kit for 1 rear wheel cylinder 28.5 mm includes:Kit for one cylinder.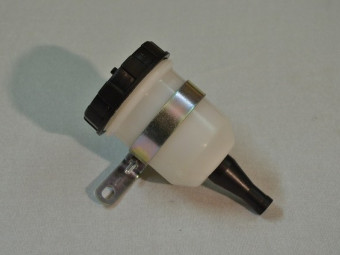 Brake fluid reservoir, translucent plastic.With plug, fixing bracket and electrical contact for minimum liquid level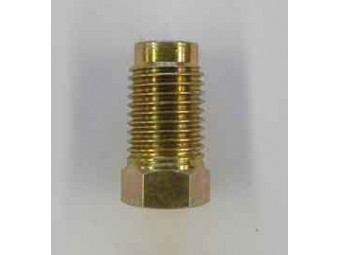 Rigid brake line nut. 3/8 x 24 threads / inch. Tube Ø 4.75 mm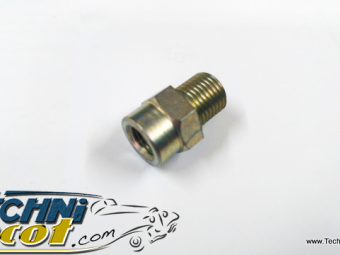 Adaptateur freinage  1/2-20 UNF mâle par 3/8 24 filets femelle  
Fit to Citroen U23 and other derivatives. Fixing 3 symmetrical holes. Complete master cylinder. d 38.1 mm. 3-hole fixing. 3 side outlets and 1 at the end.Depending on the model, order the set of 3 plugs + gaskets to close the unnecessary outlets. ...
€162.42 TTC
(162,42 € HT)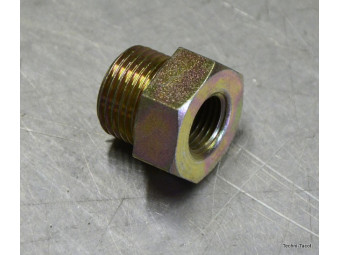 Adapter for master cylinder with 18 mm inlet (3/4 - 16 thread) Renault Colorale, Goélette and derivatives.Mounts on the liquid inlet (coming from the tank) and allows the supply tube to be connected to the VERTICAL. The tube must be fitted with a ...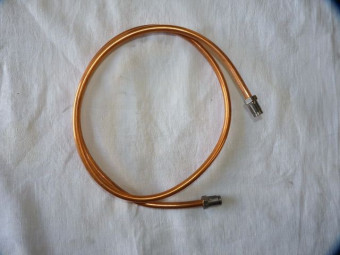 " Brake line remanufactured on request, only in copper diameter 6.35 mm. . Provide model (length and 2 original end caps) Shipment after receipt of your model. "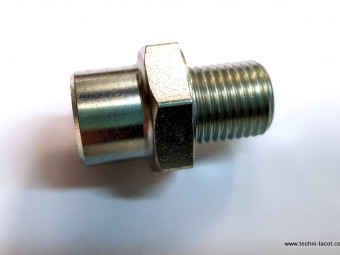 Adapter fitting 1/2 UNF Male - 1/2 UNF female with internal bicone
Tailor-made flexible front or rear fein. A simple call will allow us to determine your type of hose and its length.Same price as a standard model. Citreon HY, type H, HZ, HW.Non-contractual image.
Adapter fitting 7/16 Male - 7/16 female outgoing cone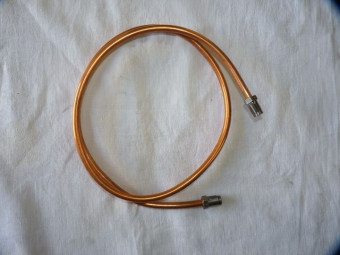 Canalisation de frein refabriquée à la demande, uniquement en cuivre diamètre 8 mm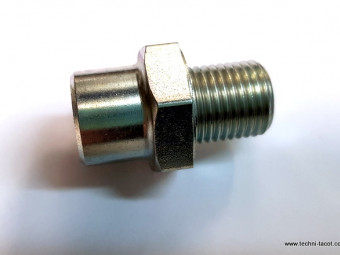 Adapter connection 1/2 UNF male - 7/16 UNF female