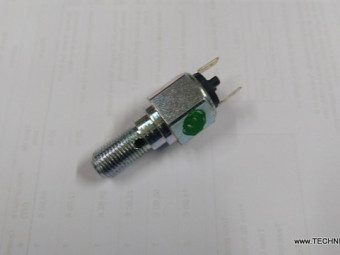 Brake switch. STOP light function. 100% silicone liquid and LHM compatible1/2 - 20 thread / inch thread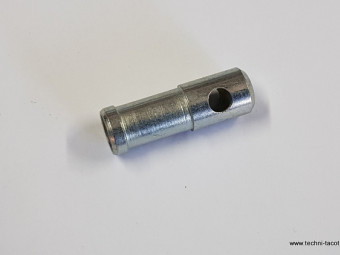 Metal fitting to be fitted with the brake reservoir rubber to prevent the tearing and accidental draining of the brake fluid reservoir.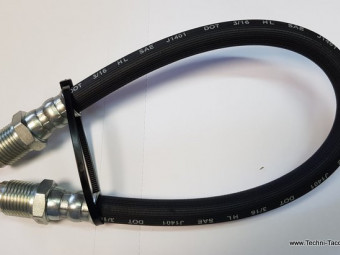 REAR brake hose all Ford Vedette (1949 to 1954), Vendôme, Comète, Monté Carlo, Bee models. Long 470 mm.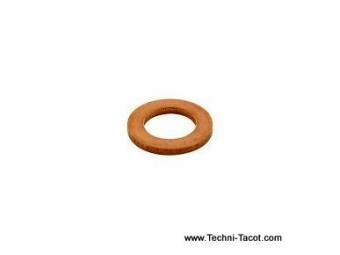 Copper gasket 13.50 x 20.50 th 1mm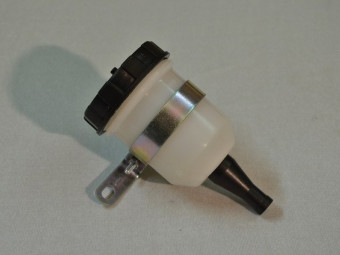 Translucent tank, delivered with bracket; rubber plug and fitting.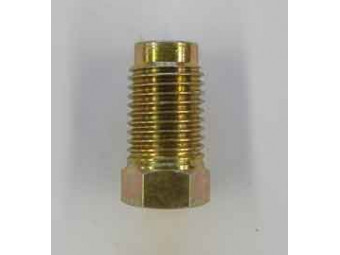 Rigid brake line nut. 1 / 2-20 UNF or Ø 12.5 mm - drilling for 6.35 mm tube (1/4 p)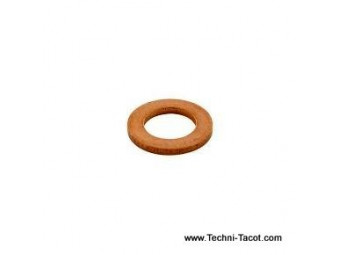 Copper gasket 18x10 mm thickness 1mm
Master cylinder, supplied complete with 25.4 mm bellows.Mounts on Ford Vedette 1949 (only)
€104.43 TTC
(104,43 € HT)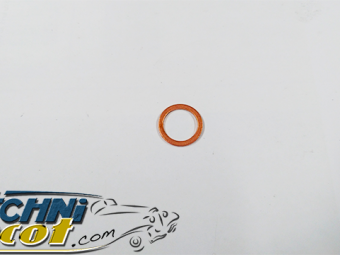 Copper gasket 10.2 x 13.5 mm thickness 1mm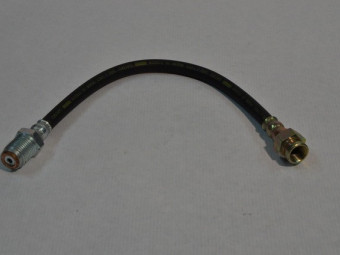 FRONT brake hose Ford Vedette 1953 and 54, Vendôme, Comète, Monte Carlo Length 322 mm. NON-CONTRACTUAL photo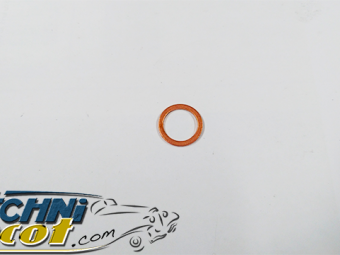 Copper gasket 13.1 x 18 mm thickness 1mm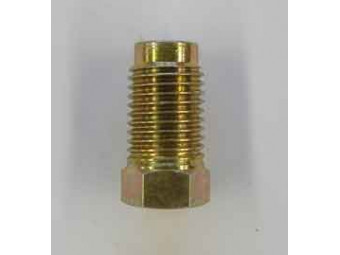 Rigid brake line nut. 7/16 or about 11 mm measured on the external thread and Ø hole for the tube = 6.35mm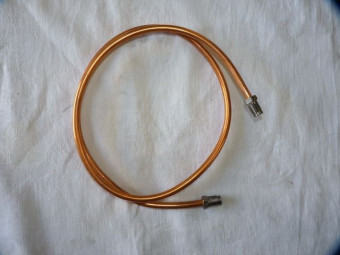 Brake line re-manufactured on request, only in copper diameter 6.35 mm. Provide model (length and 2 original end pieces)Shipping after receiving your model.
€128.00 TTC
(128,00 € HT)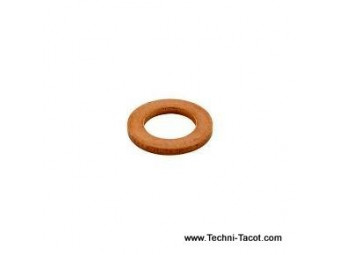 Copper gasket 16 x 21 1.5mm thick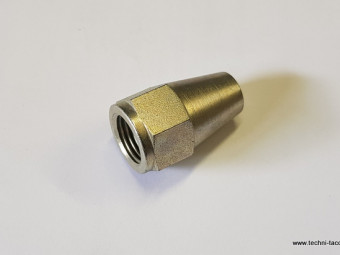 Metal tank foot nut (female 1/2 and d 8mm)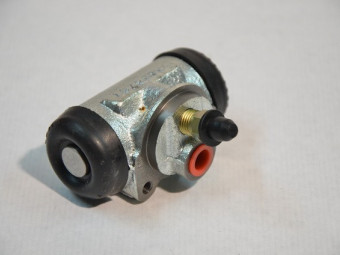 Front wheel cylinder Ford Vedette model from 1949 to 1952. Piston diameter 1 "1/8 (28.57 mm). Entry 7 / 16th