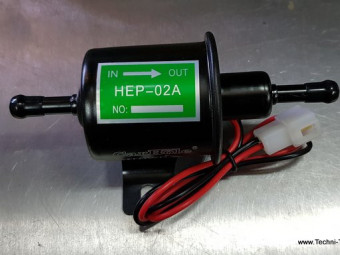 " 12V electric fuel pump. Connects in series with the original fuel line. Keeps the hand pump. Avoids having to lift the hood to turn up gasoline before starting. To be powered through a push button for occasional operation. Low pressure, no ...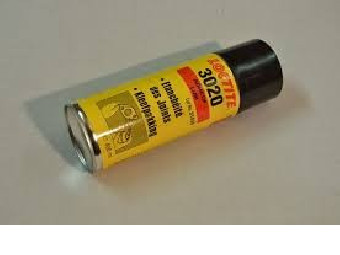 Sealing spray varnish to be sprayed on both sides of a cylinder head gasket. Improves sealing, essential with solid copper gaskets (any thickness)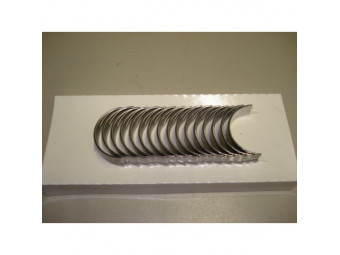 " Set of bearings (16 half-shells) for Ford Vedette 2nd generation 1953-54 and Simca V8 engines. Dimension: .010 US (0.25 mm) Each connecting rod receives its pair of bearings. "
€468.00 TTC
(390,00 € HT)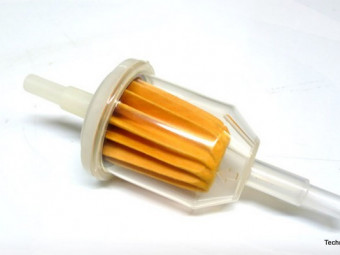 Paper fuel filter for 6 or 8 mm hose.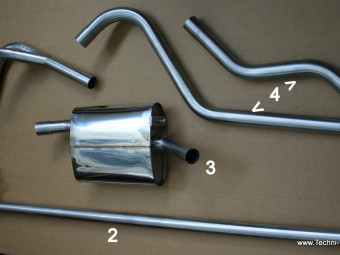 Outlet tube with bracket (passage of the bridge) to be connected to the outlet of the silencer.All stainless steel.
€250.38 TTC
(208,65 € HT)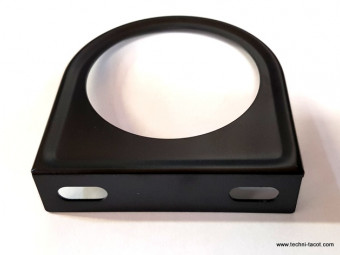 Support métalique, laqué noir pour manomètre standard D52 mm. Prêt à fixé.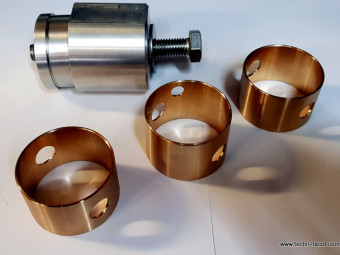 Set of 3 camshaft bushes standard dimension for Aquilon Simca Versailles Chambord engine. Delivered with the tool.
€264.60 TTC
(264,60 € HT)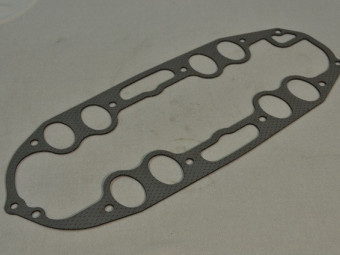 Central gasket intake housing for Vedette Ford and Simca.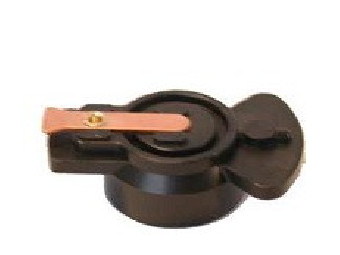 " Finger for igniter mounted on Simca V8. Incompatible with igniter mounted on Ford Vedette. "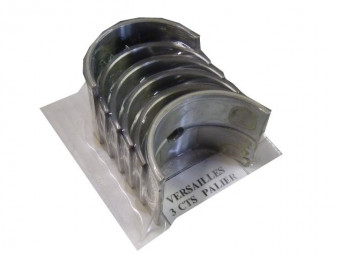 " Set of bearings for Simca Versailles, Chambord, Ariane 8 etc. V8 engine" "Aquilon" ". (1 rear landing + 2 front and central single landings) Dimension: .010 US (0.25 mm) "
€279.60 TTC
(233,00 € HT)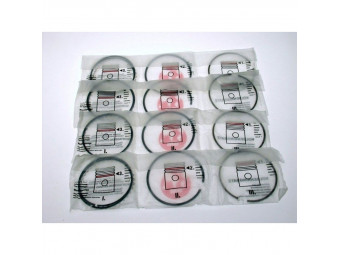 Segment set Ø 67.00 mm Simca 2.38x2.38x4 - 8cyl
€187.20 TTC
(156,00 € HT)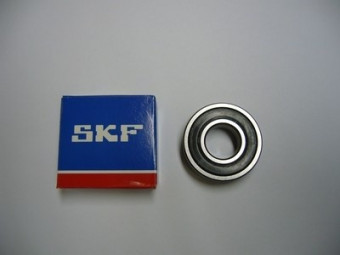 Bearing - 17x40x12 waterproof (often used on dynamo, water pump, flywheel center, etc.). Check with the dimensions of your bearing.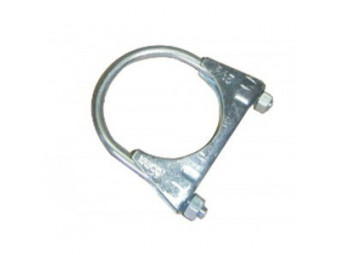 Flange for exhaust connection (clamp with caliper)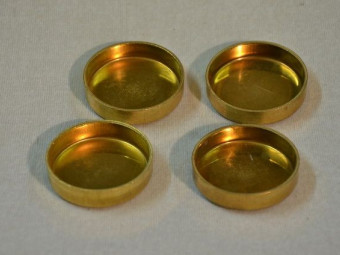 Set of 4 pellets for Vedette Ford and Simca engine block diam. about 44 mm.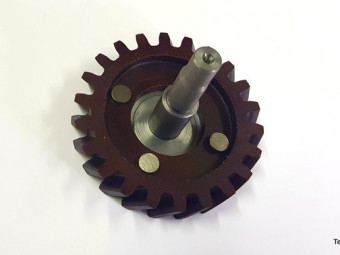 Replacement pinion for oil pump - Delivered riveted with new axle - V8 Simca Versailles, Chambord, etc. - Advantageously replaces the celoron one that has become fragile over time.Attention for Ford Vedette V8 12cv 2150 cm3, choose the reference ...
€265.20 TTC
(265,20 € HT)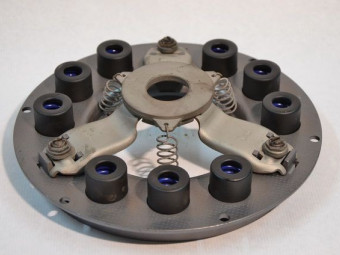 Clutch mechanism reconditioned, in standard exchange mounted on Aquilon Simca V8 engineComplete disassembly, micro balling, surfacing and retaring of the pressure plate.(The sending is done after receipt of the used mechanism, not ...
€297.60 TTC
(248,00 € HT)