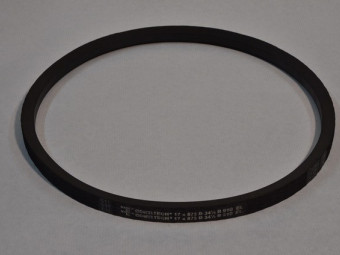 Belt for Renault type 668 and 671 engines (Colorale, Goélette, R2087, Frégate, etc)Assembly with water pump pulley D 125 mm - (We also have the belt for pulley 112 or 147 mm)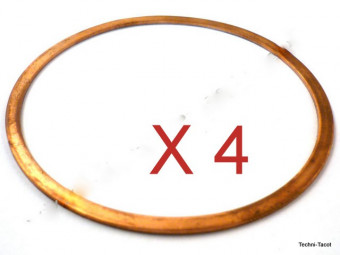 Set of 4 base gaskets (sleeve d 93mm) all copper thickness 1mm (approximately) for Renault type 671 engine (Colorale, Goélette, R2087, Frégate, etc.)
Set of 16 segments for 4 pistons dimension Ø 72 mm - Simca 9 or Aronde enginecomposition per plunger:4 x fire segment 2.5 mm8 x compression in 3 mm4 x scraper in 4 mmPossibility to order in 85 mm (call us) - Non-contractual photo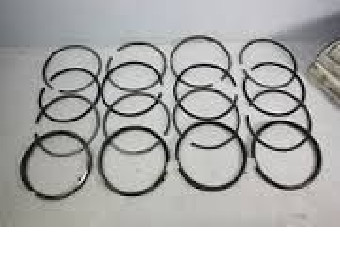 Set of 16 segments for 4 eyebolts dimension 85 mm - 668 or 671 Renault petrol engine.composition per piston:3 x compression in 3 mm1 x scraper in 4.5 mmPossibility of ordering in 85 mm (call us)
€149.82 TTC
(124,85 € HT)
Water pump complete with Ø 112 pulley for 17mm belt - is mounted on tumbled engine 668 or 671 Renault Frégate, Prairie, Colorale, R2087, Goélette, Galion, SG2 12cv, and derivatives. Ø 60 mm (cannot be mounted on type 817 - 2.6L engine). The pump ...
€222.00 TTC
(222,00 € HT)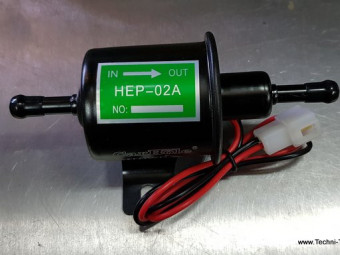 " 12V electric fuel pump. Connects in series with the original fuel line. Keeps the hand pump. Avoids having to lift the hood to turn up gasoline before starting. To be powered through a push button for occasional operation. Low pressure, no ...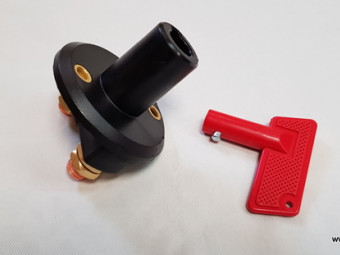 Battery switch with key - security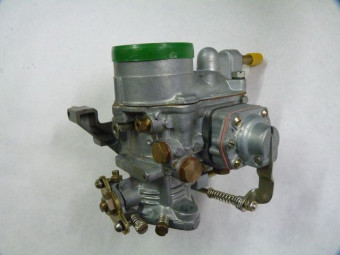 New carburettor similar to the Solex 32 PBIC type. Vacuum outlet on foot base. Equipped for Renault Frégate and derivatives
€222.00 TTC
(185,00 € HT)
Kit 3 camshaft bushes and installation tool- Renault Frégate Prairie Goelette engine 671 standard dimension
€325.80 TTC
(325,80 € HT)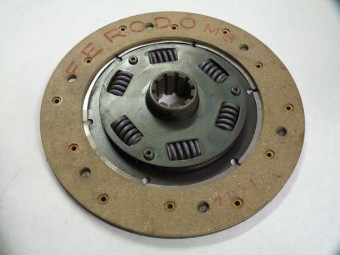 Clutch disc reconditioned, in standard exchange for Renault Prairie, Colorale, R2087, Goélette, 1000kg and derivatives. Complete disassembly, micro-blasting and painting. (The sending is done after receipt of the used mechanism, not ...
€139.20 TTC
(116,00 € HT)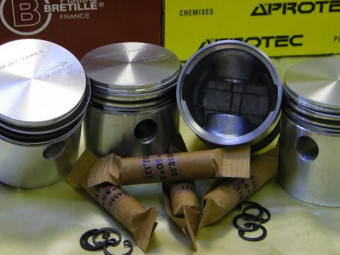 set of 4 pistons Ø 86.50 mm - Renault lateral motor
€828.00 TTC
(690,00 € HT)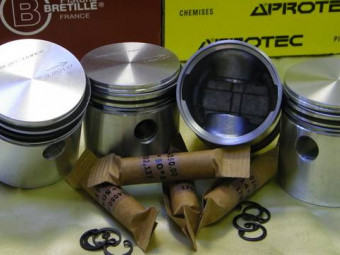 Set of 4 pistons Ø 85.50 mm - Renault lateral motor
€828.00 TTC
(690,00 € HT)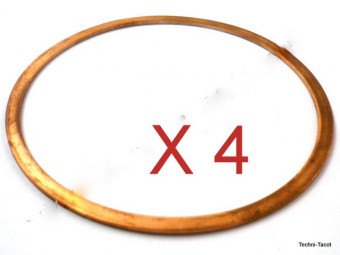 Set of 4 base gaskets (sleeve Ø 93 mm) all copper thickness 1.05 mm (approximately) for Renault type 671 engine (Colorale, Goélette, R2087, Frégate, etc.)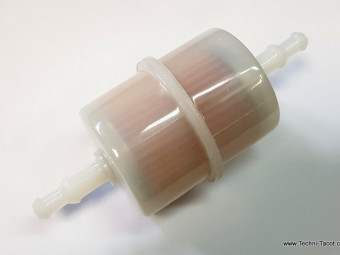 Paper fuel filter for 6 or 8 mm hose.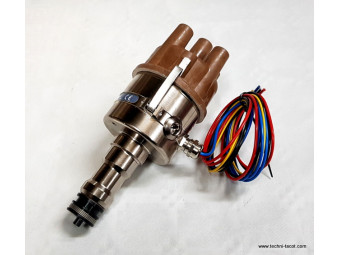 Electronic ignition for 12V vehicle - 123 Programmable Ignition (123 Tune) for 4 cylinder engine.Installs in place of your original model. Everything is integrated in the body of the igniter (no remote box).Supplied with adjustment and assembly ...
€468.00 TTC
(390,00 € HT)