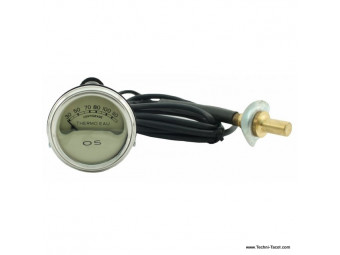 Mano "OS" temperature indicator (without electrical connection). Direct reading by probe mounted on a radiator hose (high outlet). 52 mm recess on the pressure gauge side.Capillary 1m80. Delivered with lighting and probe for the hose.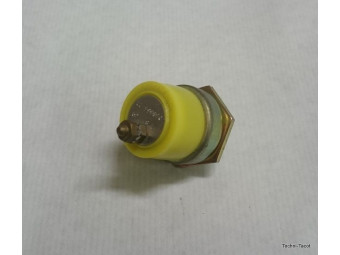 Oil pressure switch 10x100 (verified used) for engine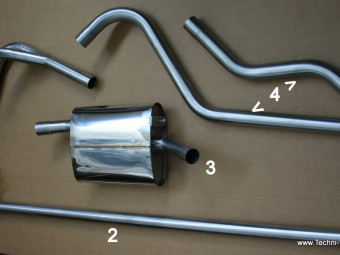 " Stainless steel exhaust - Y connecting the 2 cast iron manifolds to the line. Part n ° 1 on the photo "
€396.00 TTC
(330,00 € HT)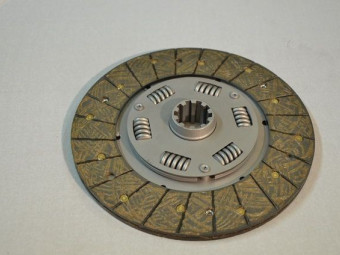 Clutch disc reconditioned, in standard exchange for Simca Versailles, Chambord and derivates. Complete disassembly, micro balling and painting. (The sending is done after receipt of the used mechanism, not destroyed)(Depending on the year, ...

Replacement cartridge for Ford Vedette, Vendôme and Simca Vedette oil filters. Identical to the C4 FRAM model. Info: Delivered without the gasket under the bell (or the cover for the Simca). It is for sale separately: click HERE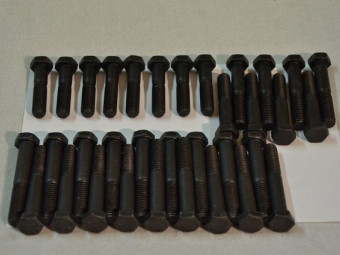 Set of 34 black phosphated hexagonal head screws - 2 screw lengths in the set. Resists up to 6 m.kg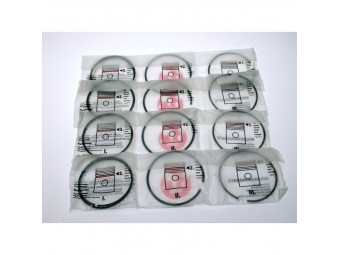 Segment set Ø 66.50 mm Simca 2.38x2.38x5 - 8cyl
€187.20 TTC
(156,00 € HT)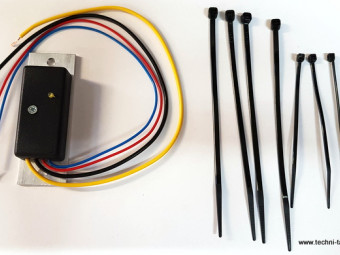 Electronic ignition assistance module. Allows for more energetic spark plug ignition, improved starting, smoother pick-up, helps reduce fuel consumption and consequently pollution.The breakers (platinum-plated screws) are left in place - the ...
6V electric fuel pump. To be connected to the ignition coil power supply. Connects in series with the original fuel line.Allows you to keep the manual pump. Avoids having to lift the hood to turn up gasoline before starting.Is intended to remain ...
€102.00 TTC
(102,00 € HT)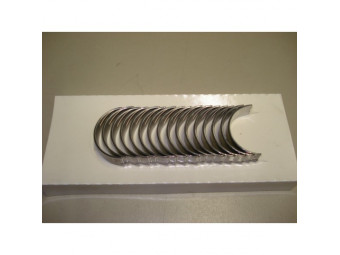 " Set of bearings (16 half-shells) for Ford Vedette 2nd generation 1953-54 and Simca V8 engines. Dimension: .040 US (1 mm) Each connecting rod receives its pair of bearings. "
€468.00 TTC
(390,00 € HT)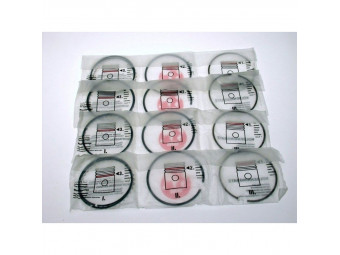 Segment set Ø 66.04 mm Simca 2.38x2.38x5 - 8cyl
€187.20 TTC
(156,00 € HT)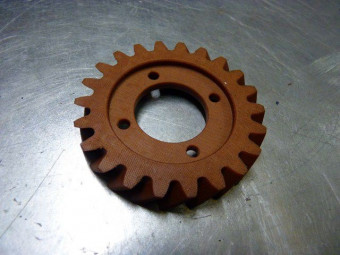 Replacement pinion for oil pump - V8 Simca (Versaille, Chambord, etc.). Supplied with 4 rivets. (Advantageously replaces the celoron one which has become fragile over time). Attention for Ford Vedette 12hp 2150 cm3 V8s, choose the reference " ...
€187.00 TTC
(187,00 € HT)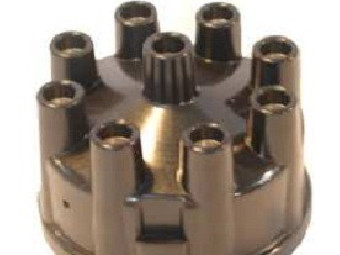 Head for RB Ducellier distributor, distributor mounted on V8 Simca Versailles, Chambord etc. Can also be mounted on Marmon with petrol V8 equipped with civilian ignition.
Sticker for air filter and breather cap. Mounts on Simca V8 engine. Sticker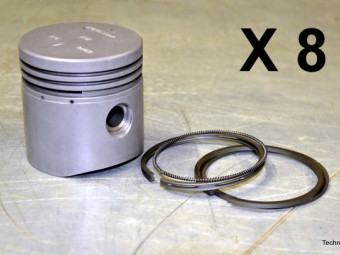 Set of 8 pistons dimension 67.50 mm, complete (with segments, pins and clips). Aluminum body, quality segmentation with spring-loaded oil scrapers. Flat heads. Mounts on Simca Trianon, Versailles, Régence, Beaulieu, Chambord, Présidence, Marly I ...
€1,040.40 TTC
(867,00 € HT)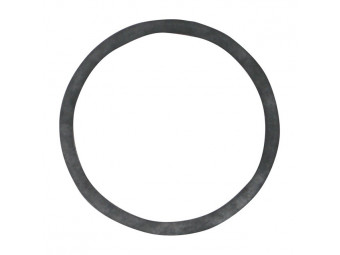 Circular seal for Ford Vedette, Vendôme and Simca Vedette oil filter housing.Mounts on a cover or on a base depending on the model and year.