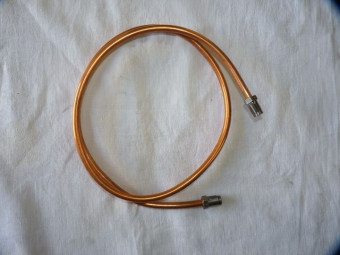 Canalisation de frein refabriquée à la demande, uniquement en cuivre diamètre 8 mm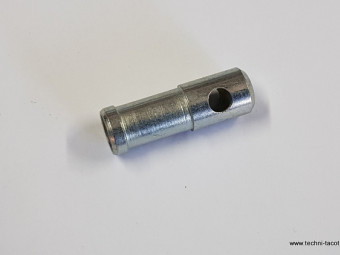 Metal fitting to be fitted with the brake reservoir rubber to prevent the tearing and accidental draining of the brake fluid reservoir.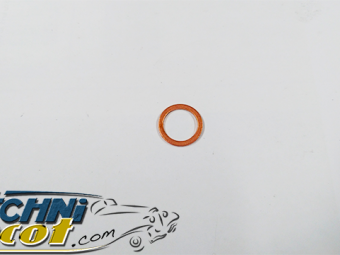 Copper gasket 13.1 x 18 mm thickness 1mm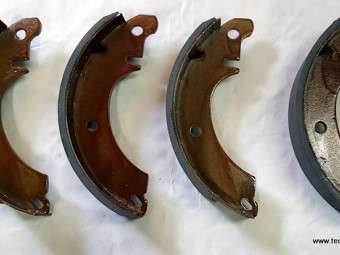 Set of 4 relined brake shoes (front or rear) 195 mm x 30 mm in standard exchange for Panhard Dyna X86, Dyna Z, PL 17 and series 24Microblasting, varnish, industrial bonding of friction. Strong adhesion.Eliminates the problem of rivets that could ...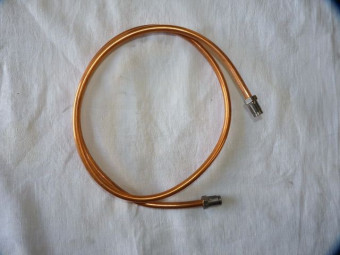 " Brake line remanufactured on request, only in copper diameter 6.35 mm. . Provide model (length and 2 original end caps) Shipment after receipt of your model. "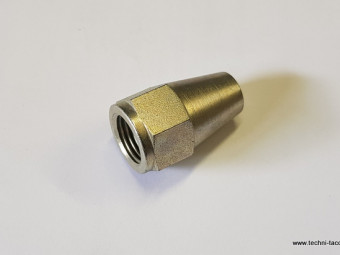 Metal tank foot nut (female 1/2 and d 8mm)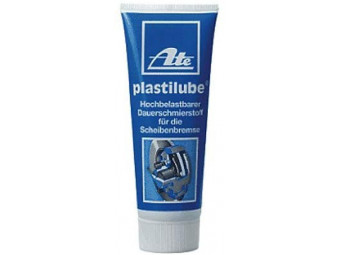 Tube of special braking grease (75 ml). ATE's Plastilube is used to lubricate the guide faces on calipers and brake linings and to protect them against corrosion.Note: The friction surfaces of the brake pads must not be coated with ATE Plastilube!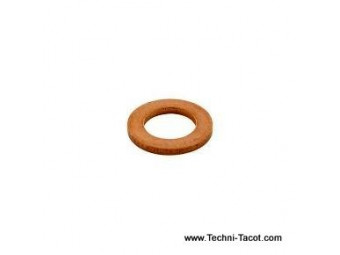 Copper gasket 24x19 mm thickness 1mm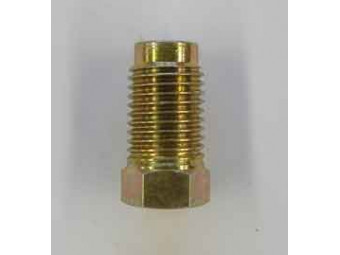 Rigid brake line nut. 7/16 or about 11 mm measured on the external thread and Ø hole for the tube = 6.35mm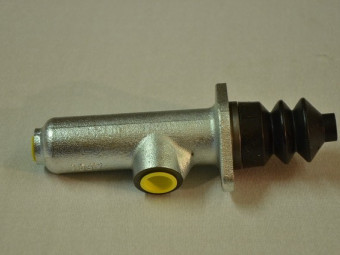 Master cylinder 25.4 mm Panhard Dyna - April 1950 and +Piston 1 inch or 25.4 mm1/2 output 20 f per inchEntry about 17 mm60 mm center distance for M 8 screws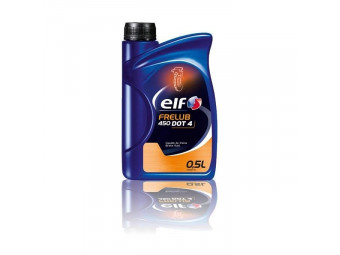 Dot 4 brake fluid - 500ml can. Non contractual photo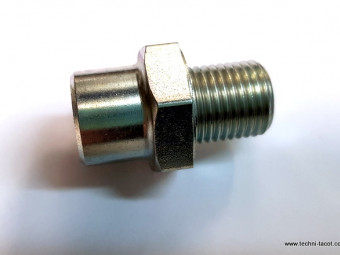 Adapter connection 1/2 UNF male - 7/16 UNF female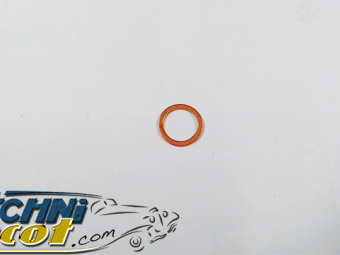 Copper gasket 13.1 x 17 mm thickness 1mm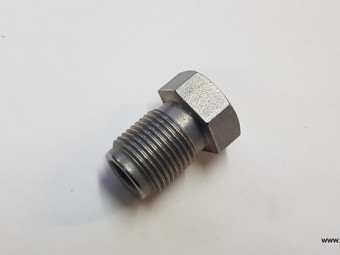 Male connector 12x100 on 6.35 mm pipe
Front wheel brake hose - 380 mm Panhard Dyna - 17 mm male end - for Front wheel L or D. Made in France
Adaptateur freinage  mâle 7/16 (envion 11mm) femelle 11/16 pour recevoir gros flexible (17mm mâle