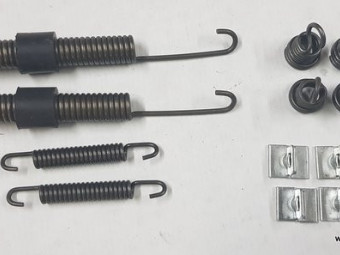 Rear brake springs and clips kit - Peugeot 404 all models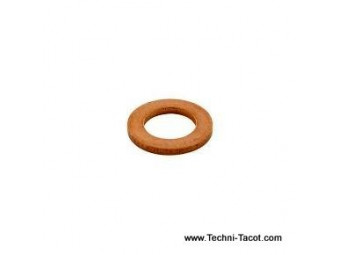 Copper gasket 20x11.50 mm thickness 1mm

Rear brake cylinder - Peugeot 404 - Diesel sedan 10/65 to 09/68Liquid inlet 3/8 - measurement on the male connection = 9.5 mm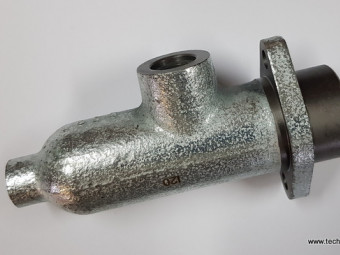 Brake master cylinder Ø 31.75 mm - Peugeot 404 Thermostable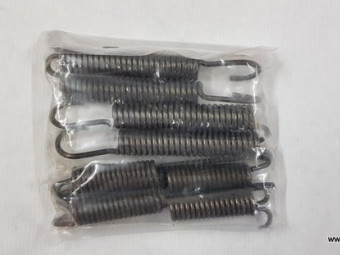 Front wheel brake spring kit - braking with hydrovac Peugeot 404 - oct 64 to 67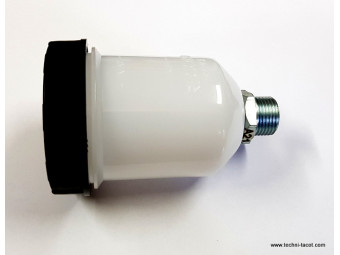 Brake fluid reservoir. Supplied with bracket, plug and 3/4 male connector 16 threads / p. External thread diameter = 18.5 mm. Delivered without caliper (fixing by the thread on the master cylinder). Lockeed and silicone compatible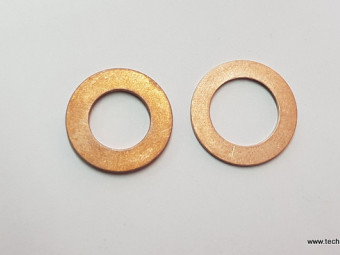 Set of 2 seals for STOP LONG contactor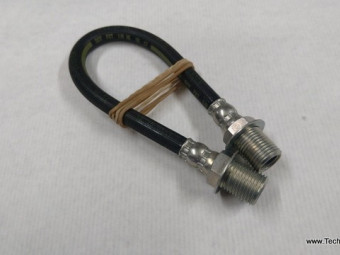 Front brake hose 460 mm long - please check the correspondence with your model before ordering.- 404 Sedan start at 02/63- 404 Sedan and diesel 09/63 to 10/65- Injection sedan, coupe and convertible 04/62 end of series- For other models, please ...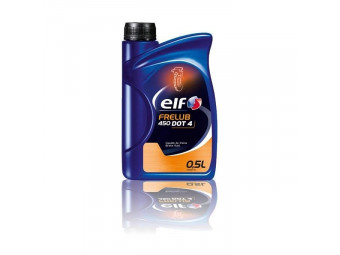 Dot 4 brake fluid - 500ml can. Non contractual photo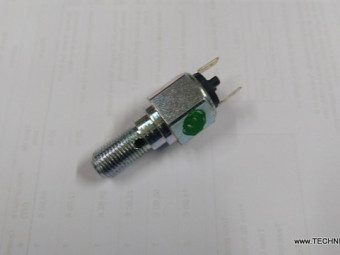 Brake switch. STOP light function. 100% silicone liquid and LHM compatible1/2 - 20 thread / inch thread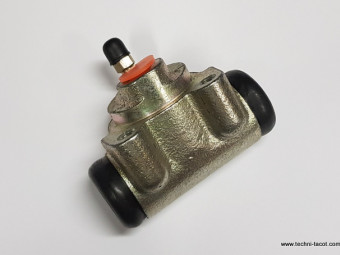 Rear wheel cylinder Thermostable L or R Ø 17.50 mm - Peugeot 4041965 at the end of production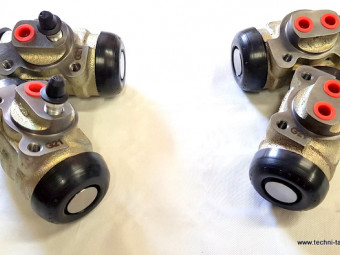 Set of 4 front brake cylinders Thermostable L or R - Peugeot 4041965 to 69
€408.24 TTC
(408,24 € HT)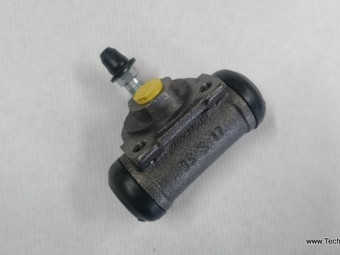 Rear wheel cylinder L or R Ø 19 mm. Liquid inlet 3/8 - French manufacturing

Set of 4 REAR brake shoes relined, in standard exchange. Peugeot 403 (Send us your set before shipping the new one)High performance friction, applied by industrial bonding, no more rivets that damage the drums. Pickled and varnished jaws.(Non ...

Flexible 303 mm front404 Heat-stable sedan oct 1965 end of series404 Coupé Cabriolet Oct 1965 end of series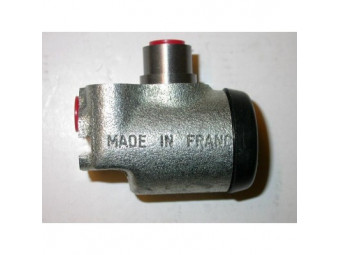 Single piston cylinder with bleeder for front wheel - 7/16 inlets - Lower front cylinder L or R - Peugeot 404 ALL model except Thermostable - Lower left or right assembly - (2 upper cylinders and 2 lower cylinders are required to equip the front) ...