Cylinder head gasket for LR2, LR4, LR4N2 and derivatives.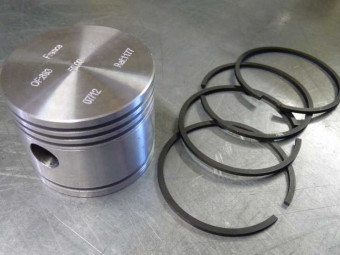 Set of 4 pistons for Rosengart LR2, LR4, LR4N2, and derivatives. Current manufacture - Bore 56.00 - 56.50 - 57.00 - 57.50 - 58.00 mm For 12 mm or 16 mm axle (to be specified when ordering). Supplied with axles, segments, circlips. ...
€805.20 TTC
(671,00 € HT)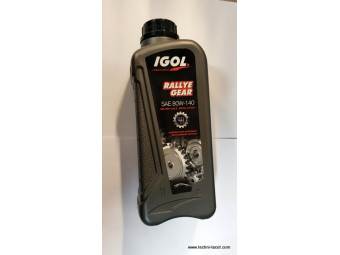 Viscosity index 80 - 140API GL-4(Not suitable for Peugeot type screw axles)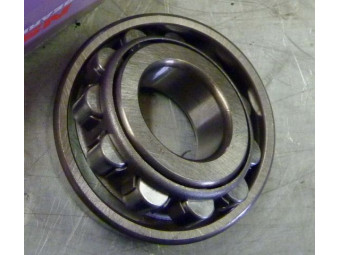 Roller bearing, rear crankshaft bearing assembly (flywheel side) for LR2, LR4, LR4N2 engines and derivatives.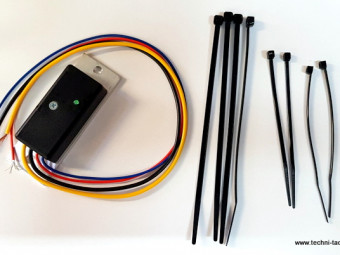 Electronic ignition assistance module. Allows more energetic spark plug ignition, improves starting, smoother times, helps reduce fuel consumption and consequently pollution.The breakers (platinum screws) are left in place - the original coil can ...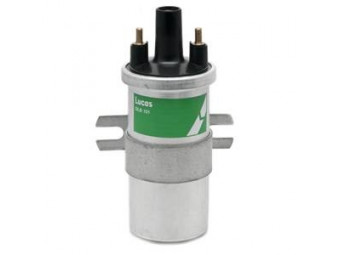 Ignition coil guaranteed for use with a 12 V platinum screw igniter (breakers). Impedance respected to prevent the breakers from bluing.Works perfectly also with electronic module or integral electronic igniter. (Non contractual photo)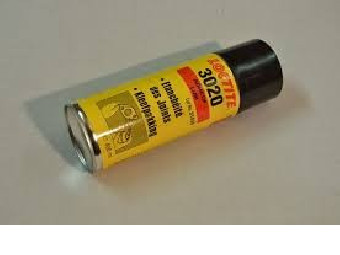 Sealing spray varnish to be sprayed on both sides of a cylinder head gasket. Improves sealing, essential with solid copper gaskets (any thickness)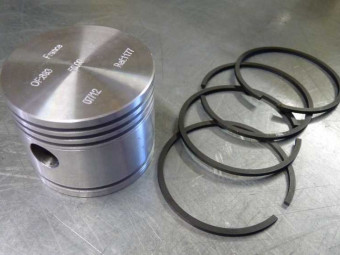 Set of 6 pistons for Rosengart LR2, LR4, LR4N2, and derivatives. Current manufacturing - Bore 56.50 - 12 mm axleSupplied with pins, segments. - LR6 and derivatives.Other possible dimensions: call us
€1,244.40 TTC
(1 037,00 € HT)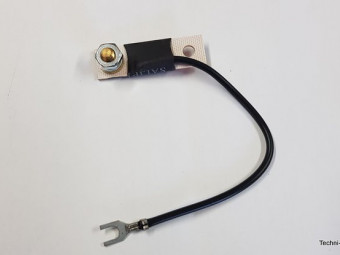 This module allows the use of 6V pressure gauges on a 12V vehicle (negative to ground). Mounts on a temperature gauge, pressure, fuel gauge, ...Very practical, it is fixed directly on the supply terminal of the pressure gauge thanks to a hole ...
Engine paint oxide green RAL 6020 -Pot of 500 mlSuitable for engines, housings, gearboxes, differentials, brake drums and all parts subject to heating in cast iron, steel and light alloys.Direct application on degreased metal (or better, treated ...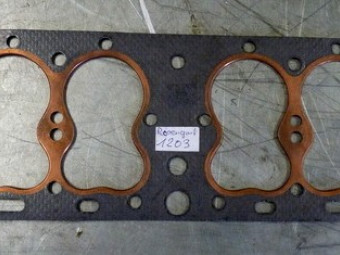 Cylinder head gasket for LR6 engine and other 6 cylinders Rosengart.
€180.00 TTC
(150,00 € HT)
Paper fuel filter for 6 or 8 mm hose.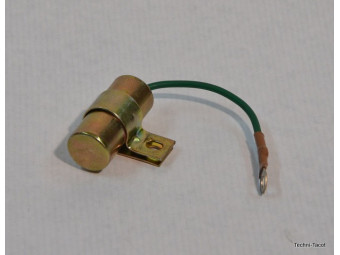 6.12V and 24V compatible ignition capacitor.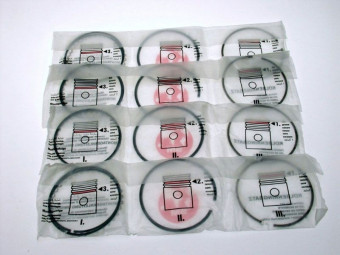 Set of 16 segments (4 per piston) for LR2, LR4, LR4N2 engines and derivatives. Bore 57.50. Be careful in the event of an error on your part, these products cannot be taken back.- 3 x compression h 2mm- 1 x scraper h 3.5 mmContact us for other ...
€239.00 TTC
(199,17 € HT)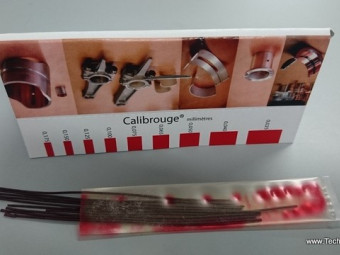 "Plastigage"The Calibrouge ("plastigage or plastigauge") is a simple and practical tool for measuring the clearances of your bearings. Range of use: operating clearance from 0.025 to 0.175 mm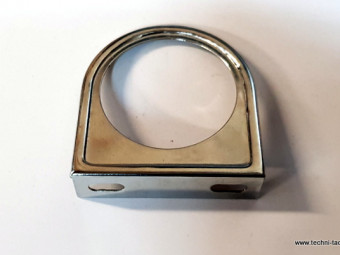 Chromed metal support for standard manometer D52 mm. Ready to fix.