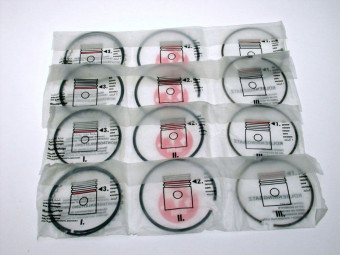 Set of 16 segments (4 per piston) for LR2, LR4, LR4N2 engines and derivatives. Bore 56 to 58 mm to be specified when ordering.Contact us to define the height of each segment. Also available in version 3 segments per piston (contact us)
€199.17 TTC
(199,17 € HT)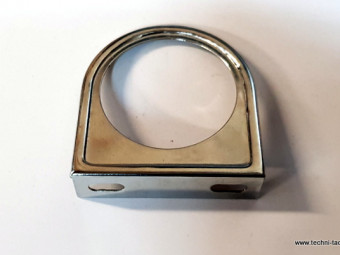 Chromed metal support for standard manometer D52 mm. Ready to fix.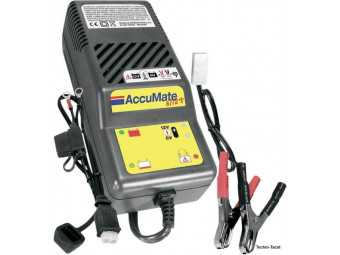 AccuMate is designed to automatically charge and monitor batteries without the danger of overcharging them, regardless of plug-in time. AccuMate is available for all 6V and 12V lead acid batteries, making it a perfect accessory for owners of ...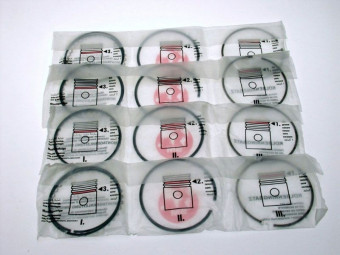 Set of 16 segments (4 per piston) for LR2, LR4, LR4N2 engines and derivatives. Bore 56.50- 3 x high compression 2mm- 1 x high scraper 4 mmContact us for other dimensions.
€199.17 TTC
(199,17 € HT)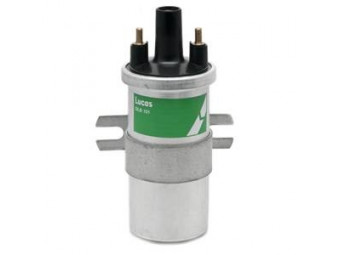 Ignition coil guaranteed for use with a 12 V platinum screw igniter (breakers). Impedance respected to prevent the breakers from bluing.Works perfectly also with electronic module or integral electronic igniter. (Non contractual photo)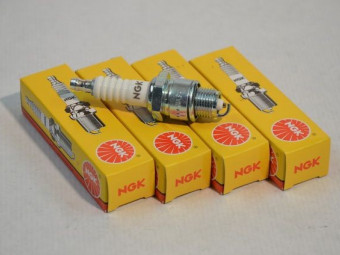 Set of 4 NGK std base spark plugs (14 mm), for cylinder head. Specially adapted to pre-war.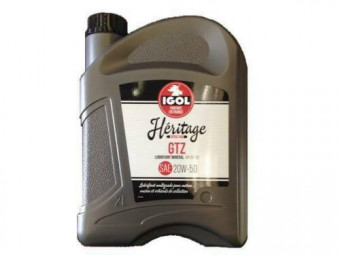 5 l can (non contractual photo) - Viscosity: 20W-50BenefitsHéRITAGE GTZ mineral oil.Multigrade lubricant for Gasoline and Diesel engines, made from severely refined mineral bases and additives suitable for older engines. The anti-wear additive ...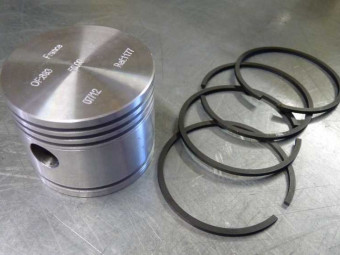 Set of 6 pistons for Rosengart LR2, LR4, LR4N2, and derivatives. Current manufacturing - Bore 56.50 - 12 mm axleSupplied with pins, segments. - LR6 and derivatives.Other possible dimensions: call us
€1,037.00 TTC
(1 037,00 € HT)

Reinforced collar for exhaust - Ø 44-47 mmRobust French manufacturing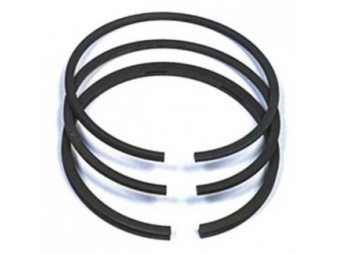 Set of segments for LR2, LR4, LR4N2 engines and derivatives. Bore available from 56 to 58 mm. Version with 3 segments per piston (2 sealed and 1 oil scraper) Contact us to define the height of each segment. Possibility of ordering a set ...
€148.00 TTC
(148,00 € HT)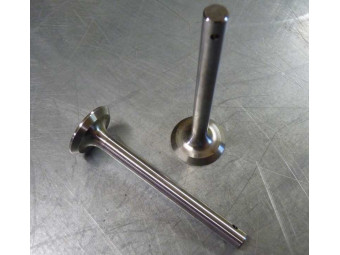 " Set of 4 intake or exhaust valves for LR2, LR4, LR4N2 engines and derivatives. Current French manufacture. Rod diameter in repair dimension 7.50 mm (guide bore accordingly). "
Dark green engine paint RAL 6005 -Pot of 500 mlSuitable for engines, housings, gearboxes, differentials, brake drums and all parts subject to heating in cast iron, steel and light alloys.Direct application on degreased metal (or better, treated ...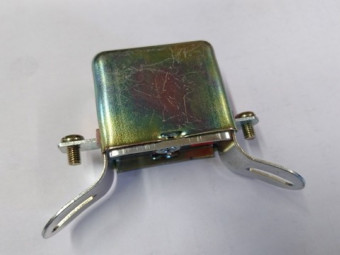 Regulator for Rosengart 3 brush dynamo.Attaches to the body of the dynamo - 6V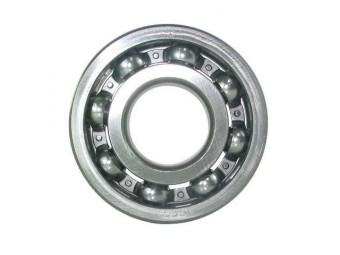 Bearing for Rosengart dynamo size 17x39x9 type 99203Non contractual photo
Bosch High Voltage coil for ignition with platinum or electronic screws, voltage 12 V. Supplied with bracket.
Mano "OS" Tachometer 0 to 5000 rpm for 4-cylinder petrol engine. Connects to the "break" terminal on the ignition coil. 52 mm recess on the pressure gauge side. delivered with lighting. for negative to ground