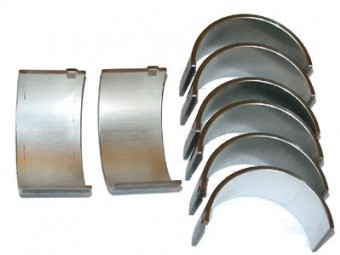 Conrod bearing set 47.00 mm - dimension 1.00 mm - Citroen Traction 11D - HY - U23Mounts on engines equipped with bearing connecting rods.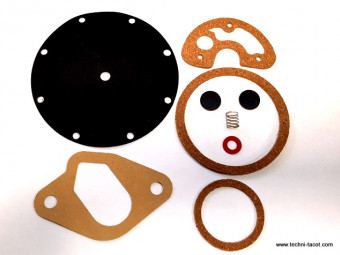 Repair kit for SEV D100mm fuel pump. Fitted on Renault Frégate Prairie Goelette Galion. Please check the brand of your pump before ordering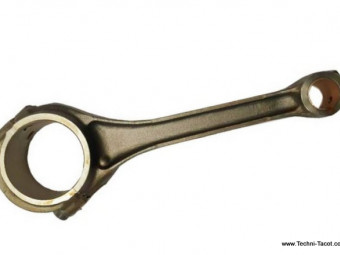 New connecting rod for assembly with bearing - Citroen Traction 11hp and 15hp and HY engine ID 19 current 63 and end of series.Supplied without pad. It is advisable to replace all 4 connecting rods at the same time.
€135.00 TTC
(135,00 € HT)
Head for Ducellier distributor: Interlocking inside the head = 65 mm, outside about 72 mm.To be assembled with breakers 1 237 013 808, and ducellier finger.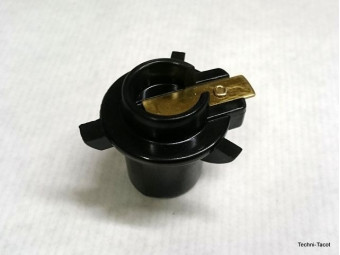 Finger for Ducellier distributor equipped with a 65mm headMounts with Ducellier 65 mm head
Mano "OS" Tachometer 0 to 5000 rpm for 4-cylinder petrol engine. Connects to the "break" terminal on the ignition coil. 52 mm recess on the pressure gauge side. delivered with lighting. for negative to ground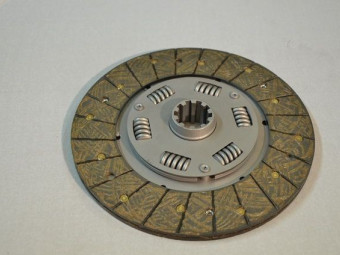 Clutch disc reconditioned, in standard exchange Traction, type H, HY, U23 and derivatives. Complete disassembly, micro balling and painting. (The sending is done after receipt of the used mechanism, not destroyed)(Depending on the year, ...
€110.00 TTC
(110,00 € HT)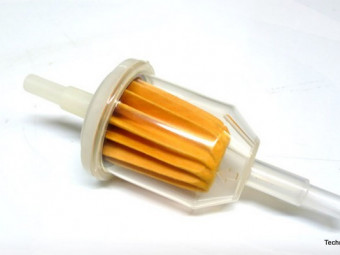 Paper fuel filter for 6 or 8 mm hose.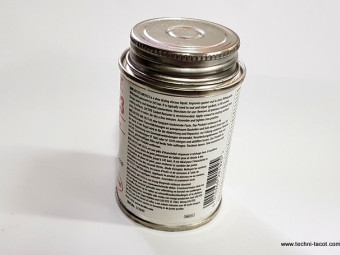 Sealing paste to be applied on both sides of a cylinder head gasket. Product similar to "Collex". Leave to evaporate for about 30 min at room temperature after application, then fit the gasket - improves the seal - recommended with solid copper ...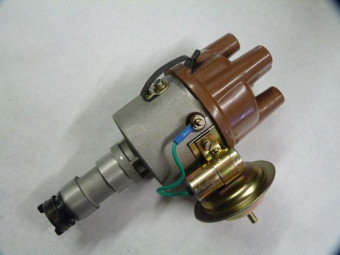 Complete igniter with vacuum capsule AND centrifugal advance - similar curve Ducellier M48 - maximum advance 12 ° on igniter - delivered tested and greased. Dimensions :- length between shoulder (stop under the body) and end of trainer: 64mm- ...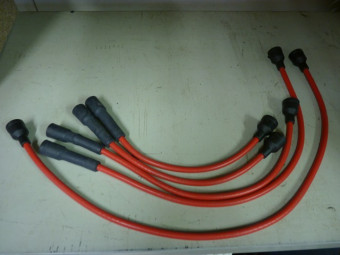 Ignition harness (5 wires) for Citroën Traction engine, U23. Highly recommended with electronic ignition.Wire with red silicone insulator, works with platinum screws or electronic ignition, current manufacture (not from old stocks).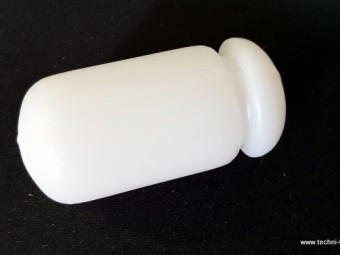 White plastic float. Used to replace ring gauge floats.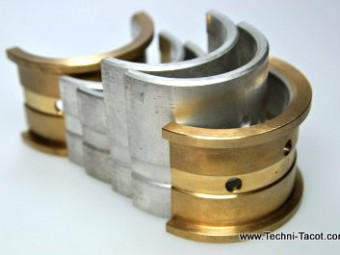 Bearing bearings dimension 49.50 (0.50) -Citroen:- Traction Perfo and 11D  - HY until 1963 ("Traction" type engine)- U23
€398.00 TTC
(398,00 € HT)
Solex 32 pbic carburetor gaskets kit - accelerator pump diaphragm included (Colorale, Goélette, R2087, Frigate, etc) Version with manual starter Disc clutch kit + mechanism + thrust bearing in standard exchange Citroen Traction 15CV
€643.33 TTC
(643,33 € HT)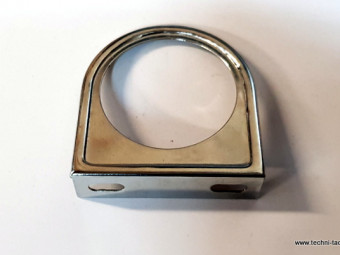 Chromed metal support for standard manometer D52 mm. Ready to fix.