Ford RAL 5005 blue engine paint - 500 ml jarSuitable for engines, housings, gearboxes, differentials, brake drums and all parts subject to heating in cast iron, steel and light alloys.Direct application on degreased metal (or better, treated with ...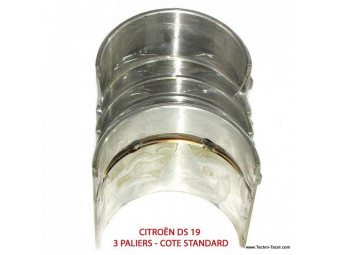 Bearing bearings dimension 0.50 -For HY H72 or H78 engine
€138.00 TTC
(138,00 € HT)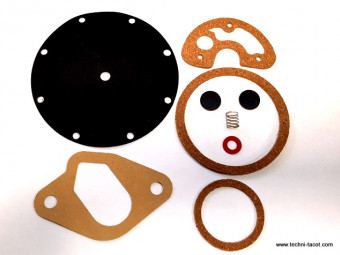 Repair kit for SEV D100mm fuel pump. Fitted on Renault Frégate Prairie Goelette Galion. Please check the brand of your pump before ordering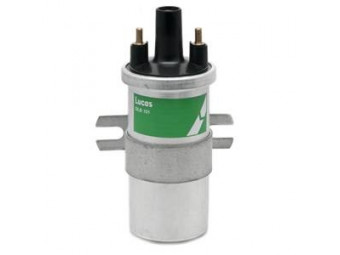 Branded ignition coil guaranteed for use with 6 V platinum-plated igniter (breakers). Impedance respected to prevent the breakers from becoming blue. Also works perfectly with electronic module or integral electronic igniter.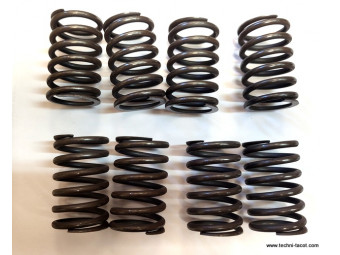 Set of 8 external valve springs - cast iron cylinder head - Citroen Traction HY U23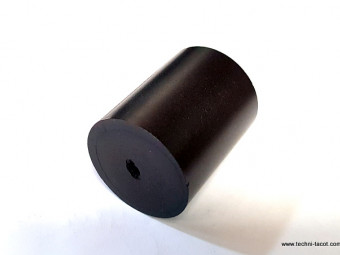 Float in synthetic material resistant to current fuels. Used to replace the cork floats on the fuel gauge Length: 1.40" Diameter: 1.14"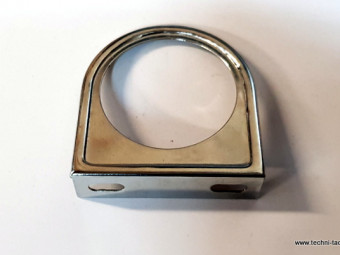 Chromed metal support for standard manometer D52 mm. Ready to fix.
Carburateur neuf type Solex 34 PBIC. Prise de dépression sur embase de pied. Configuration pour Citroen Traction - ID 19 Buse 27 - Gicleur principal 140 et ajutage automaticité 165 - Emulsion19 - Ralenti 50 - air ralenti 130 - Pointeau 1.5 - ...
€165.00 TTC
(165,00 € HT)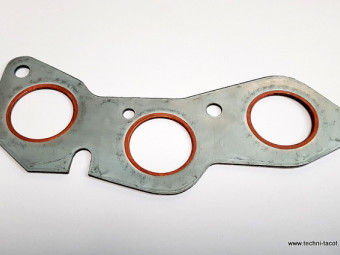 Exhaust manifold gasket for cast iron cylinder head -Hy and Traction 11cv until 19632 seals are required per vehicle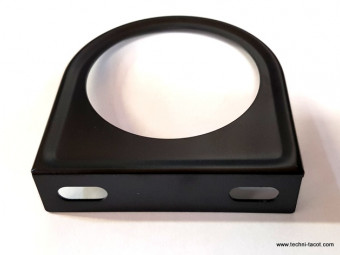 Support métalique, laqué noir pour manomètre standard D52 mm. Prêt à fixé.
Fuel pump with primer, for Citroën Traction, delivered with gasket. Can also be mounted on U23 gasoline engine, HY, type H, and HZ equipped with the engine type Traction.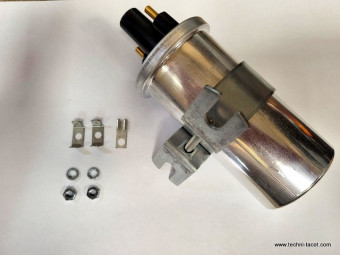 Ignition coil guaranteed for use with a 12 V platinum screw igniter (breakers). Impedance respected to prevent the breakers from bluing.Works perfectly also with electronic module or integral electronic igniter. (Non contractual photo)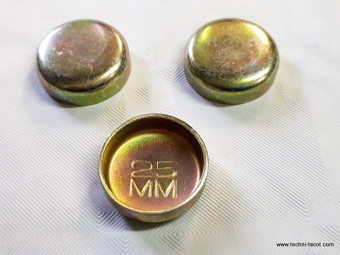 Set of 3 Ø25mm pellets only for cast iron cylinder head - Citroen Traction U23 HY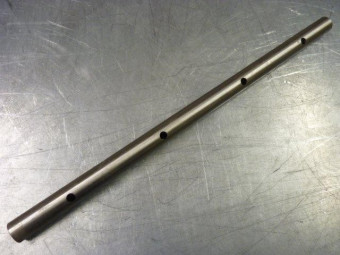 Water tube for cooling cast iron cylinder head. Citroen Traction, HY, U23 and derivativesStainless steel construction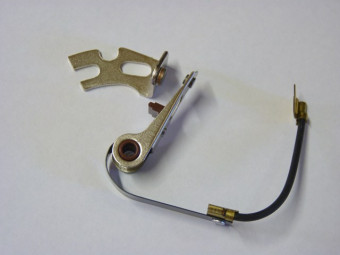 Set of breakers for Ducellier distributor For Renault Prairie, R2087, Goélette and derivatives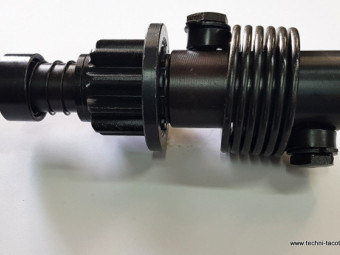 BENDIX launcher for starter - CItroen Traction