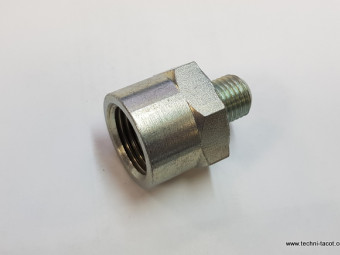 Adaptateur freinage  mâle 7/16 (envion 11mm) femelle 11/16 pour recevoir gros flexible (17mm mâle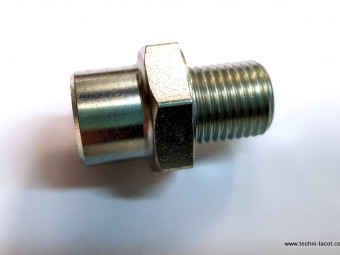 Adapter connection 1/2 UNF male - 7/16 UNF female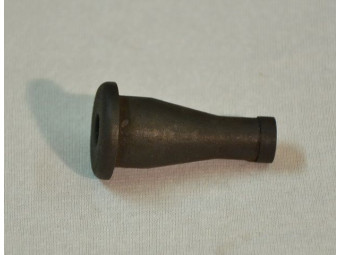 " Flexible connection for brake reservoir. (100% rubber compatible with lockheed and silicone) Must be fitted with the metal insert to prevent tearing and accidental emptying of the liquid reservoir. "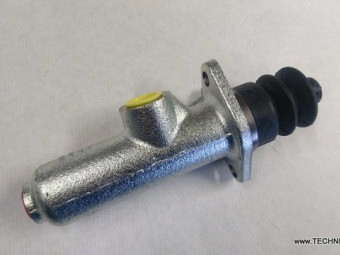 Brake master cylinder Ø 28.5mm, Peugeot D4 D4A D4B - 11/57 to end. Non contractual photo.

Rear brake cylinder -22 mm - protruding cone - Peugeot D4 - 11/57 to 04/64 - French manufacture.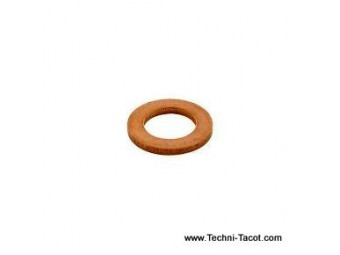 Copper gasket 10.5 x 20 thickness 1mm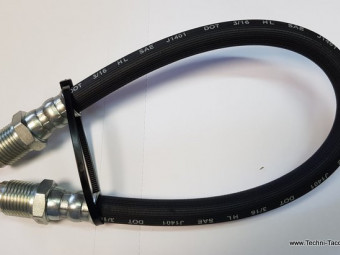 Front brake hose Peugeot D3 D3A D3B etc. Length 470 mm. tip Ø 17 mm approximately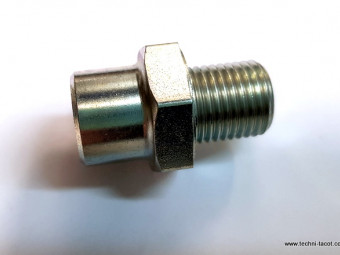 Adapter connection 1/2 UNF male - 7/16 UNF female
Rear brake hose 305 mm long. Input 7/16 16 f / p for Peugeot D4. Diam extérieur : 15.6 mm Diam intérieur : 10mm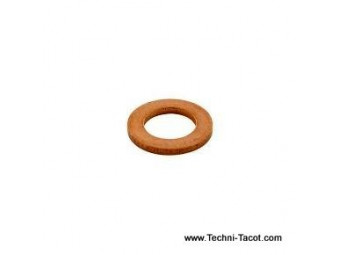 Copper gasket 18x10 mm thickness 1mm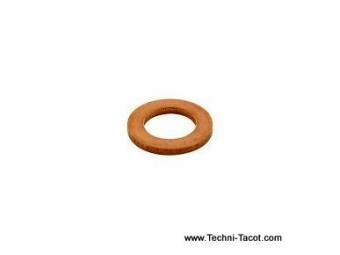 Copper gasket 13.50 x 20.50 th 1mm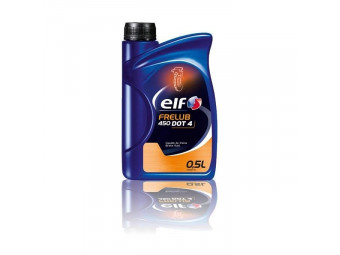 Dot 4 brake fluid - 500ml can. Non contractual photo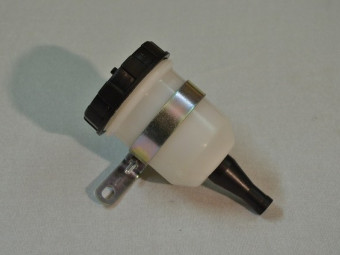 Brake fluid reservoir, translucent plastic.With plug, fixing bracket and electrical contact for minimum liquid level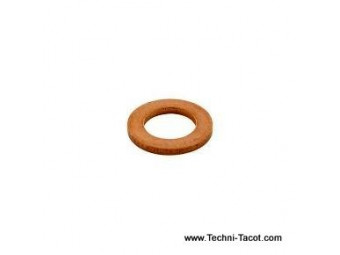 Copper gasket 24x19 mm thickness 1mm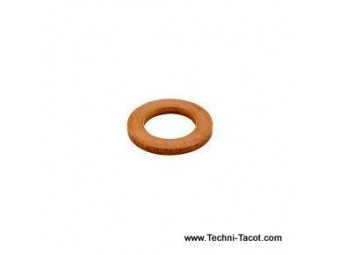 Copper gasket 15.30 x 21.00 th 1mm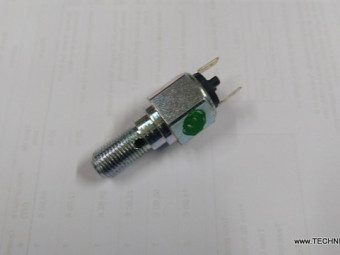 Brake switch. STOP light function. 100% silicone liquid and LHM compatible1/2 - 20 thread / inch thread