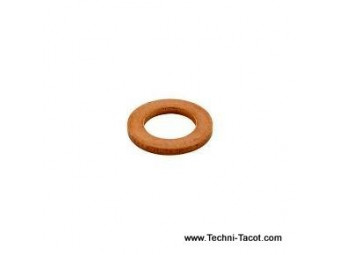 Copper gasket 16 x 21 1.5mm thick
Rear brake hose 305 mm long. Input 7/16 16 f / p for Peugeot D4. Diam extérieur : 15.6 mm Diam intérieur : 10mm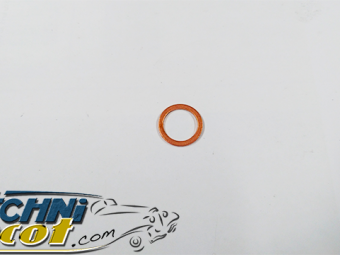 Copper gasket 10.2 x 13.5 mm thickness 1mm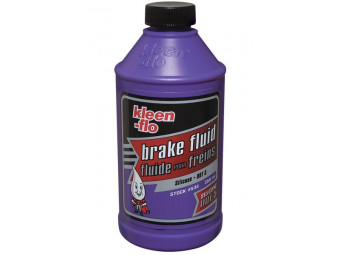 " DOT 5 100% silicone brake fluid - 1L can - Purple color - Do not mix with other types of brake fluids. The installation must be rinsed before changing the type of liquid. Photo not contractual. "
Rear brake cylinder -22 mm - protruding cone - Peugeot D4 - 11/57 to 04/64 - French manufacture.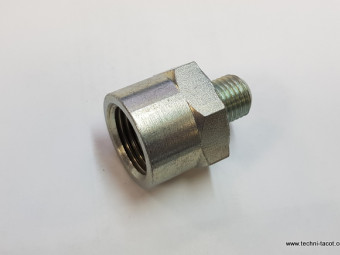 Adaptateur freinage  mâle 7/16 (envion 11mm) femelle 11/16 pour recevoir gros flexible (17mm mâle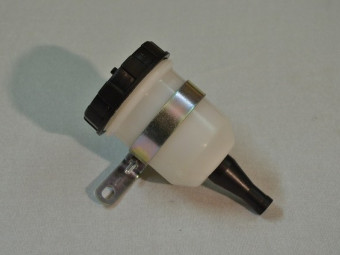 Brake fluid reservoir, translucent plastic.With plug, fixing bracket and electrical contact for minimum liquid level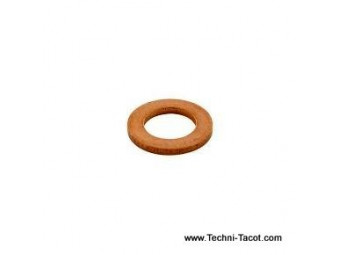 Copper gasket 18x10 mm thickness 1mm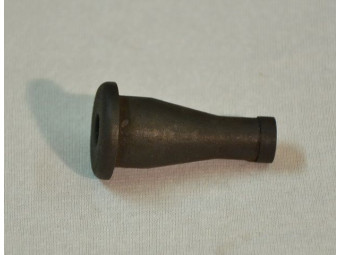 " Flexible connection for brake reservoir. (100% rubber compatible with lockheed and silicone) Must be fitted with the metal insert to prevent tearing and accidental emptying of the liquid reservoir. "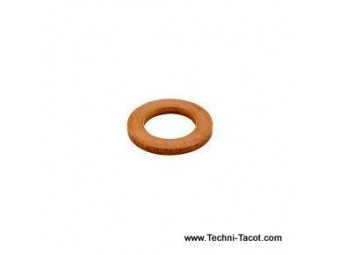 Copper gasket 15.30 x 21.00 th 1mm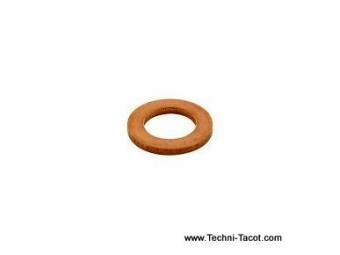 Copper gasket 13.50 x 20.50 th 1mm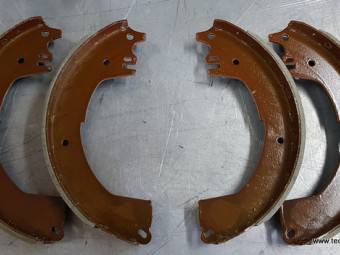 Set of 4 front brake shoes width 57 mm relined in standard exchange for Peugeot D3 D3A D3B ... D4 D4A D4B etc. Microblasting, varnish, industrial bonding of friction. Strong adhesion. Eliminates the problem of rivets that could damage the drums. ...
€122.00 TTC
(122,00 € HT)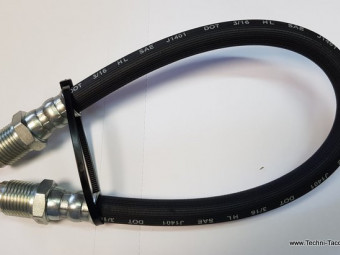 Front brake hose Peugeot D3 D3A D3B etc. Length 470 mm. tip Ø 17 mm approximately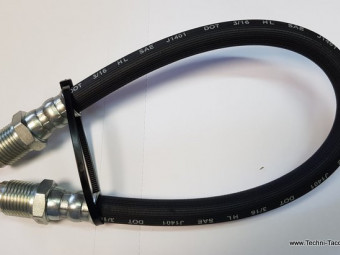 Rear brake hose Peugeot D3 D3A D3B etc. Length 254 mm. tip Ø 17 mm approximately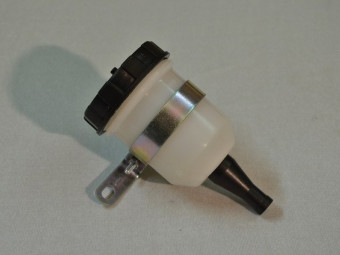 Translucent tank, delivered with bracket; rubber plug and fitting.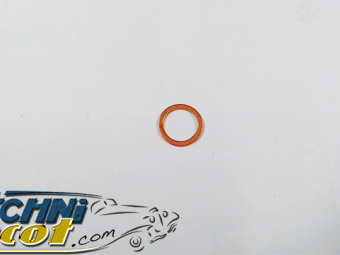 Copper gasket 13.1 x 17 mm thickness 1mm