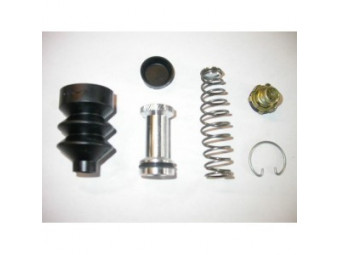 Repair kit for Frégate master cylinder - d 25.4mm.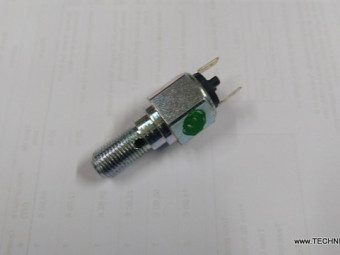 Brake switch. STOP light function. 100% silicone liquid and LHM compatible1/2 - 20 thread / inch thread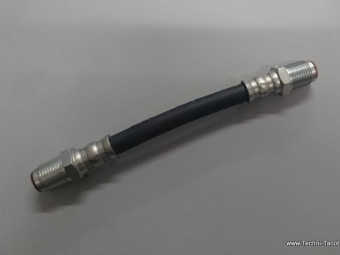 Rear brake hose 184 mm long. Sold by the piece. (2 hoses per vehicle)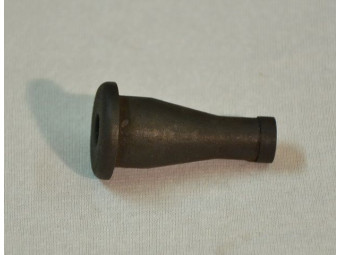 " Flexible connection for brake reservoir. (100% rubber compatible with lockheed and silicone) Must be fitted with the metal insert to prevent tearing and accidental emptying of the liquid reservoir. "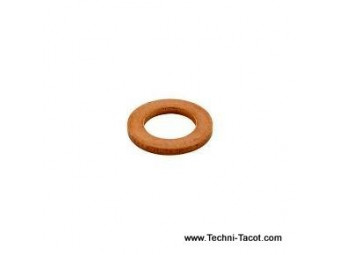 Copper gasket 16 x 21 1.5mm thick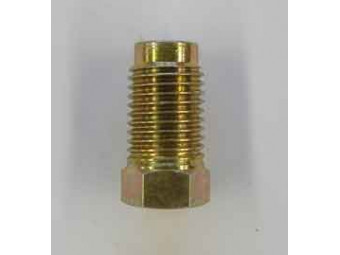 Rigid brake line nut. 7/16 or about 11 mm measured on the external thread and Ø hole for the tube = 6.35mm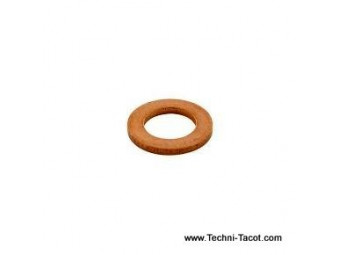 Copper gasket 18x10 mm thickness 1mm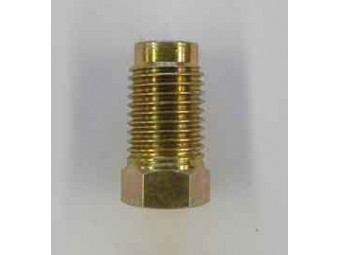 Rigid brake line nut. 3/8 x 24 threads / inch. Tube Ø 4.75 mm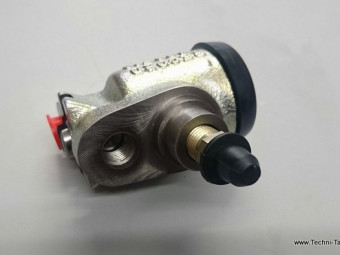 " Front right or left wheel cylinder for Renault Frégate (2 per wheel) Non-contractual photo. "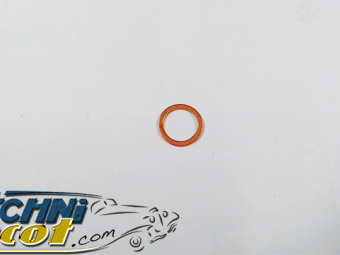 Copper gasket 13.1 x 17 mm thickness 1mm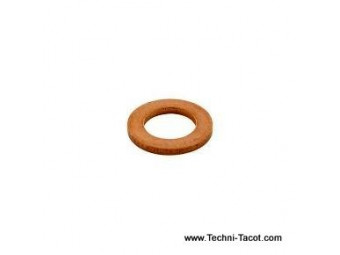 Copper gasket 24x19 mm thickness 1mm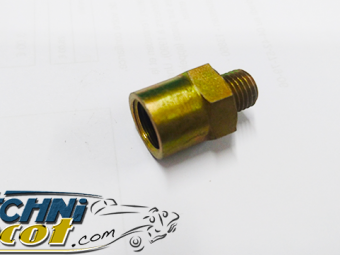 Braking adapter 1 / 2-20 UNF female by 3/8 24 male threads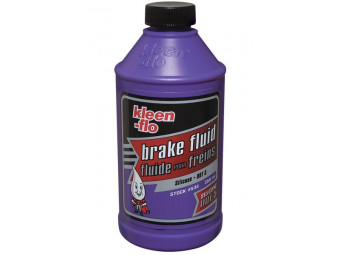 " DOT 5 100% silicone brake fluid - 1L can - Purple color - Do not mix with other types of brake fluids. The installation must be rinsed before changing the type of liquid. Photo not contractual. "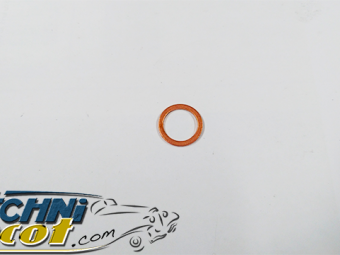 Copper gasket 13.1 x 18 mm thickness 1mm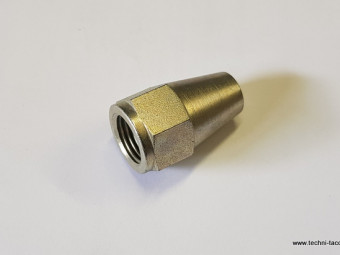 Metal tank foot nut (female 1/2 and d 8mm)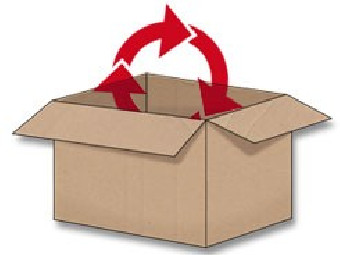 Consigne pour 4 mâchoires - Remboursable dès réception des pièces usées, non détruites.
€150.00 TTC
(150,00 € HT)