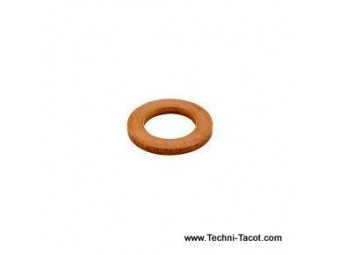 Copper gasket 15.30 x 21.00 th 1mm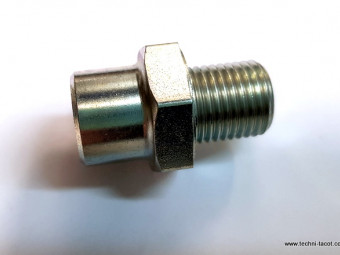 Adapter fitting 3/8 UNF Male - 10x100 female
Adapter fitting 7/16 Male - 7/16 female outgoing cone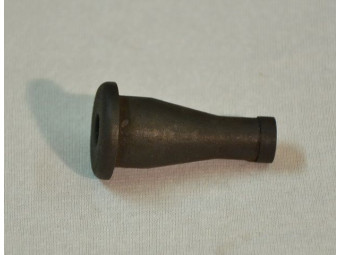 " Flexible connection for brake reservoir. (100% rubber compatible with lockheed and silicone) Must be fitted with the metal insert to prevent tearing and accidental emptying of the liquid reservoir. "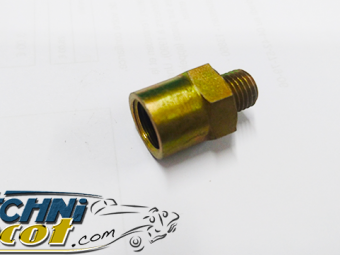 Braking adapter 1 / 2-20 UNF female by 3/8 24 male threads
7/16 banjo fitting + 7/16 hollow screw + sealsDiameter male thread of the screw 11 mm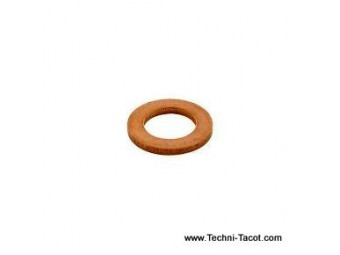 Copper gasket 10.5 x 20 thickness 1mm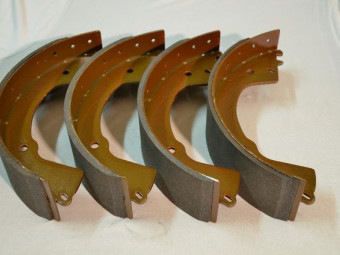 Set of 4 relined front brake shoes, in standard exchange for Simca 6 (non-contractual photo). High performance friction, excellent grip, applied by industrial bonding, elimination of rivets which damage the drums. Pickled and varnished brake ...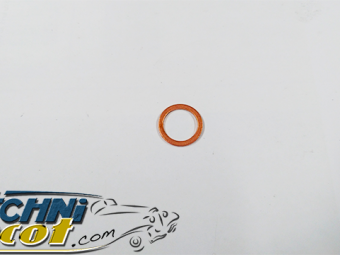 Copper gasket 10.2 x 13.5 mm thickness 1mm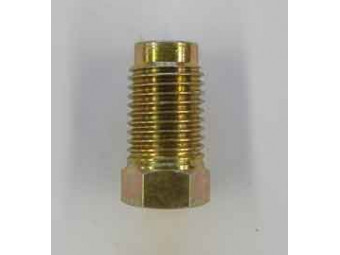 Rigid brake line nut. 1 / 2-20 UNF i.e. Ø 12.5 mm - drilling for 8 mm tube special brake reservoir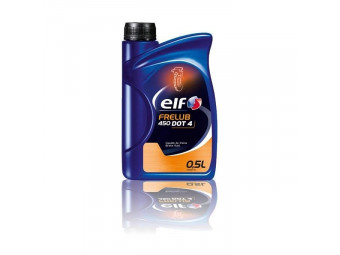 Dot 4 brake fluid - 500ml can. Non contractual photo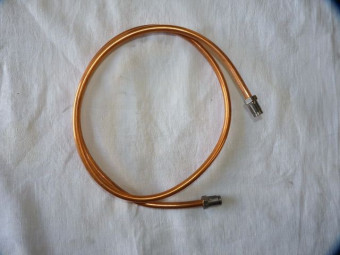 " Brake line remanufactured on request, only in copper diameter 6.35 mm. . Provide model (length and 2 original end caps) Shipment after receipt of your model. "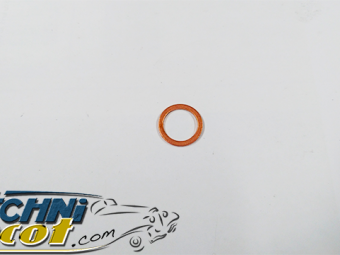 Copper gasket 13.1 x 18 mm thickness 1mm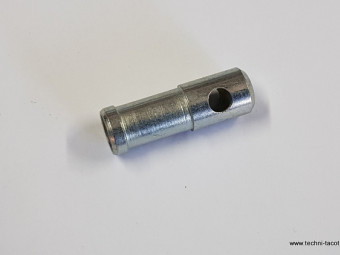 Metal fitting to be fitted with the brake reservoir rubber to prevent the tearing and accidental draining of the brake fluid reservoir.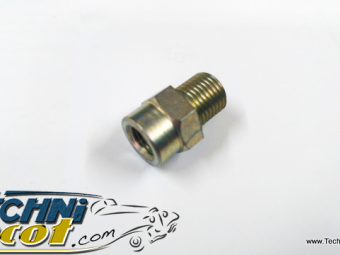 Adaptateur freinage  1/2-20 UNF mâle par 3/8 24 filets femelle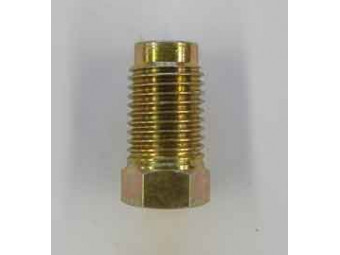 Rigid brake line nut. 1 / 2-20 UNF or Ø 12.5 mm - drilling for 6.35 mm tube (1/4 p)